No Comments
Smuttynose Brewing Star Island Single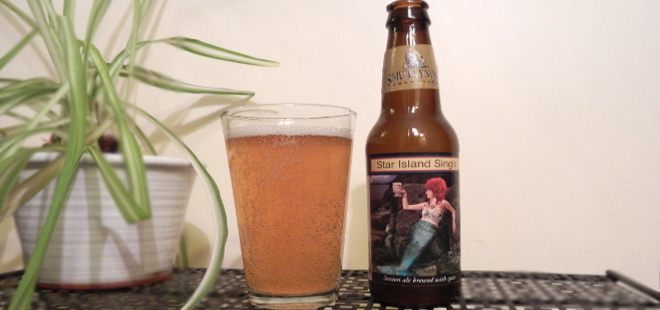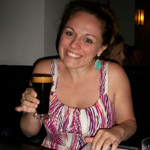 ABV 4.7%
IBU 17.2
Today we are talking about session ales and mermaids both of which are manifest in Smuttynose Brewing's Star Island Single. So before we get into the beer, let's look at that sweet label. Now, I bet your instinct is to think that all mermaids live in tropical waters, but actually there is a large contingent of mermaids that live off the coast of New England. This is scientifically confirmed by the 1984 hit movie Splash starring Tom Hanks and Darryl Hannah. Now we have further evidence, in the form of this label!
This lovely lady lives on Star Island, which is apparently right across from Smuttynose Island and is one of the Isles of Shoals that lie between New Hampshire and Maine. Also, I'm pretty sure this is what happened in the years after the alternate ending of the Little Mermaid; with the same glorious red hair, Ariel developed a taste for beer and melancholy in the wake of Ursula thwarting her relationship with Prince Eric. This is why Disney doesn't do tragedies. But this Ariel is clearly one of our own, not least of all, because of her excellent taste in session beer.
Session beers, as I'm assuming most PorchDrinkers already know, are meant to be very drinkable with a reasonable ABV so you don't get too wastypants when you are drinking for an extended session. If there's one thing beer drinkers love, it's drinking more beer, and session ales enable us to do that and still maintain our dignity. Maintaining your dignity, may or may not be what you are going for, but if it is, the Star Island Single is just such a beer, and a very good one at that. It pours a nice bright golden color that's fuzzy to the point of opaque. The white, medium-sized, and highly aerated head dissipates quickly. The mouthfeel is light to medium but well carbonated. The bottle indicates that is it brewed with spices and those definitely come through in the flavor, but mildly so. There is a mild hint of citrus as well, and the slightest tad of bitterness on the back of the tongue.
While the Star Island is a really solid session beer, I do feel the need to point out the logical inconsistency of the fact that because beer can't be consumed underwater (challenge?) a mermaid would need to come on the land in order to drink it, and over the course of a 3 to 4-hour session, her tail would most definitely dry out into legs. We will definitely need to find one of those ocean-side swim-up bars in order to invite all our mermaid friends for this session.