No Comments
Peak Organic Brewing | Summer Session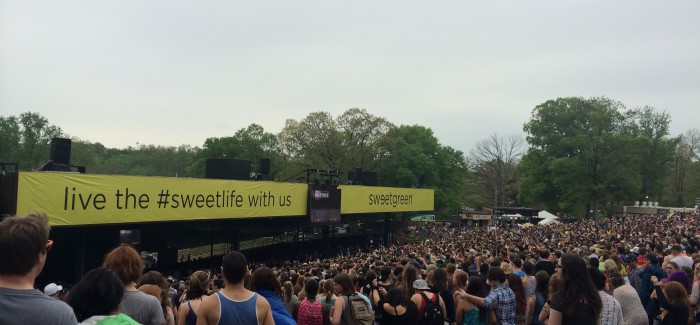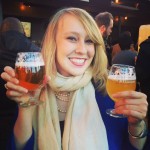 ABV: 5%
IBU: 61
Memorial Day is generally seen as the harbinger of summer. As that final Monday in May comes and goes; as barbecues galore – with their sundry meats, veggies, and sides of choice – are heartily enjoyed in the near-summer sun; as we all clear our closets of those bulky, scratchy sweaters and outerwear of the cold months to make room for lighter, shorter duds that are much more pool-patio-and-porch-drinking ready, our thirsts accordingly change with the season. Gone are the cravings for a robust, warming stout or porter that will give that extra layer of beer coat to wear on the walk home in the sub 40-degree temps. Thrown off are the desires for a brew high in alcohol to to keep you company those many hours enjoying the toasty interior of your favorite pub. Now is the time when you reach for something a bit lighter that can quench your thirst for both a flavorful beer and, well, your actual thirst. This is the season for the session.
I will be perfectly honest, once the high temps of the summer roll into the District, I tend to reach for the lightest of light beers to satiate me (though my palate is usually left wanting for something with a bit more bunch). Thankfully, thanks to the folks at Peak Organic, I had the opportunity to sample a rather hoppy session beer at the recent sweetlife festival at the nearby Merriweather Pavillion. If you have read my posts before, I am an admitted hophead (loud and proud!) and generally gravitate towards the highest of the high of IBUs. Thankfully, Peak's Summer Session provided the perfect middle-ground between something immensely refreshing and a bit bitter.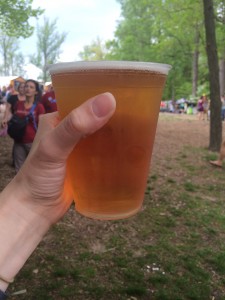 Peak says that this is a traditional wheat beer married with a West Coast pale ale. For me, this is the IPA lover's answer to a perfect outdoor drinking brew. It does hold the slightly sweeter flavor profile of a wheat beer, but the dry hopping (with Amarillo hops) allows that tangy citrus from the hops to bloom into the middle and finish of the palate. As of this post, I have now sessioned this beer twice and I am very happy with the lightness of the ABV and the "just enough" bitterness that it imparts. And from the way I see it, it's organic, so it must be good for you, right? (Disclaimer: This is in no way a statement from the brewery but this author's own thoughts.)
If you are a beer drinker who generally favors those brews on the hoppier side of the spectrum, I would absolutely give the Summer Session from Peak Organic Brewery a try for a bright taste of summer with just enough kick to keep you interested. Pairs well with sunshine and summer shenanigans.