No Comments
Beer and Food | American Pale Ale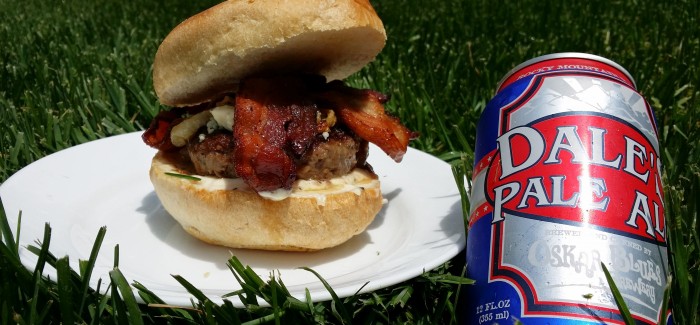 Welcome back to the delicious world of beer and food. We've spent the first half of the month focusing on lighter options for morning/daytime activities, while the heat of the day is on. The second half of the month will focus on the evening, as it's time to huddle around the fire to spend some time with friends.
Moving out of the light, golden, sessionable beers from the first two weeks, this week the showcase will showcase a well balanced, but slightly lager profile option, the American Pale Ale. The APA is a Gold-Amber colored American incarnation of the English Pale Ale, it should showcase local ingredients and according to the BJCP usualy has a , "Moderate to high hop flavor, often showing a citrusy American hop character (although other hop varieties may be used). Low to moderately high clean malt character supports the hop presentation, and may optionally show small amounts of specialty malt character (bready, toasty, biscuity). The balance is typically towards the late hops and bitterness, but the malt presence can be substantial… Moderate to high hop bitterness with a medium to dry finish. Hop flavor and bitterness often lingers into the finish… Dry hopping (if used) may add grassy notes, although this character should not be excessive."
As we discussed balance with Pale Ales earlier in our IPA article, the Dale's Pale Ale rings in almost perectly balanced at 6.5% ABV-to-65 IBUs. Oskar Blues summarizes the Dale's as, "Brewed with hefty amounts of European malts and four kinds of American hops, it delivers a blast of hop aromas, a rich middle of malt and hops, and a thrilling finish. It weighs in at 6.5 % alcohol by volume. Because we think fun in the great outdoors calls for great beer. Our cans go where bottled beers can't, where flavorless canned beers don't belong. And no matter where you drink Dale's Pale Ale, our can protects it from light and oxidation far better than bottles do. Northern Brewer for bittering, Cascade and Columbus for flavor, and a big, post-boil addition of Centennial for aroma."
Dale's is the flagship beer for Oskar Blues which started in Lyons, CO in 2002, and was America's first-craft-canned mountain Pale. This dry-hopped version of the style is recommended by OB to be enjoyed with a burger as an All-American classic combination. Not did this sound like a good idea, but Randy Mosher specifically agrees in his book "Tasting Beer". Catering to our personal flavors and style we chose to feature caramelized onions, crispy bacon, garlic aioli, and bleu cheese crumbles.
The first step in any process that involves caramelized onions is to start them, as they should go low and slow for hours, and will take longer than almost anything.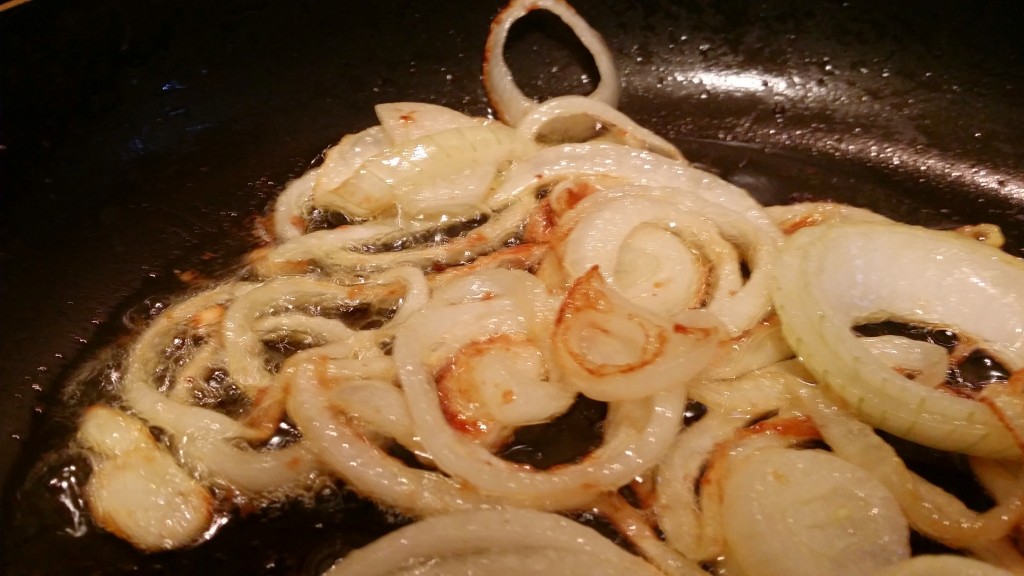 Try to slice the onions consistently so they cook evenly. Start with a small to moderate amount of olive oil and butter with 2 parts oil to 1 part butter. The low and slow approach will pull the sugars to the surface without burning them, as they caramelize the maillard reaction happening will compliment the malting of the grain bill. This can all be accomplished over a campfire or picnic grill, you can even use aluminum foil to cut down on lugging of supplies.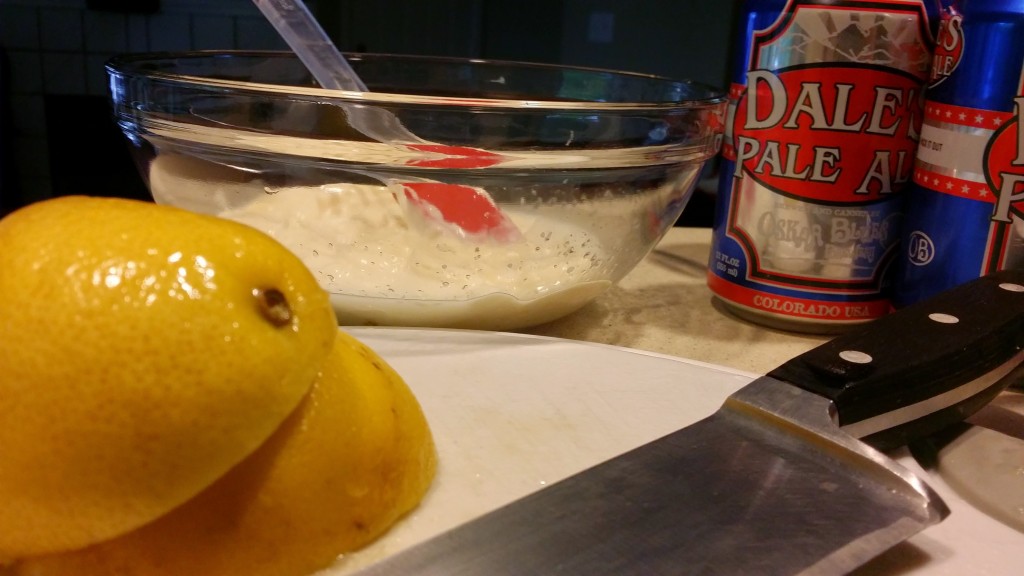 The garlic aioli spread can be made ahead of time and will keep for enough time to make it practical to bring in a small container if desired. To make the spread mix:
3/4 C mayonnaise
3 cloves garlic, minced
2 1/2 T lemon juice
3/4 t salt
1/2 t ground black pepper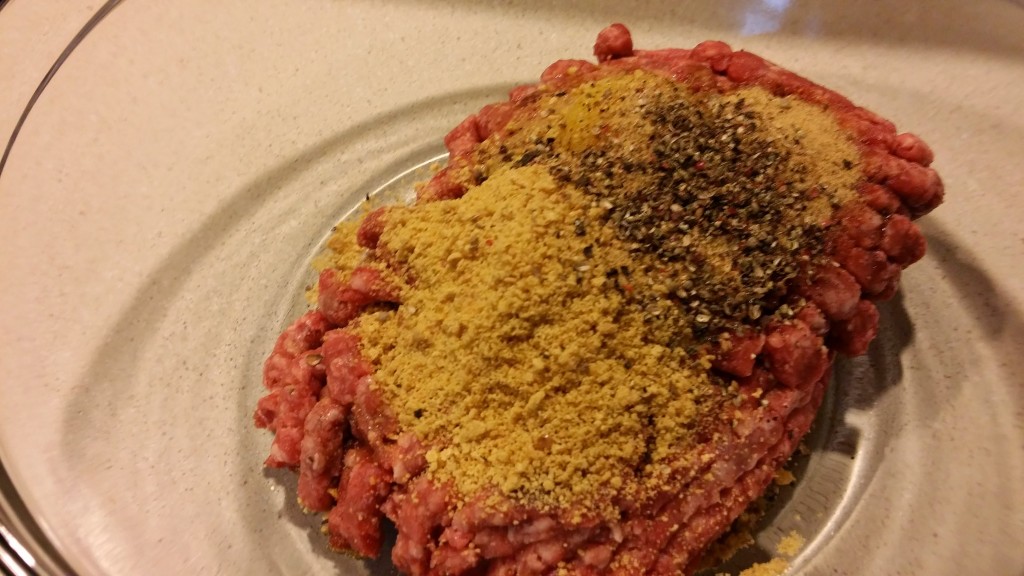 For the core of the dish, the burger, we recommend making the patties ahead of time and including them in your mise-en-place.
For the burger mix you need:
1 lb. ground beef
1 egg
1/4 C breadcrumb
1 1/2 t Worchestershire sauce
1 1/2 t Lawry's seasoning salt
1 t ground black pepper
Mix everything thoroughly and evenly together before making 4 even patties.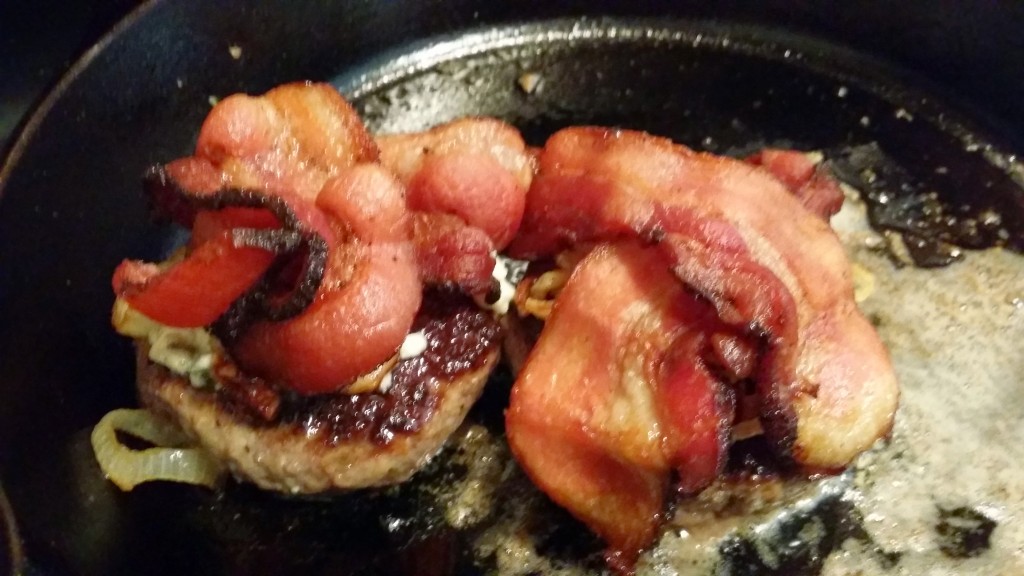 As mentioned earlier, the maillard reaction on the onions as well as the bacon and burger all compliment the malt. The rich fatty base of burger, cheese, bacon, and aioli are the perfect base for the bitterness of the hops and carbonation to balance out and cut through. The hops are highlighted by garlic and onion as well as lemon and pepper in the aioli, not to mention the classic earthy hops and earthy Bleu cheese combination. Both elements in this equation bring some power, but the flavors are still fairly approachable which is why the weight and balance of the two work so well together.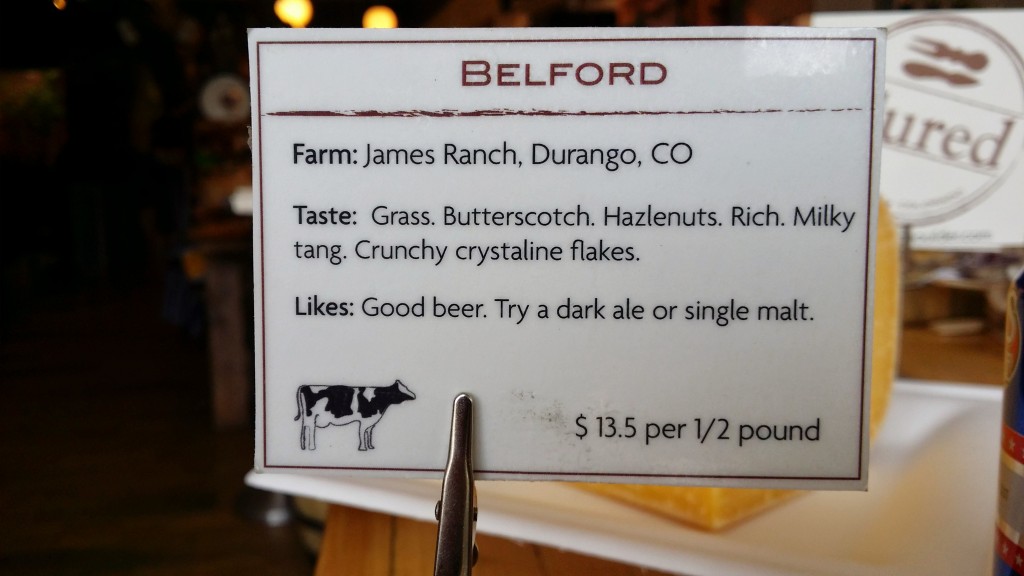 This week, our visit to Cured was a reminder of how you can be pleasantly surprised sometimes by what pairs with what. Walking in, the thought was a medium-bodied bleu cheddar, but we all fell in love with the Belford Cow's Cheddar from James Ranch in Durano, CO. Taking a different approach from the standard, the pairing focused on resonating the malt as opposed to the earthy hop profile. The Belford is, "Our signature cheese. We sell it in both a young and mature form. It started out as a gouda but after having made many changes, it now stands alone as a JR original. It is very creamy and has a lovely tang. Belford is a delicious table cheese and goes especially well with apples and pears. Belford (particularly the younger) melts well and is delicious in recipes," according to the James Ranch website.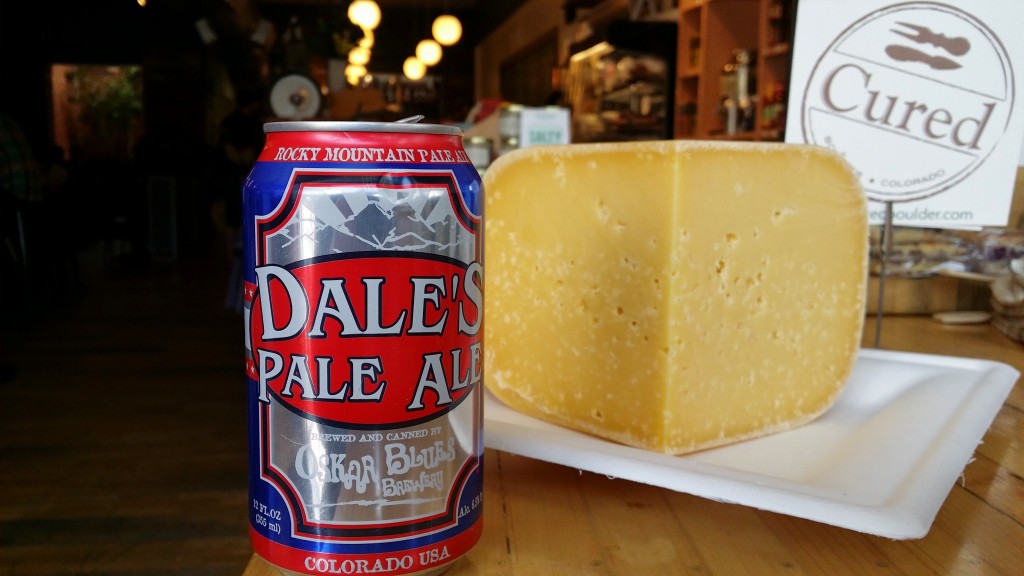 As we wind down the month of May, the trails are mostly open and we encourage everyone to keep taking advantage of your surrounding natural beauty. We will see you for the culmination of the month next week when those of you with a sweet tooth will get a rich, sweet finish to the month.
Cheers.
Alewise is a Cicerone and Beer Education Co-op founded by Eric Linder and David Bird in Boulder, CO. Our goal is to strengthen the beer community by fueling the knowledge and passion of those involved or interested in joining it by making things more accessible and fun. When in Boulder ask for David in the taproom at Avery brewing Co. and Eric at Backcounty Pizza and Taphouse.