One Comment
Rhinegeist Ink – Imperial Russian Stout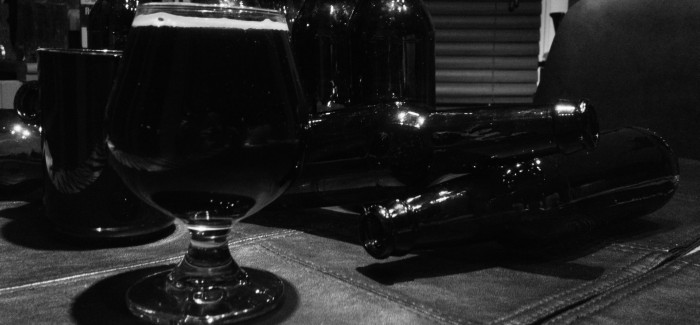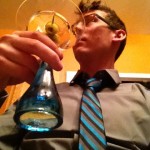 Rhinegeist
Ink – Imperial Russian Stout
ABV – 10%
Ink. A dark black thick liquid substance that many of us associate with printing and feathery pens. Ink is everywhere. In our printers, pens, stamp pads, etc. However, the last place we might expect to find it is in our beer glass. Rhinegeist's Imperial Russian Stout, Ink, gives us a new reason to love the dark viscous substance.
Now rest assured, there is not actual ink in this beer. I'm no doctor, but I am pretty sure that would be not so good for your body, or health, or anything. In fact, let me throw in a disclaimer now. DO NOT DRINK the printing/dying substance known as ink. DO DRINK Rhinegeist's Imperial Russian Stout – Ink. It will make you happy and warm, not dead and cold.
Rhinegeist's Ink exhibits a dark body with a light and creamy mocha head. You cannot even begin to see through this beer, hence the name Ink.
Aromas of coffee and dark cocoa waft through your nose. The flavors are surprisingly smooth and indulgent and the texture lighter than one would expect despite it's appearance. Ink isn't brewed with coffee and cocoa nibs but it perfectly channels those rich dark flavors. Robust coffee notes, dark chocolate, and smooth maltiness are the backbone flavors of this Imperial Russian Stout. An ABV of 10% will keep you warm and cozy as you wait out the 6 more weeks of winter.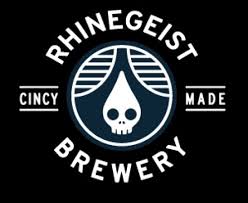 Rhinegeist is a Cincinnati brewery that has been elevating in popularity since it's opening in June 2013. Not only do they brew phenomenal beers but they also host awesome parties all the time. If you ever find yourself in Over The Rhine of Cincinnati be sure to visit Rhinegeist. The brewery is located in an old Moerlein bottling plant that was originally built in 1895. Keeping the tradition of great brewing alive they restored the bottling plant and converted it to a brewery, bar, and party zone. We'll have more on Rhinegeist in stories to come but for now, grab a pint of ink, and play some corn hole or ping pong in this adult playground of a brewery.