No Comments
Rhinegeist Brewery | Calfé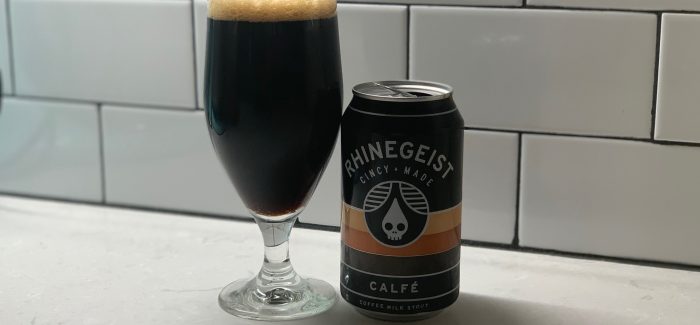 This Calfé Milk Stout will lift your spirits and warm your bones. Brought to you by Rhinegeist Brewery, this brew is everything a milk stout should be: dark, roasty and creamy.
Calfé (pronounced "cafe") is the Cincinnati brewery's first-ever canned stout and is available October through January. Using Bravo and Cascade hops it pairs exceedingly well with the vast malt bill (Maris Otter, Crystal Dark, and Flaked Oats to name a few). Rhinegeist uses coffee from a local Cincinnati roaster which provides pleasant notes of java to enjoy with each sip. As the beer warms, the flavors evolve and make the journey of enjoyment fascinating. The subtle coffee, toasted bread and chocolate flavors come to life in this dark beer the more you pay attention. It truly is "rich, smooth, and delicious."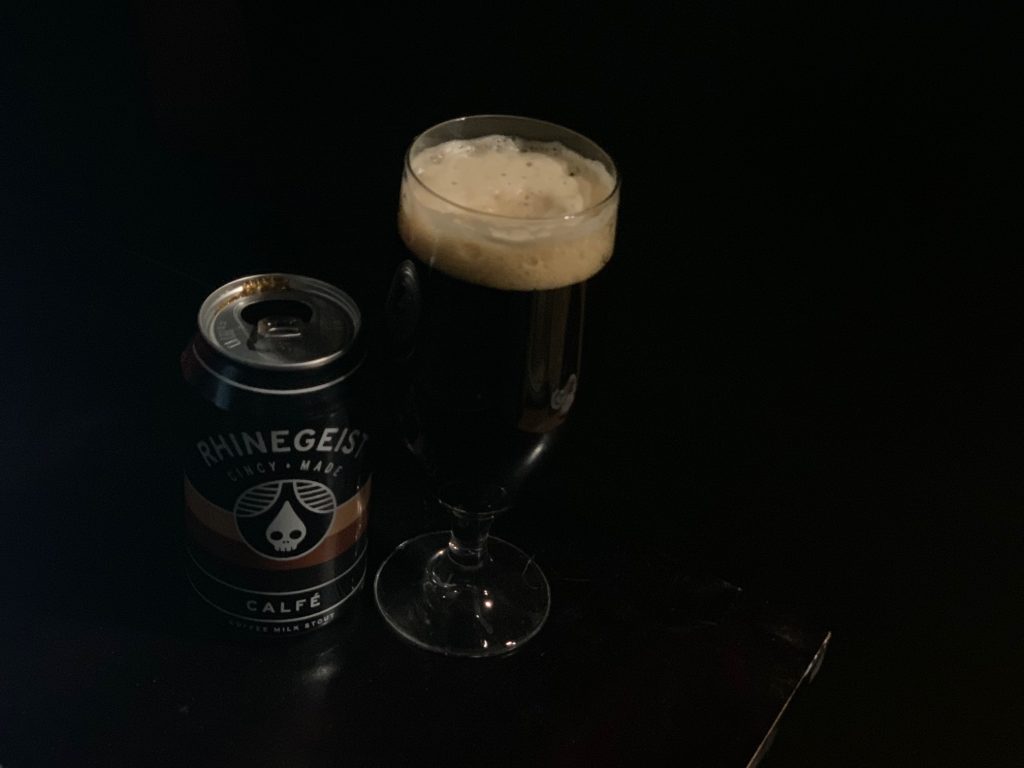 When poured into a glass, one cannot see through to the other side (yay!). At 6% ABV the beer toes the line in a pleasant sense, not too big and not weak. IBUs round out this stout at 25. This is a beer for dark beer lovers as well as those wanting to venture into the world of darker brews. It's pleasantly complex without overwhelming the pallet. Rhinegeist does it yet again by providing another exceptional beer we can rely on. Click on their beer finder page to see where you can snag some!
---