No Comments
Pop Culture Week In Review 4/5-4/11 | Colbert, The Office Time Machine, Nirvana, Garden State 2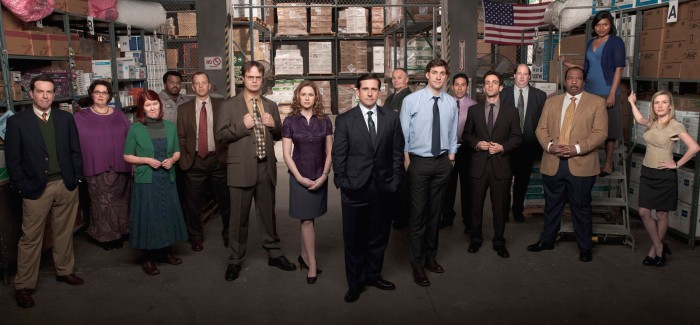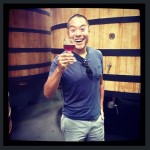 Admittedly the only thing happening in my life this week revolves around the Craft Brewers Conference, but amid the secret bottle shares, What the Funk, and other nasty beer fart inducing fests happening around town this week I managed to keep an eye out for a few nuggets of pop culture.
I still feel like Disney Channel's upcoming Girl Meets World will hold my attention for half an episode before the nostalgia wears off and I realize I'm watching something with the same look, feel, and substance as a Hannah Montana/Suite Life of Zack and Cody (don't ask how I was even able to conjure up those names… trust me it was a stretch). However for this moment leading up I bring you the first teaser trailer for the show.
Switching gears completely, last night Nirvana reunited at the Rock and Roll Hall of Fame induction and were joined by Lorde and Joan Jett, which was pretty badass.
Zach Braff released the trailer to his follow up directorial project following Garden State and it's very… Zach Braff-y right down to the soundtrack, which is the Shins' Simple Song. $100 says that Kate Hudson's character is pixie-esque and a side car is somehow involved. Regardless I will still watch. Garden State the sequel anyone?
Full House Without Michelle is incredibly dark, sad, weird, bizarre. Basically Danny Tanner just seems more insane than his OCD tendencies already make him out to be.
Nothing says pop culture quite like The Office. The show was basically built on pop culture references and someone with WAY too much time on his hands decided to hammer that point home. Check out this time machine that spliced every pop culture reference made on the show in chronological order based on what year that reference relates to.

Finally as you all have heard by now Stephen Colbert will replace Dave Letterman on The Tonight Show. As an Asian, I don't care about his latest controversy, because as someone who has worked on a social media team I guarantee he did not personally send that tweet. Colbert is hilarious and I am glad CBS isn't going with some boring old dude. It'll also be interesting to see Colbert in this role which will not be the same as the character he plays on The Colbert Report on Comedy Central.