No Comments
Rivertown Brewing | Old Sour Cherry Porter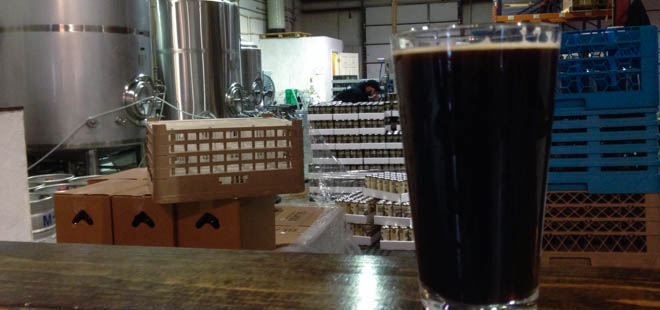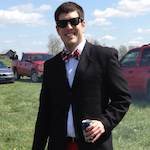 ABV – 9.0%
IBU – 31
I bought a bag of Sour Patch Kids on my drive home from Thanksgiving with my family. Last time I checked, there is about 2/3 of a bag of Sour Patch Kids in the console of my truck. They've long since dried out. I'm not a geologist, but if I had to guess, I'd guess they would rate somewhere feldspar and quartz on the mohs hardness scale. While I may not be a geologist, I still remember some of my 4th grade science fair kung-fu, and through application of a bit of inductive reasoning, I've concluded that Sour Patch Kids do not age well.
Sour beer, however, does. I've concluded that the center console of a 2002 Mazda B2300 pickup truck is not the ideal aging environment for Sour Patch Kids. It is therefore a good thing that the folks at Rivertown Brewing know a bit more about aging beers than I do gelatin-based candy. Sour beer ages superbly well in bourbon barrels, even better when cherries are added to the mix.
Most of the sours I've encountered are in the lambic or geuze style, in fitting with the name, however, Rivertown's Old Sour Cherry Porter is, well…a porter. An imperial porter, and a proper sour, fermented with lactobacillus delbrueckii.  It pours a dark, chololatey brown with a thin, caramel colored head. The bear has a tinge of red to it, like good dark chocolate. The nose has a lot of cherry, but lacks a lot of the dark roastiness I'd expect from a doubled up porter, its sour roots showing through. The taste has the typical sour notes up front you'd expect for a good lacto fermented beer. When the sourness tapers off, notes of cherry dominate.
Throughout the whole experience, you can sense the dark roastiness of the malt is trying to poke through, like a puppy at a screen door – you can hear the bark, but no matter how many times he puts his paws on the door, it doesn't give way. That's good – a super dark roasty body would be a none too welcome addition to delicate base of the beer, like so many muddy paw prints on new, white carpet. The finish is smooth – bourbon barrel aging tends to help with that. After a pint, I could feel the beer I had just enjoyed measured in at 9% ABV – bourbon barrel aging tends to help with that as well.
I really enjoyed this beer. One of the few downsides of the spring thaw rolling in, is that winter porter season is out. This beer is a fantastic middle ground to help the transition to summer beer season. The light, sour body is perfect for porch drinking on a sunny spring afternoon. The perfect pairing for a bag of Sour Patch Kids. On second though…maybe not on the SPK, I'll stick with the Old Sour Cherry Porter