No Comments
Roundtable Discussion | What summer concerts are you looking forward to this year?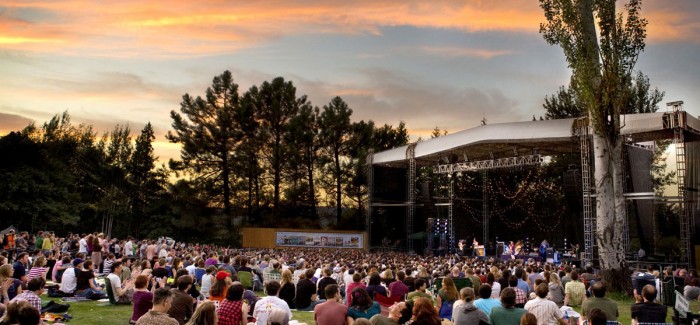 It's getting warm out there which means, shorts, pools, cold beers, and long evenings. In addition to the the beautiful weather, it's concert season. We asked the the PorchDrinking staff what concerts they were looking forward to this Summer. Who are you going to go see?
---
Luke Bryan at Soldier Field! Aug 31st.
---
How to narrow it down?! I'm going to Hangout Fest in Gulf Shores, AL this weekend, so I'm super excited about that. Prospect park in Brooklyn does a free concert series every summer and they have janelle monae, shovels and rope AND Valerie June all coming to play FREE shows.
---
Bonnaroo in a month (Kayne!). Nine Inch Nails/Soundgarden and Beck at Red Rocks later this year.
---
Ben Folds: the Orchestral Experience is what I'm most excited about- his shows are always some of my favorites!
---
Old Crow Medicine Show and the Carolina Chocolate Drops at the one and only Red Rocks. If you haven't heard of the Chocolate Drops, you're life is incomplete.
---
Joshua Kan
Ms. Lauryn Hill @ Free Press Summer Fest in Houston at the end of the month
---
Bastille – Columbus – May 27
Brand New – Columbus – July 11
Florida Georgia Line/Miranda Lambert/Jason Aldean – Pittsburgh – July 26

Also, hopefully Billy Currington, Ashley Monroe, Striking Matches and The Nashville Symphony for my birthday/4th of July!
---
Most looking forward to seeing Jungle at Lincoln Hall in Chicago (the greatest venue on Earth!)
---
So how badly will I be judged if I say I am actually looking forward to Vans Warped Tour this year and seeing bands like The Devil Wears Prada, Color Morale, Anberlin, and a bunch of other crappy metal core bands. I haven't gone since high school and early college, so it's a little nostalgic. On the flip side, very excited for outdoor concerts by the Cincinnati Symphony and Pops orchestra, cause I got some class.
---
I have seen the Avett Brothers without fail every summer for the past 5 years and it is amazing every single time. Since moving to Colorado, summer concerts have been elevated by our easy access to Red Rocks Amphitheater. Every show there is magical. This summer along with seeing the Avett Brothers at RR, I am also looking forward to The Head and the Heart, Shovels and Rope, Amos Lee and Beck.
---