No Comments
Downey Brewing Company | The Razz Raspberry Radler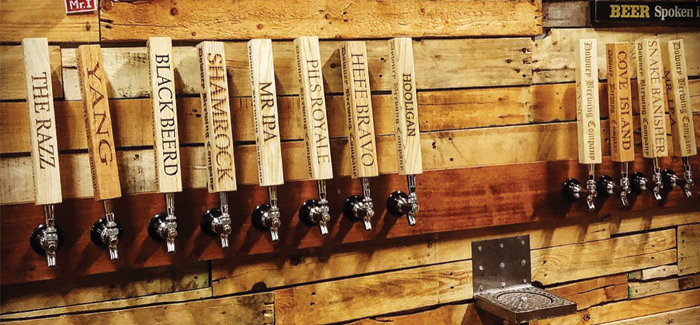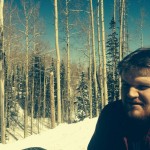 Michigan seemed to have missed the memo on Spring. From late April snow to consistent summer heat in June, Michigan seemed to have missed the memo on Spring. As Michiganders emerge from drinking beer locked inside from COVID-19, to drinking beer on their porches outside, Downey Brewing's The Razz is here for your cool-down beverage needs.
The Brewery
There are few breweries in southeast Michigan that are more family orientated than Downey Brewing Co. As described in on their site, the brewery, owned by father Dean, and his sons Daniel and John, started in industrial space they rented from Grandfather Dennis. If you spend more than two hours in the taproom,  you'll inevitably run into at least one Downey.
During the state shutdown, Downey Brewing has been open for pickups five days a week, ran deliveries, and created a "buyback" program for all the extra growlers customers had on hand due to provide new, cleaned growlers for every pickup order. The taproom opened up on June 9, and you can be sure I'm cashing all those buyback points for some Razz time.
The Razz Radler
ABV: 5% IBU: 18
The beer's name has gone through some evolution. On Untappd you can also find older reviews for a prior version under R&R and there was also a one-time "OOPS ALL BERRIES" super-boozy style Razzmatazz. Whatever you feel like calling it, The Razz is a welcome light alternative when you need a break from their wonderful Irish stock.
The Razz is a perfect summer sipper. The head is a fluffy, reddish-white, and the liquid tastes like raspberry swirl ice cream. It has a dark tan color that can get some pink swirls if you care to hold it to the light like a kaleidoscope. Once sipped, The Razz delivers a big creamy soft raspberry bomb of flavor to the the sweet spot of your taste buds. The flavor likes to linger for a while and slowly leaves an aftertaste that's like raspberry Iced tea.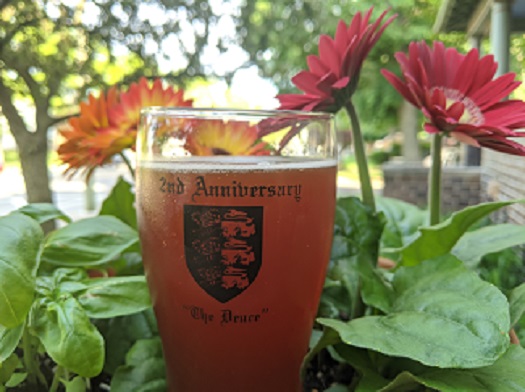 Straight talk — the website's name is Porchdrinking. The Razz is made for this moment. Break out the Zero-G lounger, folding camper chair, or swinging bench and get to relaxing.
Feature image: Downey Brewing Company on Facebook
---