No Comments
Cautious Optimism for Cubs Fans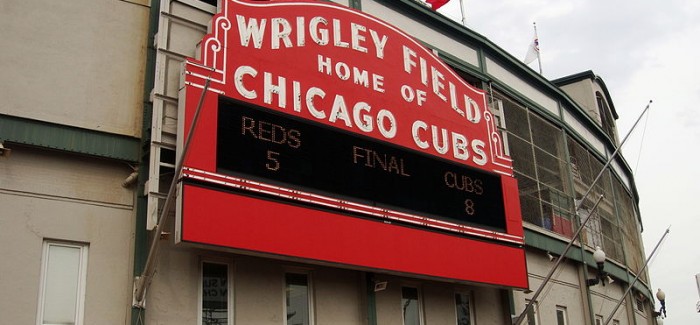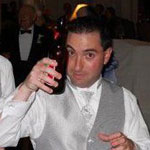 Hope. Excitement. Optimism. These are words I haven't used when talking about the Cubs for the past few seasons, but I'm ready to use them now.
There hasn't been much for us Cubs fans to cheer about lately. They haven't gotten close to making the playoffs, let alone getting close to a .500 record. The players have changed so much over the past couple of seasons that it's hard to really connect with the team. When Theo Epstein took control of the team it marked the start of a slow transition period for the Cubs.
Epstein was never meant to bring instant change to the team. Looking at his pedigree, he's a man who works with a team's farm system and develops players to become stars. Boston snapped its streak thanks to Epstein and the Cubs hope he can do the same in Chicago. We're now in the third year of the Epstein era and finally it looks like change is starting to come.
Yes, the Cubs are still in last place in the NL Central and one of the worst teams in the MLB, but they are starting to play better baseball. The team is built around Starlin Castro and Anthony Rizzo, but there are more players that are starting to emerge. Junior Lake is showing signs that he might be able to stick around for a while and although he's been injured, Wellington Castillo will be a rock behind the plate for the Cubs.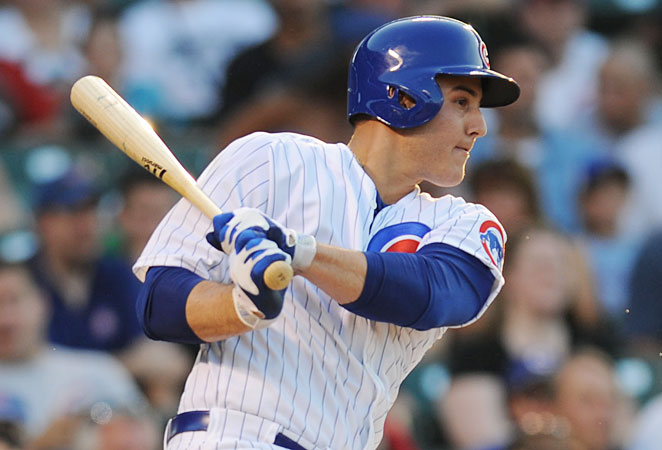 The pitching rotation needs to be tweaked a little bit but Travis Wood is developing nicely on the mound and is one of the best hitting pitchers in the league. While Hector Rondon is listed as the Cubs' closer right now, I'm more excited about Neil Ramirez. He's thrived in his role coming into games late and I hope he'll stick with the team going forward.
For the touchy subject of Jeff Samardzija, I'm not expecting him to stay a Cub for much longer. While the Cubs have tried to resign him, most recently it was reported they offered him a 5-year deal worth over $65 million but he turned it down. Samardzija is extremely talented but he won't be part of the puzzle going forward.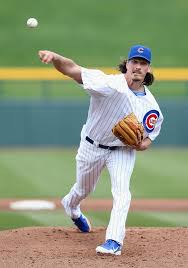 Then there is the part to be most excited for, the youngsters in the farm system. This is Epstein's specialty and there are three guys all Cubs fans should be counting down the days until they make it to the big leagues. I'm talking about Javier Baez, Kris Bryant and Kyle Schwarber – three first round draft picks that have been excelling in the minors. Now maybe it's premature to talk about Schwarber, considering he was drafted just a couple months ago, but he moved up to Kane County in just five games. He has a long way to go, but he's off to a good start.
It's possible we could see Baez and Bryant in a Cubs uniform during September call-ups, however, I think it's more likely to see them at Wrigley in April 2015. Bryant has been crushing pitching in AA, racking up 22 home runs in just 68 games for the Tennessee Smokies. He got the call up to AAA this week and people are anxious to see how he will perform at the next level. Two other farm players to look for are Albert Almora and Jorge Soler. Both need to perform better if they are to make it to the big leagues, but there's enough potential to have some cautious optimism.
So, Cubs fans don't expect the playoffs this year, and maybe not even in 2015, however, get excited because things are happening on the north side of Chicago. It's been a long time since the playoff appearances in the 2007 and 2008 but hopefully October baseball comes to Wrigley soon.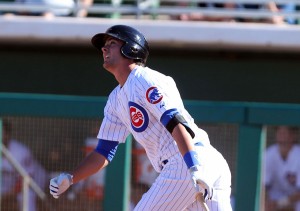 It's been six years since I've been this excited about the Cubs, and while they've broken my heart in the past (cough cough 2003), all good Cubs fans get over those performances and learn to love again. We patiently wait year after year, but hopefully our patience will pay off soon.
(Mike Zoller is the Sports Director for PorchDrinking.com. He works full time in the Northwestern University Athletic Department. Follow him on Twitter @mikezoller.)