No Comments
Adroit Theory Takes Brews to D.C.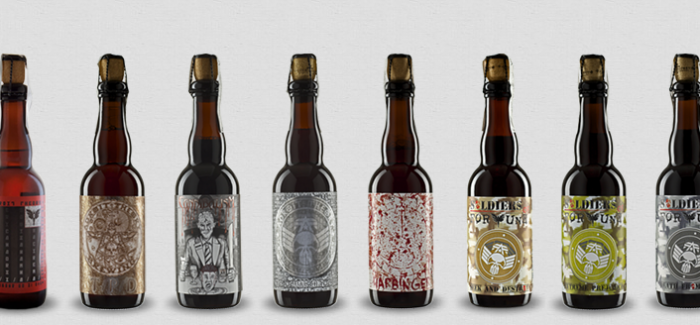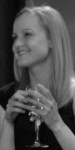 In Washington, D.C., old collides with new. It's a city of rows of Georgetown mansions and burgeoning hipster neighborhoods, of traditional politicking and feisty, unfettered eagerness. Last week, the "History and Hops" event at the Heurich House Museum with Adroit Theory Brewing Company carried on this motif, placing a new beer company literally within a piece of D.C. history.
(Photo courtesy of Adroit Theory)
The Heurich House is an amazing place: Built in the 1890s and located in what is now Dupont Circle, the mansion was the home of Christian Heurich, the late owner of the massive Christian Heurich Brewing Company. It was the city's largest non-governmental employer, and when it closed in 1956, it was the District's last production brewery until DC Brau opened in 2011.
When Heurich died in 1945 at 102 years old, the German immigrant was the world's oldest brewer. His home had some of the most modern features of its day, including indoor plumbing, a central vacuum system and circulating hot water heat. It's also completely fireproof, built out of reinforced steel and concrete (Heurich lost previous properties to fire, so he learned his lesson).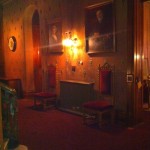 Now the home, the "Brewmaster's Castle," hosts events such as the monthly "History and Hops," allowing folks to sample beers, tour the castle and engage one-on-one with brewers.
The team from Adroit drove up to D.C. from Purcellville, Va., a town nestled in Virginia wine country and also home to the first legal distillery in Loudon County since before Prohibition. Adroit is nanobrewery that specializes in ever-popular barrel aging and they release their brews in fun trifectas: The brewery issues three beers at once that all share a common theme.
PorchDrinking.com fittingly sampled three of their brews at the Heurich House event and loved the aging complexity each exhibited, while still maintaining drinkable, enjoyable profiles.
We had:
Fear is Your Only God: Imperial saison (8.8 percent) with Mosaic hops and French saison yeast. It is a great complex summer beer, light but still dynamic and a conversation-starter.
God is an American: Imperial IPA (9.6 percent) aged on ash wood, brewed with Citra hops and Belgian candied sugar. This brew will go down much, much too quickly and then you'll feel it. Quickly.
Black as Your Soul (brandy barrel version): Imperial stout (9.1 percent) brewed with hazelnuts and cherries, aged on reclaimed chestnut wood and then (!!) aged for six months in the local Catoctin Creek brandy barrels. This was the last beer of the night and was nice, smooth nightcap. Notably, it was refreshing to taste a stout that wasn't coffee or chocolate infused.
Adroit isn't planning on distributing their beer quite yet, but a visit to their tasting room is next on PD's list: A trip through the rolling Virginia hills to a small, new brewhouse seems like something of which the Founding Fathers would approve.