No Comments
Wicked Weed Brewing | Recurrant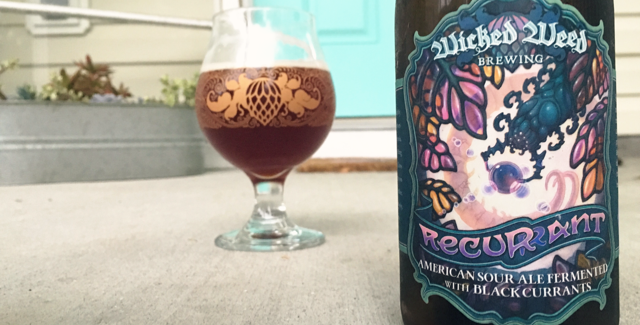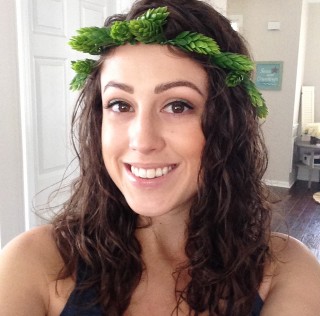 Funk fans, rejoice! Wicked Weed Brewing Recurrant is back and now part of their sour line up.
Wicked Weed Brewing originally released Reurrant as part of the Canvas Series, but it is now available to the masses as part of their core line up. This beer starts off as an amber sour ale. It is then fermented on black currants and aged in 500 liter cabernet barrels. Raw black currants have a strong, tart flavor which lends well to this sour amber. The result of fermenting on the tart berries and aging in cabernet barrels creates a wine lover's beer dream!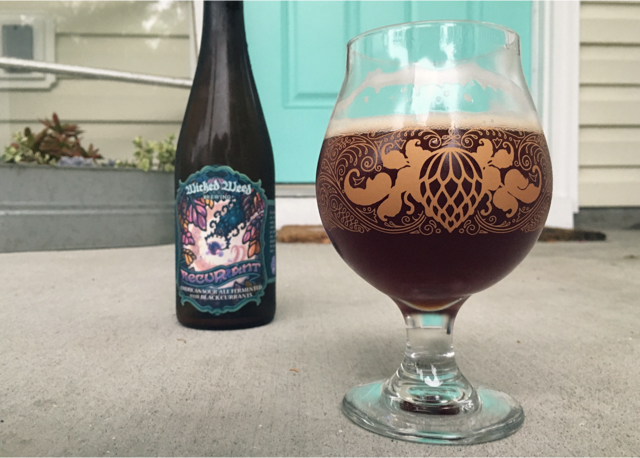 Recurrant pours a deep reddish brown with a light brown head. The scent of funk and berry fills the air as the lacy head and effervescence settles into the glass. At first sip, the tartness makes itself known on the tongue. Then Recurrant's namesake, black currants, explodes to the forefront with tart berry flavors. After the tartness dissipates, the oakiness and red wine characteristics subtly make their way to the front and round out the acidity of this sour ale. Altogether, these flavors play in perfect harmony on the palate. If you are a sour beer fan or love a glass of dry red wine, Recurrant will prove itself a favorite from Wicked Weed Brewing.
https://www.instagram.com/p/BGdElMCyCNc/?taken-by=daneleheartshops
Recurrant can be found throughout North Carolina and select distribution in Georgia.
---