No Comments
Perennial Artisan Ales | Vermilion Barleywine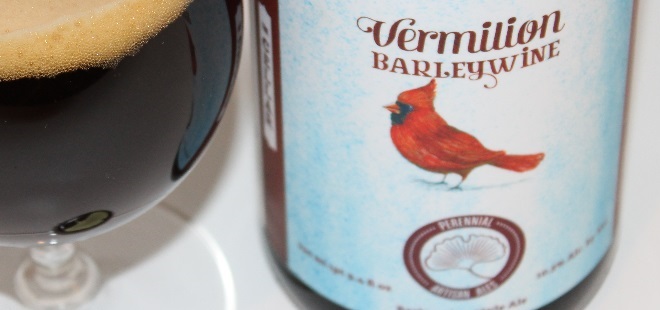 ABV: 10% | IBU: 60
Perennial Artisan Ales' Vermilion Barleywine is a big, sweet softy. Little to no heat from its big ABV, this is a smooth drinking English Barleywine you can drink on the dark days of winter or on a warm day while barbequing.
Marketing Speak (aka the fluffy stuff on the side of the bottlepiece, yo): "A big, rich English style Barleywine that, as its name suggests, has tints of ruby around the edges of its brown body, with a toffee, caramel, toasted pecan sweetness that is kept in balance with a smooth, alcohol warmth, and slightly fruity American hop note. This will be perfect around the fire, with a cigar, with a rich meal, or just while cozying up and relaxing with family and friends this season. It may be enjoyed right away, or allowed to age in the bottle. Vertical tastings are encouraged."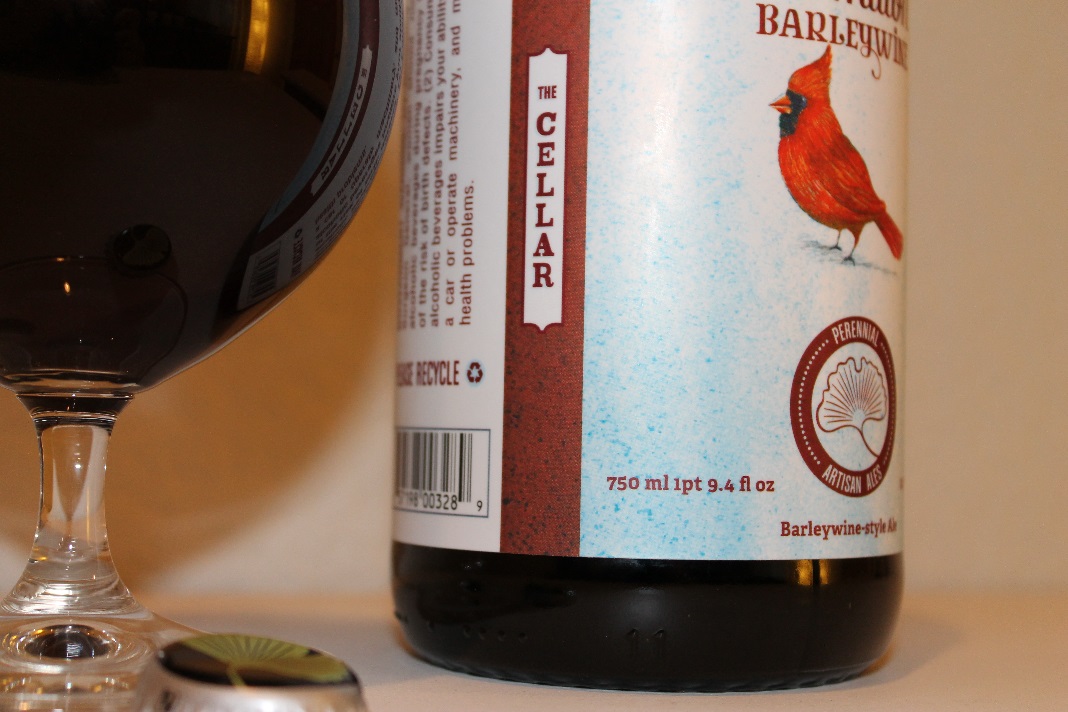 Vermilion Barleywine comes from Perennial's "The Cellar" series and is designed to be enjoyed upon release, or better yet, to be layed down for a certain amount of time to allow some age to polish and primer some of the beers more overpowering qualities. This beer is a fresh-y, Fresh Prince of Bel Air. That being said, I need to snag a couple to lie down in the cellar for a later date.
Also, this label is gorgeous. I love the young Cardinal on the label. Vermilion is the brilliant red or scarlet pigment of the cardinal. Perennial is a stalwart and trendsetter with their labels and look for Ben Mendez to continue to champion their excellent branding.
Poured into a tulip (I was supposed to use a snifter; #failstatus), Vermilion Barleywine pours a copper/dark amber color and showcases its malt bill well on first sight. Low to moderate off-white head; may have low head retention. On the nose, Vermilion Barleywine teases you with a very rich and strongly malty, caramel-like aroma. Strong fruitiness and a big dried-fruit character and the waft from left to right. Bready, toasty, toffee, molasses, and treacle notes perch atop the branches of your olfactory senses. As the Vermilion Barleywine stretches and flutters its vibrant wings; deep and complex, multi-layered malt flavors ranging from bready and biscuity coalesce into dark caramel, toffee, and molasses. Moderate to high malty sweetness on the palate finishes with moderate sweetness. The mouthfeel is full-bodied and chewy, with a velvety, luscious texture.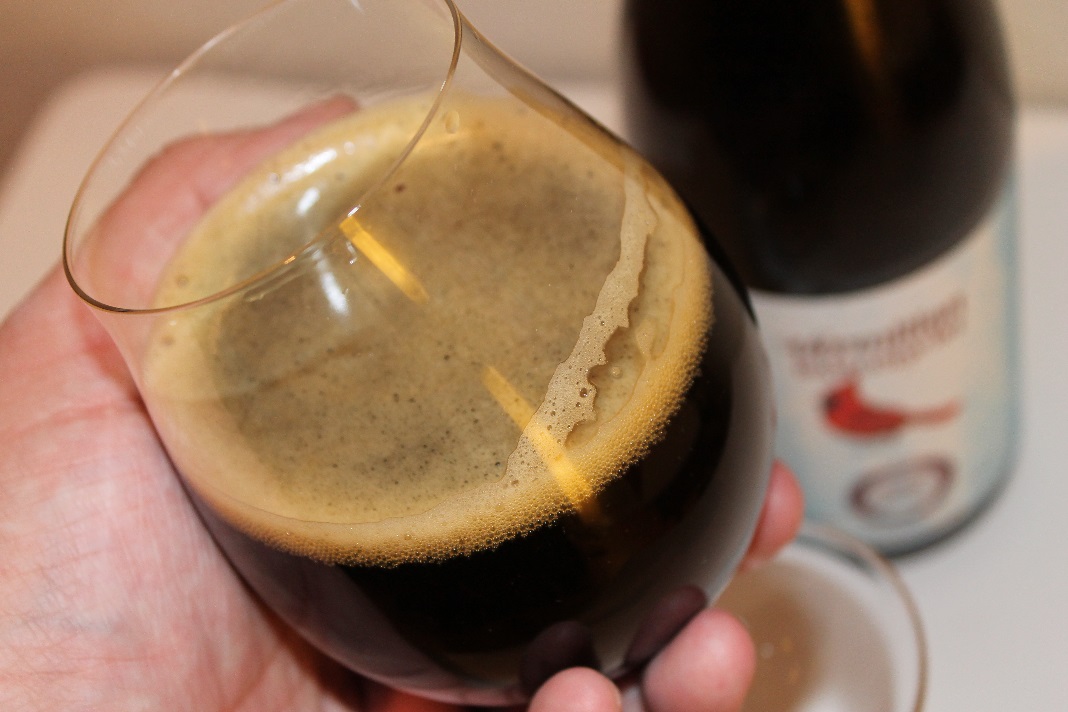 The history of the English Barleywine usually lends itself to being the strongest ale offered by a brewery, and in recent years many commercial examples are now vintage-dated. Normally aged significantly prior to release, the brewery often associates its release with the winter or holiday season. But this jamboree of fruity goodness tastes great with the warm weather. I would venture out on to a limb and say that Vermilion Barleywine may be one of the best warm-weather English Barleywines I have ever tried! I know. That is a lofty and highly 'bird-brained' statement to make, BUT I can't talk this up enough. I just want it to grab me up in its talons and fly me off into the sunset all Adventure Time style!
Availability: December – 750ml bottles and 1/6 bbl kegs
Pairs well with: Stilton Cheese – Wild Boar or Venison – Foie Gras or Faux Gras
Perennial Artisan Ales is a small batch craft brewery dedicated to producing unique, premium beers. Their beers are brewed with the experimental, seasoned craft beer drinker in mind.
---