No Comments
PorchDrinking's Weekly Denver Beer Beat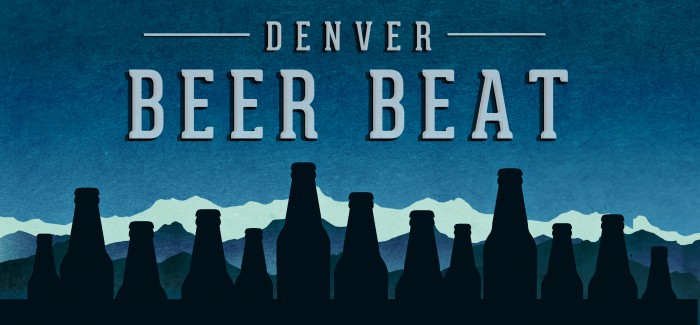 Hey there PorchDrinkers! Are you native to the city and looking for events to tide you over for the week? Are you new to the city and looking for the best place to find tasty suds? Visiting and looking for events to hit while you are in town? Check out this week's Denver Beer Beat and every week to find all things #craftbeer.
Welcome back to another installment of PorchDrinking's Weekly Denver Beer Beat. The Denver Beer Beat brings news of openings, special tappings, firkins and one-off batches, bottle releases, dinners, pairings, anniversaries, tap takeovers etc.
**GRAND OPENINGS: Liquid Mechanics Brewing Co (Lafayette) opens on Saturday, August 16th (more info below)**
Wednesday, August 13
Hops & Pie Artisan Pizzeria and Craft Brew Taproom (Berkeley) – Hops and Pie's Wednesday special is $2 Craft Can Night from 5pm to close. Also, this week's Artisan Sando is H&P's Classic Cheesesteak- Shave Ribeye, Sauteed Onions, Mushrooms, and Bell Peppers, Provolone, House Pickles and "Magic Sauce" on a Griddled House Hoagie Roll!!!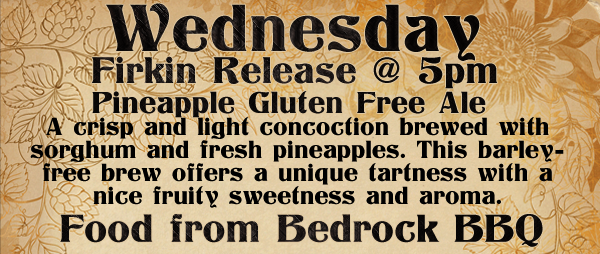 High Hops Brewery (Windsor) – GLUTEN-FREE FIRKIN – For this week's Wednesday firkin, High Hopswill be tapping a Pineapple Gluten Free Ale. A crisp and light concoction brewed with sorghum and fresh pineapples. This barley-free brew offers a unique tartness with a nice fruity sweetness and aroma.
Black Sky Brewery (Baker) – Black Sky is now hiring kitchen and bar staff. Experience is necessary. Please swing by the brewpub to fill out an app/drop off your résumé. Part time is available! Must love metal!!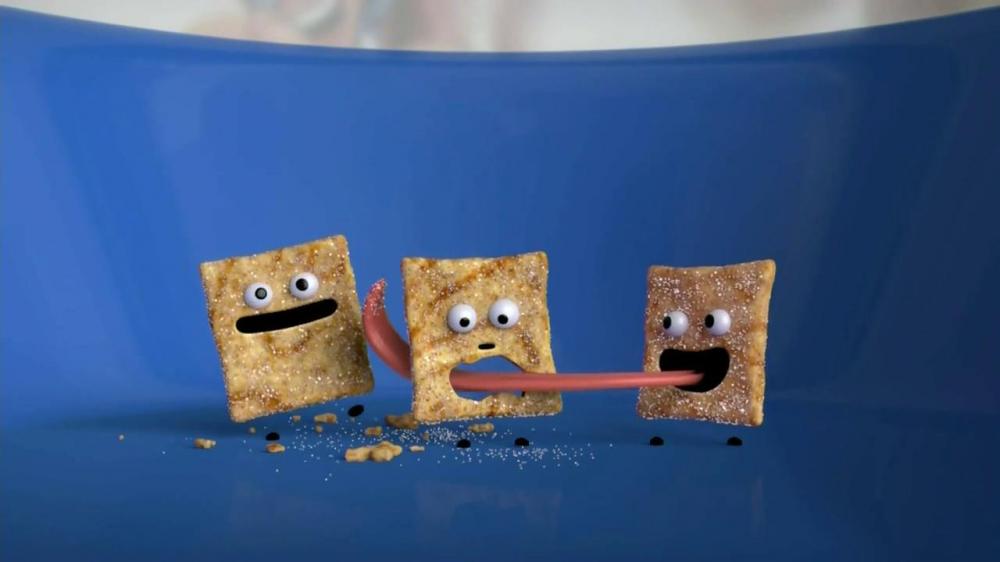 Copper Kettle Brewing Co (Southeast'est Denver) – August is "Childhood Cereal Cask Month" at Copper Kettle Brewing Co. Each Wednesday, they will tap a special cask of beer that has a unique cereal infusion. This week try out the Cinnamon Toast Crunch variant. CTC cereal beer is a American wheat ale with cinnamon added. CKrêpes & CKatering will be here at 3pm serving up their yummy and authentic Asian/Hawaiian inspired cuisine!!
River North Brewery (Fivepoints/Ballpark) – For this week's Wayward Wednesday, River North Brewery is doubling down on the fruit! Single kegs of both apricot and mango infused J. Marie. Only five gallons each, first pour 3p tomorrow!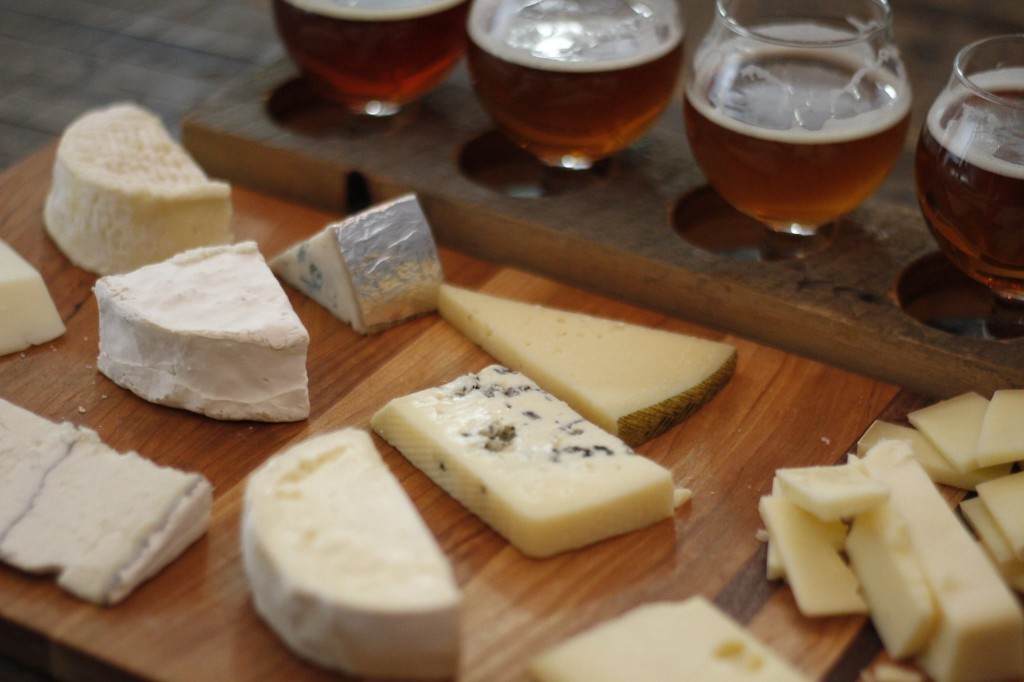 Black Shirt Brewing Co (Five Points) This Weds, Aug 13th, at 7 pm, BSB welcomes back their good friend, A Cheese Peddler, to the beer garden! This will be a bit more casual than previous pairings – no advanced reservations or tickets needed. Just show up and buy as much beer and cheese as you'd like. Hope to see you!
Black Bottle Brewery (Fort Collins) – Shark Week at BBB continues. All week long…. BBB celebrates your favorite tailwhipping seabeast with their Releases of Doby Session IPA and Scuba Steve. Sea Food specials alongside sea & shark cocktails will be showcased all week. Shark Week TV on all day and Shark Movies on at night. Guest Taps from shark infested waters and a free loan-shark advisor on staff. SHARK WEEK!!!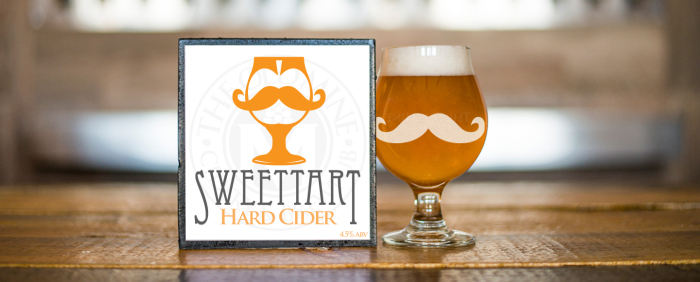 The Old Mine (Erie, CO) – GLUTEN-FREE – Looking for something without hops but still has a kick and a bit of sour as well? Come their new Sweet Tart Hard Cider. It's a sour hard apple cider. Mmmmmm! They took their hit '49 Session Cider and twisted it up, giving it a bit of tartness to complement the sweetness. Come on in and try this Gluten-free naturally soured cider made only from 100% US apples, pure can sugar and yeast.
Thursday, August 14
Upslope Brewing Co (Boulder) – SPECIAL TAPPING – There's a special tapping this week on Thursday, August 14th at 6pm at their Lee Hill location. Stop in for a taste of their "Summer Herbal Ale", a gruit ale. This is a hop-less brew. Instead of hops, they added grape root, skullcap, chamomile, linden, tulsi basil, elderberry, cinnamon, black pepper, coriander, yarrow flower and hawthorn berry.
Grimm Brothers Brewhouse (Loveland) – BOMBER RELEASE – Grimm Bros yearly release of "The Farmers Daughter Oktoberfest Lager" releases to distributors on Thursday, August 14th. Last year this was one of their biggest selling beers. Farmers Daughter will be available on draft and in 22oz bombers across Colorado and Nebraska. Stats: 6.1% ABV, 23 IBU, 11 SRM.
38 State Brewing Co (Littleton) – Teachers! Are you sad that summer is coming to an end? A new school year always brings with it new challenges and adventure. With that said, 38 State is running their "Back to School Special" promotion beginning now through August 24. The promotion is open to all educators (teachers, administrators, office and custodial staff, etc). All they must do is present their 2013-14 school ID and they will receive 20% off their entire order (pints, flights, apparel, and glassware). They are very thankful for everything that teachers do each and every day, and this is their way of sending them back to school with a smile!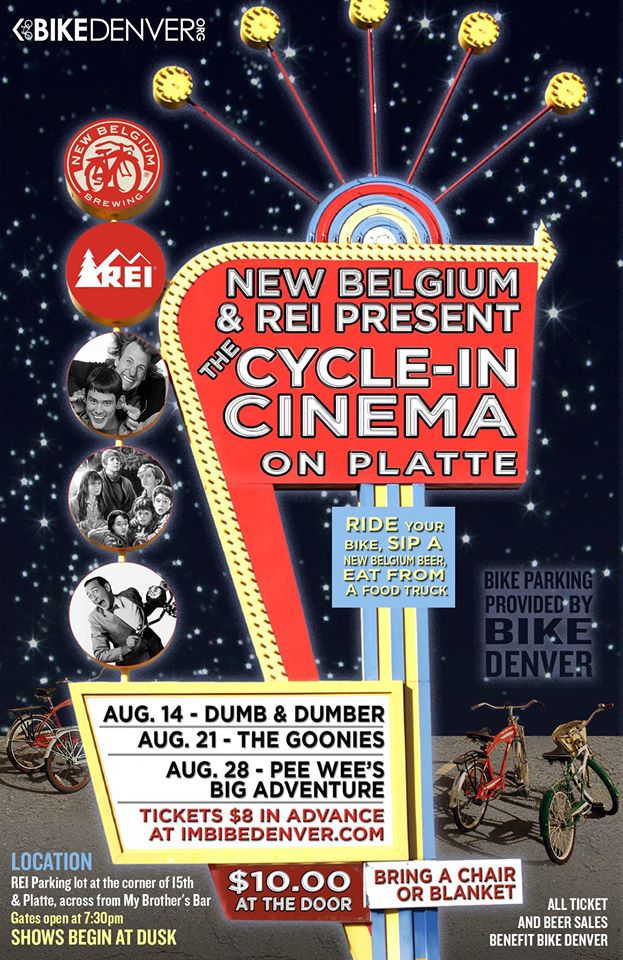 New Belgium Brewing (Ft. Collins) – New Belgium and REI Denver are getting together at the REI Denver parking lot on three consecutive Thursday nights for New Belgium's The Cycle-In Cinema on Platte. Ride your bike to the event, enjoy some tasty New Belgium beers and watch some fun classic movies. Aug 14th – Dumb and Dumber, Aug 21st – The Goonies, Aug 28th – Pee Wee's Big Adventure. Gates open at 7:30pm and the films start at dusk. REI Denver is located at 1416 Platte Street – Denver, CO. Tickets are $8 in advance online, or $10 at the door. Ticket and beer sales proceeds go to Bike Denver!
Denver Bicycle Cafe (Capitol Hill) – FREE BEER – Denver Bicycle Cafe will host a meet-the-brewer event tonight at 7 p.m. with Fate Brewing in Boulder. Try the beers and talk with a Fate brewer. Come on down!
Friday, August 15
Art & Ale Brew Festival (Parker) – The 11th annual Art & Ale Brew Festival is this Friday, August 15th from 6pm to 10pm at The Wildlife Experience in Parker, CO. This event features a dazzling lineup of musical entertainment, brews, and tasty treats. Guests will belly up to some food and beverages from some of the finest local breweries and restaurants, and are welcome to peruse The Wildlife Experience's galleries and exhibits. Purchase tickets online, or by calling (720) 488-3344 on site.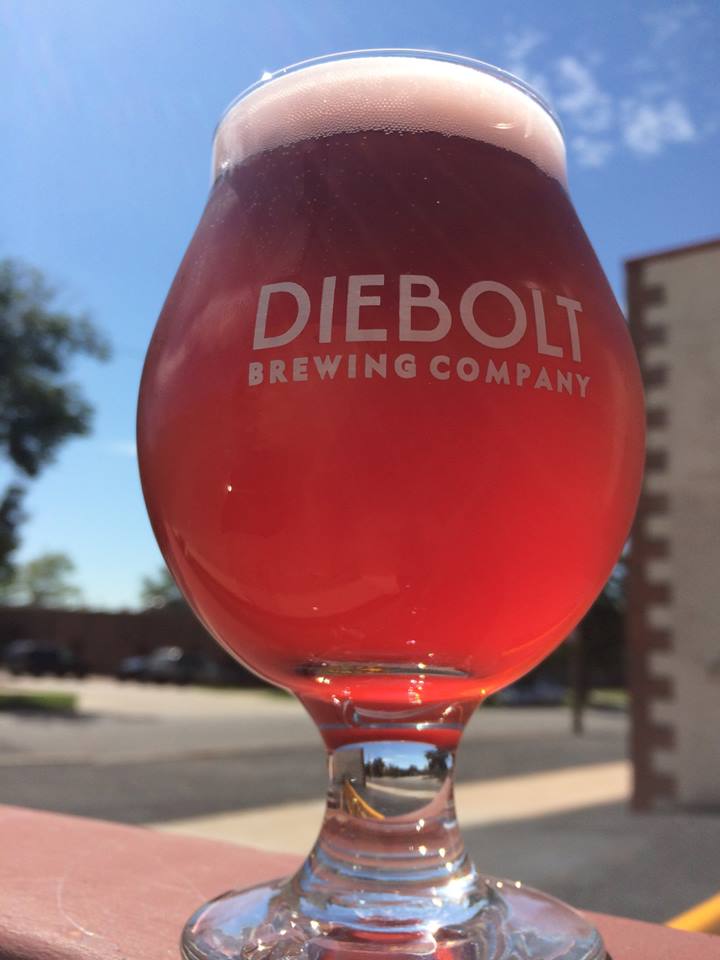 Diebolt Brewing Co (Sunnyside) – Diebolt Brewing Company will release a new Experiment-Ale, Wiggy Wiggy Wheat,a 4% ABV French Grisette brewed with a Belgian yeast strain and a healthy dose of hibiscus flowers resulting in a light, slightly fruity, purple ale. Wiggy Wiggy will join the cast of nine other brews on tap at its Sunnyside tasting room. "Forget about red and black beers. You have to see this one," said brewery co-founder Dan Diebolt. "The hibiscus flowers gave it a really interesting hue. The low ABV and fruity notes from the yeast make this a great summer beer." The beer will be available when the tasting room opens at 4 p.m. Friday the 15th. Local food truck Bakin' Bakery will serve at the brewery that evening.
Dry Dock Brewing Co. (Aurora) – FIRKIN Tapping. Dry Dock offer up another spice and herb firkin this week with their Garam Masala Pub Ale.

Conifer Mountain BBQ Challenge & Beer Tasting (Conifer) – WEEKEND TRIP – On Friday & Saturday, August 15 & 16, Meyer Ranch hosts the Conifer Mountain BBQ Challenge. The festivities will include a special opportunity for people to taste some unique Colorado Craft Beers. Around 15 craft breweries as well as several wineries in Colorado will be on hand for this big annual BBQ challenge with a $10,000 purse. Free parking and free admission to the BBQ competition. $25 each day or $35 for 2-day voucher to sample the craft goodnesses. For more info, visit the event's website.
Saturday, August 16
Hops & Pie (Berkely) – Noon-5pm – 2 slices of the day + 3 drafts = $16 per person no exceptions please. This is a steal! Don't go telling EVERYONE, okay?!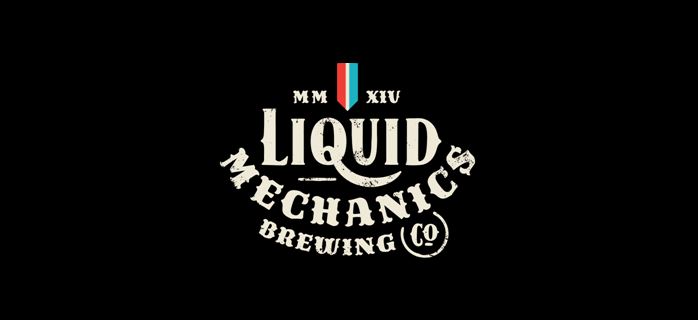 Liquid Mechanics Brewing Co (Lafayette) – NEW OPENING!!! Their official Grand Opening celebration is this Saturday, August 16th from noon to 10pm. But Liquid Mechanics Brewing Co are open all this week as well from 2 to 9pm for soft openings and to test out the kinks. For their opening, they plan to have 8 beers on tap, plus food trucks and live music. It took 3 years of planning and 4 months of building out the brewery and tasting room and now it's ready. Come check it out!

Freshcraft (LoDo/Union Station) – 1pm – Rare Beer Saturday at Freshcraft every Saturday. Never a disappointment! Join Freshcraft this Saturday for a special tapping of Peche De Nuit. This collaborative effort from Epic Brewing and The Bruery is an American style stout was brewed with peaches and spices. See you Saturday!!

Colorado Craft Beer Round Up (Frederick) – Ready for a boot-stomping, beer tasting good time? This Saturday, August 16th from 4pm to 7pm – Mosey on over to the CO Craft Beer Roundup where over 20 Colorado breweries will be serving up suds to quench your thirst as food vendors quell your hunger, and plenty of live music and games entertain you! Featuring a kids corral with free kids activities including a fun splash pad, this fundraiser for the Carbon Valley Chamber of Commerce is sure to delight fun lovers of all ages! With a General Admission ticket, you get a mini Co Craft Beer Roundup tasting mug, unlimited samples from over 20 awesome Colorado Breweries and access to the event's entertainment! If you want to skip the lines and get to the beer tasting quicker than the General Admission crowd, you can buy the VIP Admission ticket so you can get into the event at 3:00pm. Tickets and info at the Official Website.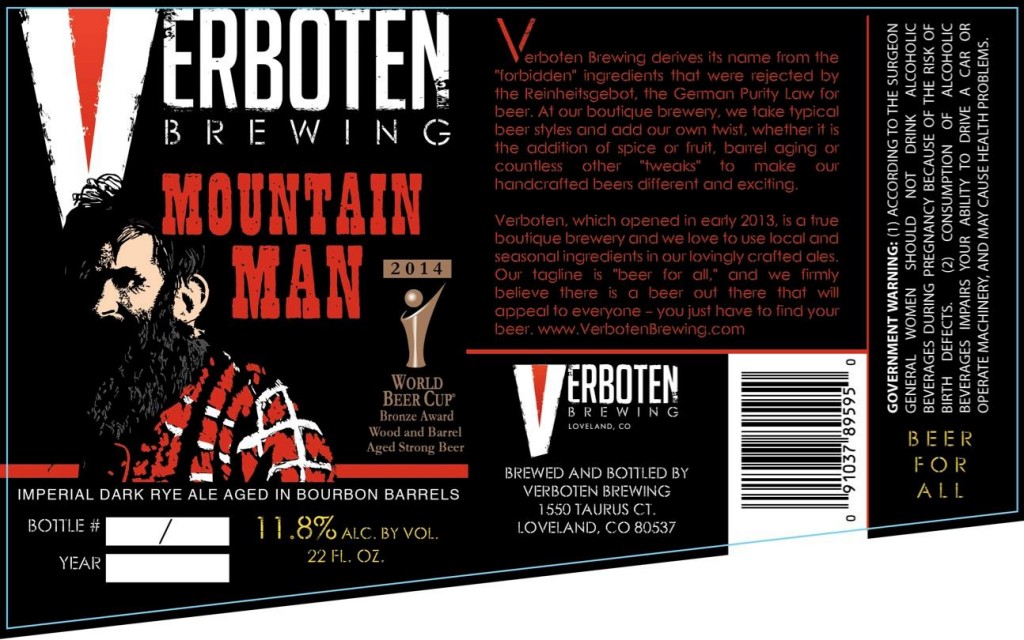 Verboten Brewing (Loveland) – BOMBER RELEASE! This weekend is Verboten's Mountain Man (barrel aged American Strong Ale with Rye) Bottle Release. The party starts on Saturday, August 16 at 10:30 a.m. for our Mountain Man Breakfast. The breakfast is $20 per person and features an all you can eat buffet breakfast, a 10 oz. pour of Mountain Man and the first opportunity to buy bottles. (Limit one per person.) Tickets can be reserved in advance by emailing Angie at [email protected] We have roughly 32 tickets available for the breakfast. If you would like a chance to win one of the very limited bottles — come by the taproom at 3pm on Saturday, August 16th dressed in your very best Mountain Man or Mountain Woman costume. Winner will be chosen at 3:30pm. The winner of the Mountain Man costume contest will take home one of the signed bottles of Mountain Man. All those who participate will get a card for a free pint in the taproom for your enthusiasm. Tap your inner Mountain Man and come loaded for bear!
Black Shirt Brewing Co (Five Points) – BEER RELEASE! Red Evelyn, Black Shirt Brewing Co's Imperial Red Rye IPA – will be returning this Sat, Aug 16th. They brew this beer once per year to celebrate and honor the life of their Grandma, Evelyn Ann Miller. The party is from 2-10 pm, with live music, good food, and, of course, one of the best Red Ales that they brew! This year Red Evelyn will be available on tap and in 22-oz custom printed bombers, $9.99/ea, with a general public limit of 3 bottles. SBS members will be able to purchase up to 6 bottles. See you on Saturday!
Hops in the Hangar (Lowry) – From pales to stouts, flights to bombers, Wings Over the Rockies will host some of Colorado's best breweries in their 1930s Air Force hangar during "Hops in the Hangar" on Saturday, August 16th from 6pm to 10pm. Tickets are available for advance purchase. Ages 21+ only, please. Save $5 when you get your tickets in advance online over the door price.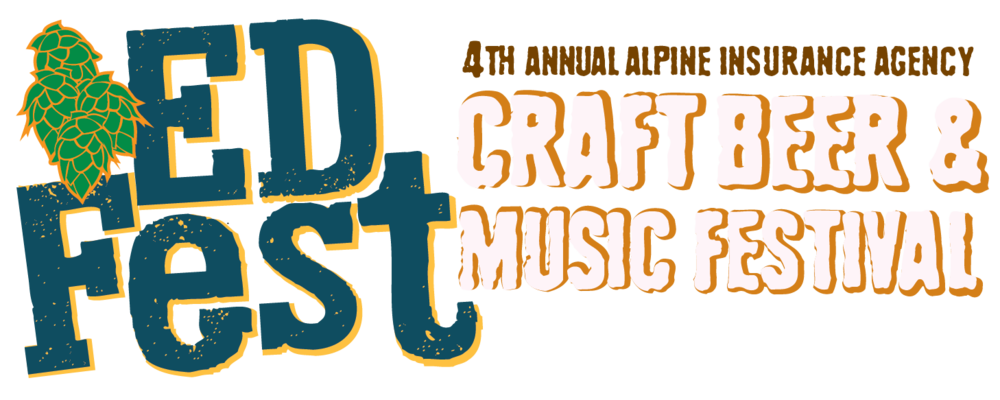 Crazy Mountain Brewery (Edwards) – DAYTRIP – Headed to the Mountains? Maybe you should. Crazy Mountain will host its fourth annual Ed Fest today from 3 to 10 p.m. at the Freedom Park soccer fields, 0450 Miller Ranch Road, in Edwards. There will be more than sixty craft breweries (find the full list at edfestbeer.com) on hand, including those from inside and outside of Colorado. There will also be gourmet bites from local restaurants and food trucks, wares from Colorado purveyors, and live music by the North Mississippi Allstars. Tickets, available at edfestbeer.com, are $39 in advance, while VIP tix are $79. Proceeds benefit the Eagle Valley Land Trust, a local nonprofit.

Glendale's Bruise + Brews Beerfest (Glendale) – Glendale's favorite summer beer festival is back again. On Saturday, Aug. 16 from noon to 4 p.m., the "Bruises and Brews" Beer Festival will feature unlimited tastings from 20 craft breweries (mostly local) and three Colorado distilleries, all adjacent to the 7s rugby tournament action for a perfect view with your perfect pour. This year, attendees may purchase larger pours in order to explore the stadium and enjoy a live performance from Denver's own the Epilogues (3 p.m.) up close. Tickets & info here
Sunday, August 17
Epic Brewing Company – Denver Taproom (Five Points) – EXPANSION – Epic Brewing in Denver is getting a new outdoor space. Well, they just hope all the furniture arrives on time…otherwise they'll just put some games out there for a while: Cornhole, twister, and hopscotch…! New patio coming soon! Get stoked!
Hops & Pie (Berkeley) – For a yearly $60 bucks, you get anytime happy hour; which equates to $1 off our craft drafts, slices of the day & 10" pies, whenever you come in. Every Sunday we open an hour early just for you! And you get your 3rd draft free!!! On the 2nd Sunday of each month, we treat you to 50 cent select drafts.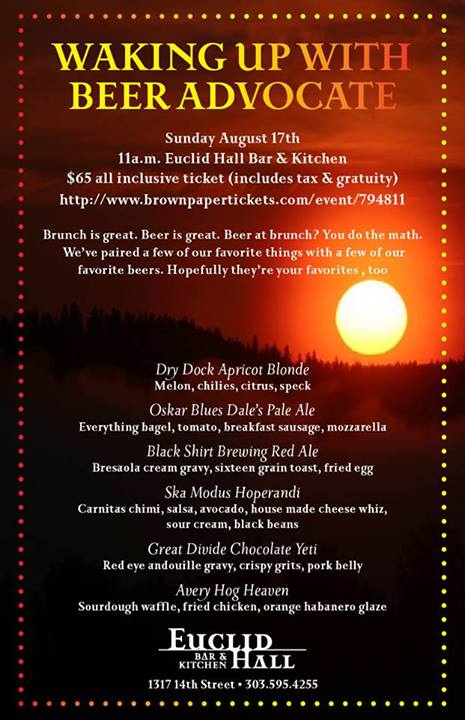 Euclid Hall (LoDo/CBD) – 11am – $65 dollars. Waking up with BeerAdvocate for Euclid Hall's first brunch! Don't miss this epic beer-and-food social. Tickets are on sale now … Brunch is great. Beer is Great. Beer at Brunch? You do the math. Beer Advocate and Euclid Hall have paired a few of their favorite things with a few of their favorite beers. Hopefully they're your favorites too.
Monday, August 18
Federal Bar & Grill (Jefferson Park) – Monday night Beer Club tonight at Fed Bar & Grill! They have select craft pints for $3 from 6pm-11pm for Beer Club members. Sign up is free.
City Star Brewing (Berthoud) – Expansion Time! City Star has commandeered the building directly next door to them to the east at (that small little jobber) and plan to turn the spot into a big ba-dass beer garden. The space won't be ready until sometime in 2015 so keep an eye out on your social medias for the big announcement.
River North Brewery (Denver) – EXPANSION – River North Brewery has announced it will expand distribution into the Kansas City Metro area in September. By partnering with Central States Beverage Company, beer lovers on both sides of the Kansas-Missouri border will have the opportunity to enjoy River North's acclaimed brews.
Tuesday, August 19
Funkwerks (Ft. Collins) – At Funkwerks for the month of August, Funkwerks will be biking and touring different local farms every Wednesday! We will be visiting Native Hill Farm, Spring Kite Farm, Jodar Farms, and Essex Homestead. Come join us. It is free and beer will be included! RSVP by signing up at Funkwerks 970-482-FUNK. The first tour is tomorrow, so sign up today!!!!!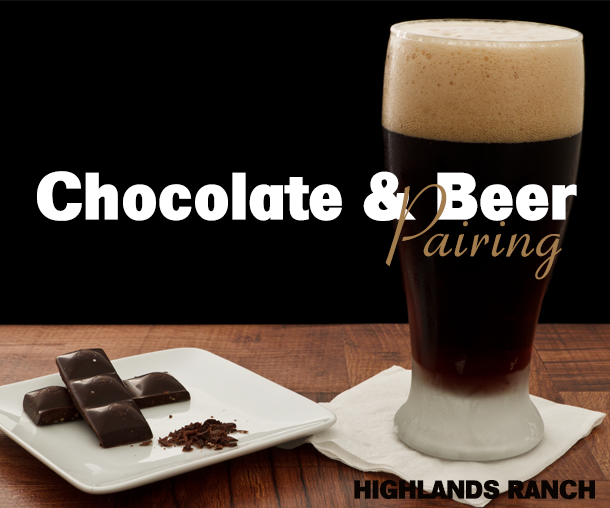 Parry's Pizza (Highlands Ranch) – They'll be pairing a selection of five beers with chocolates provided by The Chocolate Therapist of Littleton. There is limited space for this event – they'll call it 35. The cost is $30 per person. This will be going down at their Highlands Ranch location, Tuesday, August 19th at 6:30pm. Please RSVP with the number of guests in your party to [email protected] to get your delectable allotment of chocolates and fine craft beer.
Our Mutual Friend Malt & Brew (Five Points) – Keep the Glass! Every Tuesday for $10 you get an artist series glass (10oz) and three fills (under 8% abv). Every month (or while supplies last), Our Mutual Friend will feature a new artist. Support local art and local suds!
Odyssey Beerwerks (East Arvada) – Get a FREE BEER every Tuesday from Odyssey Beerwerks when you buy a growler fill. Offer good all day on Tuesdays. Also enjoy Happy Hour 3pm to 5pm.

Denver Beer Co (Denver) – #DBCExplorer Race – Do you have what it takes to be a #DBCExplorer? Find the GPS coordinates on your DBC cans. Explore Colorado. Win Free Beer for a Year.* DBC is giving away FREE Denver Beer Co beer for one year. Each can of Denver Beer Co. Graham Cracker Porter and Incredible Pedal IPA is marked with the GPS coordinate for an awesome spot in Colorado. There are a total of 24 different coordinates on our cans. Visit each spot, take a selfie, enjoy the beer and the view. Visit all 24 locations and you could win Free Beer for a Year. The DBC Explorer Race begins when their first cans hit store shelves in August, 2014. Ready. Set. Explore! More info at:denverbeerco.com/dbcexplorer/
Hops & Pie (Berkeley) – Tuesday night 23! Every Tuesday, snag one 18" 2-topping pizza + 2 drafts = $23 from 5pm-close.
Future Events
Aug 23rd – Rocky Mountain Cigar Festival (Broomfield) attracts consumers that are geared toward premium high-end product – including premium cigars, hand-crafted brews, unique wine and spirits, fine automobiles, excellent food and everything encompassing the finer things in life.
Aug 23rd – Boulder Craft Beer Fest (Boulder) more info at www.BoulderCraftBeerFest.com
Aug 23rd – The Great Central City Beer Festival (Central City) – More info at: www.centralcitybeerfest.com.
Aug 30th – Freshcraft celebrates their 4th Anniversary (LoDo) w/BBQ, special beer tappings, and more.
Sept 6th – Ska's 19th Anniversary with The Skatalites. Hi-Hop Rye will be released in collaboration with them.
That's a wrap for this week's Denver Beer Beat.  Cheers to ye and may eternity find us in as good company as this! Stay Thirsty and Keep Denver Beer'd!
Did we miss any events in this week's? Let us know