One Comment
Event Recap | Governor's Residence Preservation Fund Bites and Brews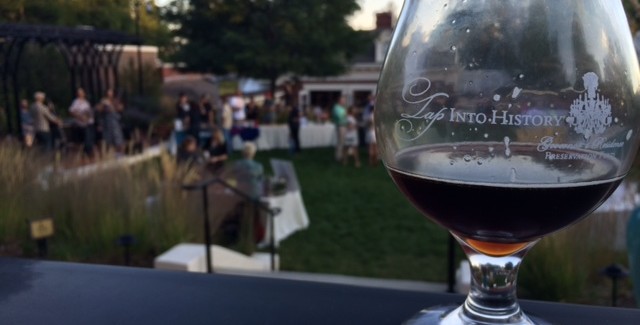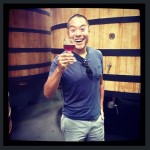 There are many things that make the state of Colorado so distinctly unique, the west-ward mountains who's beauty evolves with the passing time of day or weather. There's also the people, a melting pot of transplants and a few very proud natives who all share a common strong will to do great things, and subsequently the culture, a melange of easy-going, genuine kindness, dogged determination, collaboration, and innovation.
It's these elements that make up the rich history of Colorado, and there's no better place that captures all of that than a trip to the Governor's Residence, located right in the heart of Capitol Hill in Denver, Colorado.
I've gotten to do a lot of cool things as a result of starting this website, but Saturday afternoon's Governor's Residence Preservation Fund Bites and Brews event ranks amongst the top. The event brought together some of the state's best breweries and restaurants in an event to raise money to preserve the Governor's Residence.
Located at 8th and Logan, the Governor's Residence at Boettcher Mansion has been made available to every current term Governor of the State of Colorado since 1960 and was built as private residence in 1908. However craft beer fans might be most excited to hear that the mansion also houses a 3 tap system which serves Colorado craft beers.
The event itself featured brews from Avery, Boulder Beer, Breckenridge, Bristol, Cannonball Creek, Denver Beer Co, Dry Dock, Elevation, Epic, Left Hand, Telluride, New Belgium, Odell, Oskar Blues, Pagosa Brewing, Pug Ryan's, Renegade, Ska, Lone Tree and Wynkoop. Guests were also treated to food pairings from some of the top chefs and restaurants in the state including the likes of Euclid Hall, Craig Cook of CU Boulder, Tag's Troy Guard, stellar cheese pairings from MouCo Cheese and event favorite tacos from both the Rio Grande and Oskar Blues' OB Grill and Brew.
But what really made Bites and Brew so fantastic, was how the event itself so perfectly represented the state's aforementioned thriving cultural strengths. At no other event could I imagine sipping on Renegade Brewing's Elevation Triple IPA, while marveling at a stunning crystal chandelier that was originally installed in the White House.
It's always tremendous to see how much this state has rallied behind the craft beer industry. The Colorado Brewer's Guild reports that craft breweries inject $446 million dollars a year into Colorado's economy and provides approximately 4,170 jobs. Bites and Brews was the perfect combination pairing to help celebrate and raise funding for the Governor's Residence Preservation Fund.