No Comments
Beer Celebrities You May See at Great American Beer Fest 2014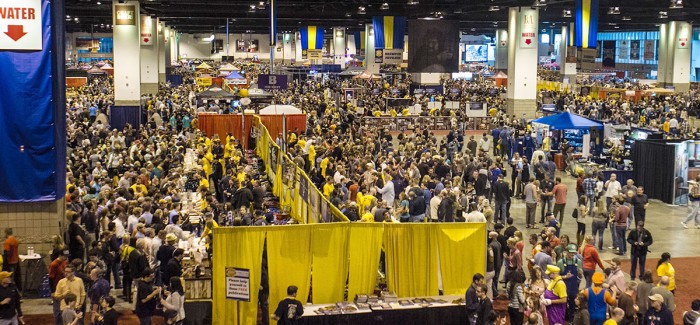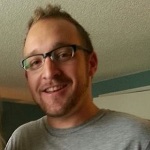 Great American Beer Festival is a unique opportunity for people that enjoy beer to rub elbows with the amazingly talented people that have propelled the craft beer scene into the vastly successful industry you see today. Here is a quick guide to some of the beer celebrities you may see in Denver this year during GABF. By no means is this a complete list of everyone to look for. If you have a favorite brewery, author, blogger or personality that is not on this list, try to find them on Twitter to see if you can meet them.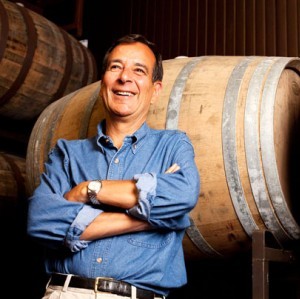 Jim Koch
@SamuelAdamsBeer, Founder and face man of Boston Beer Co (Sam Adams).
Jim Koch (pronounced "cook") is one of the founding fathers of America's craft beer revolution. He founded Boston Beer Company in 1984 and grew it into the largest craft brewery in America with the help of Boston Lager. You've probably seen him in Sam Adams commercials or perhaps you've recognized him as that guy who claims to stave off intoxication by consuming yeast prior to drinking beer. Why anyone would want to do that eludes us all.
---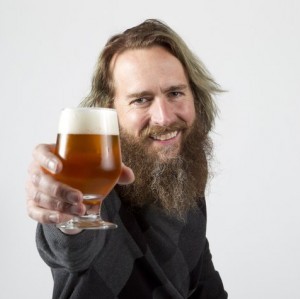 Greg Koch
@StoneGreg, Co-Founder of Stone Brewing Company
No relation to Jim Koch, the magnificently bearded Greg Koch (again, "cook") along with Steve Wagner founded Stone Brewing Company in 1996, which focuses on quality west-coast style beers. Their hop-heavy and high-ABV brews include Arrogant Bastard and the always-changing, hard-to-find Enjoy By IPA series. Greg is kind of like the Willy Wonka of the beer world, extremely eccentric, somewhat maniacal, entirely brilliant.
---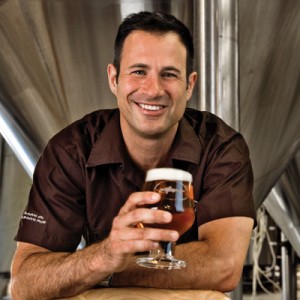 Sam Calagione
@dogfishbeer, Founder of Dogfish Head
Sam founded Dogfish Head in 1995. He and the brewery have recently been featured on Discovery Channel's Brew Masters and the documentary Beer Wars. Sam is the mad scientist behind the unique beers DogFish Head makes, including Sah'tea, Midas Touch, World Wide Stout and the 60, 61, 75, 90 and 120 Minute IPAs. He's also the reason your wives may wander off during the festival. Look, the dude's a dreamboat and he makes killer beer. Shit, Sam's my celebrity hall pass.
---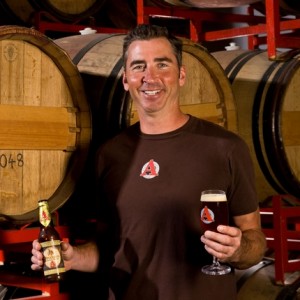 Adam Avery
@AveryBrewingCo, Founder, President and Brewmaster of Avery Brewing
Adam has been brewing professionally since Avery opened in 1993. Although Avery has always been aggressive with the beers they make, it has matured even further in its brewing operations and now hosts one of the best barrel systems in the country (and maybe the world). If you visit Avery's booth, you might be lucky enough to meet Adam's dad Larry, who is one of the nicest people I have ever met.
---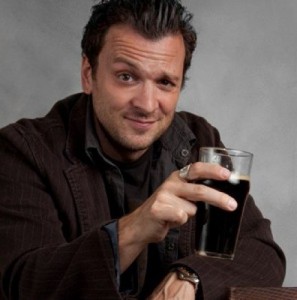 Zane Lamprey
@zanelamprey, Host of various drinking-themed shows
Zane burst into the travelogue scene in 2006 with his drinking travel show 3 Sheets. Zane is also a comedian, podcast host and owner of a spirits company. Most importantly, Zane is always up for a drink and a good adventure. His upcoming show Chug is coming to NatGeo this fall.
---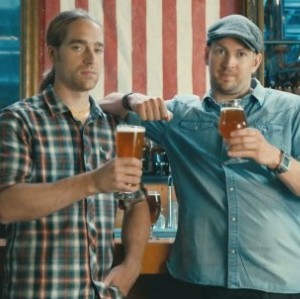 Martin Dickie & James Watt
@BrewDogs, Brewers at BrewDog and Stars of Brew Dogs TV show
Scottish brewers James and Martin founded of BrewDog Brewery in 2007. Although it has since been surpassed, BrewDog brewed the world's strongest ale in 2010 (End of the World, 55% ABV). James and Martin are known for their over-the-top antics which match their over-the-top beers.
---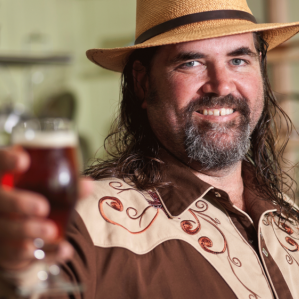 Fred Bueltmann
@Beervangelist, Partner at New Holland Brewing
Fred, aka The Beervangelist, is an eccentric advocate in the craft beer world. When he is not busy managing New Holland's branding and sales, Fred is a certified Cicerone and author. You will likely find him at New Holland's booth, pouring bottled magic like Dragon's Milk and talking beer with whoever he can find.
---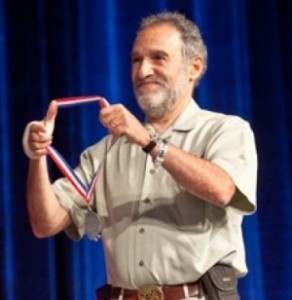 Charlie Papazian
@CharliePapazian, Founder of GABF, Author
If you enjoy going to Great American Beer Festival, Charlie is the guy to thank. He founded GABF, the American Homebrewer's Association, and the Association of Brewers. Additionally, Charlie wrote The Complete Joy of Homebrewing, which is the bible of homebrewing for beginners and experts alike. He's the Godfather of craft beer. When you see him, just don't forget he prefers fist bumps over handshakes.
---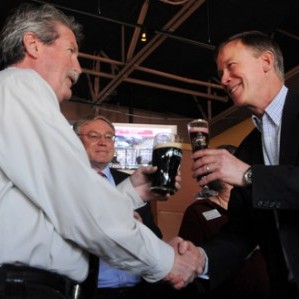 John Hickenlooper
@HickForCO, Governor of Colorado
John Hickenlooper is much more than just a Colorado politician (he was Denver's mayor and is currently Colorado's Governor). John, along with a group of friends, founded Wynkoop Brewing Company in 1988. During a recent trip to Colorado, President Obama played pool and enjoyed Wynkoop beers with the governor at Wynkoop's downtown location.
---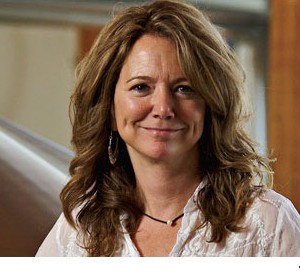 Kim Jordan
@NewBelgium, CEO/Co-Founder of New Belgium Brewing Company
Kim co-founded New Belgium Brewing Company in 1992, which has since grown into one of the largest craft breweries in America. Besides brewing amazing beer, New Belgium hosts its annual Tour de Fat bicycle and beer festival. Collectively Kim Jordan, Lauren Salazar and Peter Bouckaert make up the Tom Glavine, Greg Maddux and John Smoltz of craft beer. You'll hear more about the latter to later in this post.
---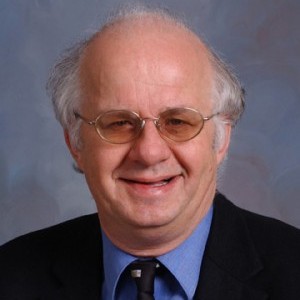 Charles Bamforth
@CharlesBamforth, Head of Malting and Brewing Science at UC Davis
Also known as The Pope of Foam, Charles is a professor for one of the world's top brewing schools. Charles is knowledgeable in every aspect of brewing, including how to make a perfect pour.
---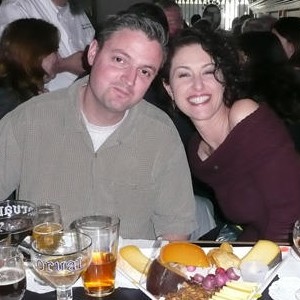 Vinnie and Natalie Cilurzo
@RussianRiverBC, Owners of Russian River
If you have ever had the pleasure of trying Pliny the Elder or Pliny the Younger, you need to thank Vinnie. Vinnie and Natalie are quite the craft beer power couple. They have won multiple awards, both individually and as a brewery. Vinnie is always willing to talk with brewers and share anything he knows.
---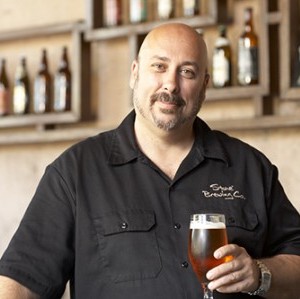 Bill Sysak
@BistroBeer, Beverage Coordinator at Stone Brewing World Bistro and Gardens
Dr. Bill, as he is often known, is one of the most respected minds in the craft beer world. Dr. Bill is a beer connoisseur, certified Cicerone, collector and ambassador for the entire craft beer industry.
---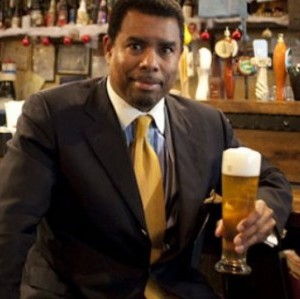 Garrett Oliver
@GarrettOliver, Brewmaster at The Brooklyn Brewery
Garrett is one of the leading authorities in the craft beer world. Beyond his job as brewmaster at Brooklyn Brewery, he is editor-in-chief of The Oxford Companion to Beer and author of The Brewmaster's Table. Garrett has been brewing professionally since 1989, joining Brooklyn Brewery in 1994. Garret will likely be the best dressed in the industry and if he's rockin the corn cob cap you know he's firing on all cylinders.
---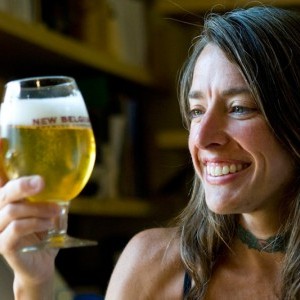 Lauren Salazar
@NewBelgium, Wood Cellar Manager at New Belgium Brewing Company
Lauren is in charge of New Belgium's sour program, which includes La Folie and Le Terroir. Lauren is also a sensory specialist at New Belgium and is regarded as one of the best tasters and judges of beer in the world.
---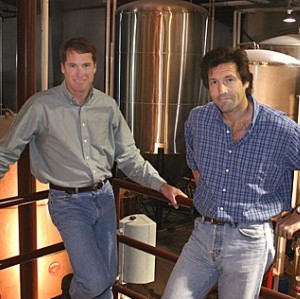 David Walker and
Adam Firestone
@FW_Lion and @FW_Bear, Co-Founders of Firestone Walker
Adam and David brewed their first beer together in 1996 and have continued making incredible beers ever since. Firestone Walker has received numerous awards, including a record 4 Mid Size Brewery of the Year awards at World Beer Cup.
---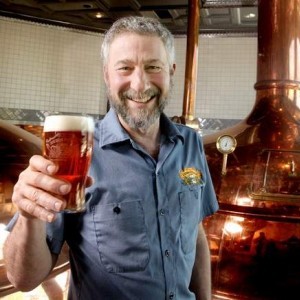 Ken Grossman
@SierraNevada, Co-Founder of Sierra Nevada Brewing Company
Ken has been homebrewing since 1970 and co-founded Sierra Nevada in 1980. Sierra Nevada focuses not only on making quality beers, but also being an environmentally sustainable business. Ken was one of the brilliant minds behind Sierra Nevada's crazy collaboration series earlier this year, Beer Camp.
---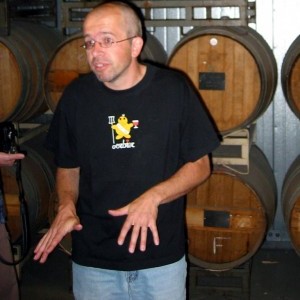 Peter Bouckeart
@BierBouckaert, Head brewer at New Belgium Brewing Company
Peter hails from Belgium, has been a brewer since 1987, and has headed New Belgium since 1996. His resume includes brewing at Brouwerij De Zwingel and Brouwerij Rodenbach both in Belgium before making the journey to America. Peter is extremely knowledgeable about beers of all kinds.
---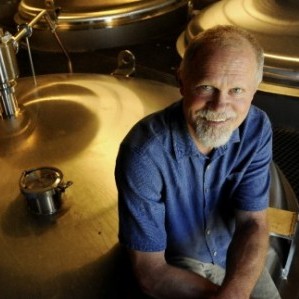 Doug Odell
@IBru90, Co-Founder of Odell Brewing Company
Doug, along with Wynne and Corkie Odell, started their craft brew adventure in 1989. Doug built his beer empire from the ground up and continues to make incredible experimental ales, including Lugene Chocolate Milk Stout, Tree Shaker Imperial Peach IPA and Fernet Aged Porter.
---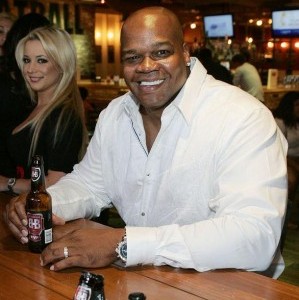 Frank Thomas
@TheBigHurt_35, Co-Owner of Big Hurt Beer
Frank "The Big Hurt" Thomas retired from baseball in 2010 after becoming a slugging legend in Chicago. He became a first ballot Hall of Famer in 2014. Big Hurt Beer started brewing in 2011 and has been expanding ever since.
---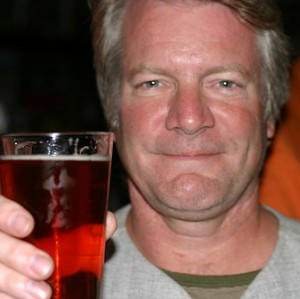 Dick Cantwell
@ElysianBrewing, Head Brewer and President of Elysian Brewing
Dick was one of the pioneers of craft beer in Seattle, opening Elysian in 1995 with two of his friends. Elysian has expanded it's beer list over the years, including a great collection of pumpkin ales in the fall. Elysian continued to grow, earning Large Brewpub of the Year at GABF 3 times.
---