No Comments
Weekly Growler Fill | National Beer News Roundup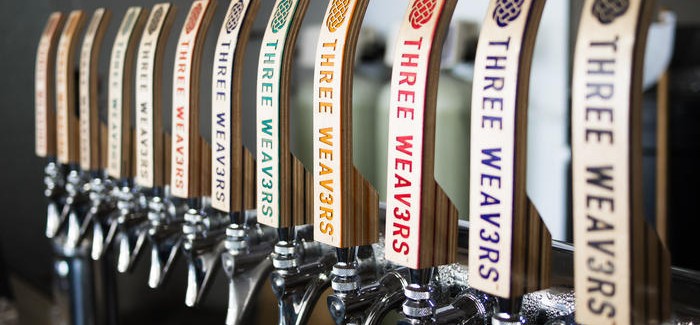 I'm summing up this week's craft beer news so that you might actually read it. Highlights include a new women's beer mile record, Ommegang's next Game of Thrones beer, and Three Weavers Brewing opening its doors. Keep reading to inform yourself about all of this and more in this edition of the Weekly Growler Fill.
Four beers, four laps, one amazing woman. Chris Kimbrough, 44 year old mother of six, has officially broken the women's world record for the fastest beer mile with a time of 6 minutes and 28.6 seconds. Watch her accomplish this amazing feat below: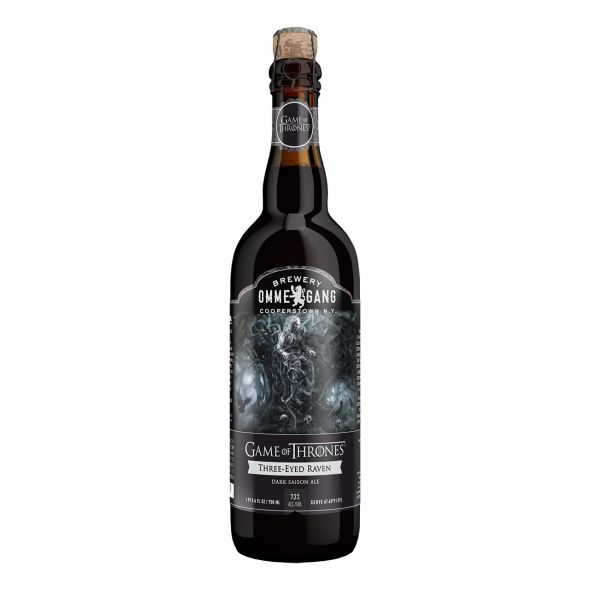 The next addition to the Game of Thrones themed series by Ommegang has been announced and it will be…..drum roll please…Three-Eyed Raven Dark Saison Ale. This brew seems quite time-appropriate as we were left hanging last season with the Bran and Three-Eyed Raven storyline coming to a crescendo. The brew rings in at 7.2% ABV and will be a darker spin on the typically light saison style. I've seen quite a few dark saisons coming out lately and I'm loving it. Will this be the new trend in the beer world? When Three-Eyed Raven hits our lips, will it be as exciting as when Bran met the raven under the tree? We will have to wait until the spring to find out.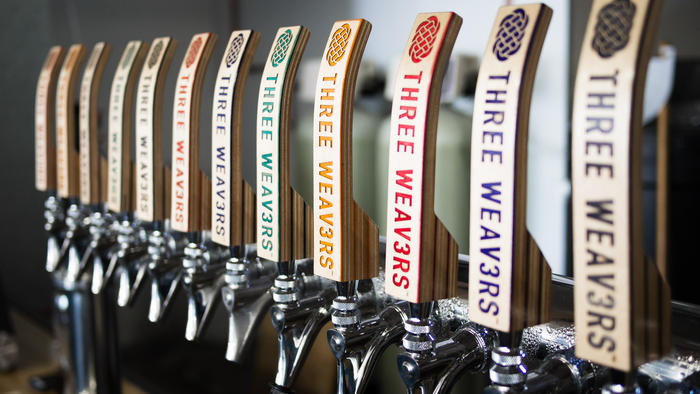 "It's more than beer. It's community." That is the tagline of Three Weavers Brewing Company, the newest brewery to open up in Inglewood, California. Three Weavers made quite the splash at GABF and LA Beer Week with their Expatriate IPA before the doors to the taproom were even open. Now, you will no longer have to go to a festival to taste what the fuss is all about – the Three Weavers Brewing Company is officially open to the public.
If Anheuser Busch successfully buys the Owensboro, KY distributorship, it may eliminate the three tier system. Let me break it down for you. Usually it works like this: there is a guy who makes beer (brewery), a guy who spreads it all over town (distributor), and a guy who sells it (retailer). In this relationship, the distributor should (technically) be trying to push all of its brands forward so that everyone makes money. Anheuser Busch wants to take over the role of producer and distributor which would, in a sense, get rid of the middle man. Why is this bad? Well, AB will make more money and can favor its own products, leading to a decline in competition and possibly eliminating some small breweries. Although AB has already taken over distributorship in Louisville, opponents believe that if the brewing giant also takes Owensboro, it is only a matter of time before AB is allowed to buy out all of the distributorships in the state. Those against the AB takeover are hoping to keep the issue tabled until next year when they can lobby legislators to pass laws that would block the distributorship purchase.