No Comments
Weekly Growler Fill | National Beer News Roundup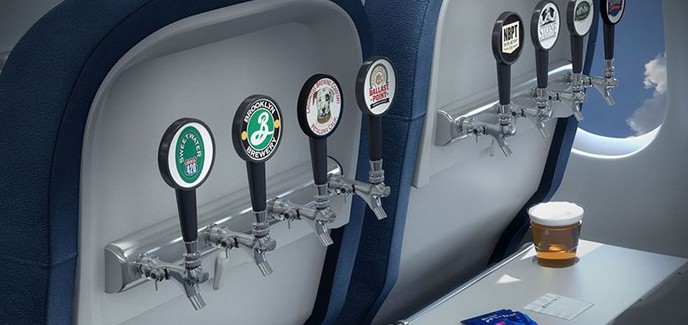 This week's craft beer news contains a little something for every type of craft beer fan. For the frequent flyer, Delta will be offering many more craft beers on their in-flight menu. For the pet lover, Rover.com compiled the cities with the most alcohol related dog names. For the active craft beer junkie, Outside Magazine will be hosting it's 2nd Annual Bike and Brew festival. Read about all of this and more in this edition of the Weekly Growler Fill.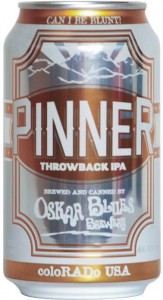 In the upcoming months, you can expect to see a new beer added to the Oskar Blues line-up. Pinner IPA will become the lowest ABV brew added to the year round rotation. Here's what you're going to taste: "Many things contribute to flavor in beer, and with Pinner it's a focus on hops and malt–with a considerable nod to the hops," says Oskar Blues ColoRADo head brewer Tim Matthews. "With the lower ABV, layers of flavor build on one another– with one sip citrus, the next sip pineapple, next sip papaya, next sip passion fruit, next sip toasted bread–and then on to the next pint." Oskar Blues will start distribution in Colorado and North Carolina and by February, Pinner will be included in the CANundrum Mixed Pack.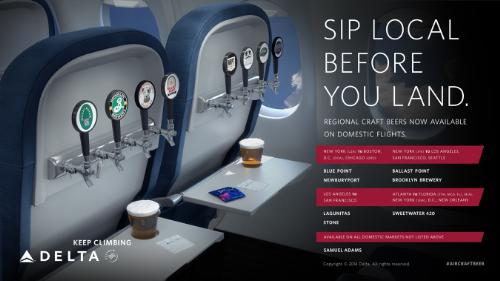 Good news for frequent flyers: you'll soon be able to drink all kinds of craft brews on flights with Delta. The official list of breweries is as follows: Ballast Point Brewing Company, Blue Point Brewing Company, Brooklyn Brewery, Lagunitas Brewing Company, Newburyport Brewing Company, Samuel Adams, Stone Brewing Company, and SweetWater Brewery. Is anyone as excited about this as I am? If you didn't have a reason to fly Delta before, you sure do now.
The heads of Live Oak Brewing in Austin, Peticolas Brewing Company in Dallas and Revolver Brewing in Granbury have filed a lawsuit against the state of Texas opposing Senate Bill 639. The brewers claim the bill has stifled their ability to expand to other markets. "Prior to 2013, craft brewers could negotiate payment from distributors for the exclusive rights to deliver their beverages in a certain area. But the law, authored by state Sen. John Carona, R-Dallas, prohibited the sale of these territorial rights." In short, brewers in Texas are having a hard time maintaining their rights to certain territories and it is limiting their scope of distribution.

The active lifestyle publication, Outside, is hosting a "A Five Day Festival of Bikes, Beer & Beyond" for the second time in a row. Held in Sante Fe, New Mexico, the festival will take place from May 13-17, 2015. It will include events such as the Tour de Brewer along the craft beer trail, a handmade bike & handcrafted beer show, and a gear & beer expo. If you're a cyclist who is also passionate about craft beer, this is the festival for you!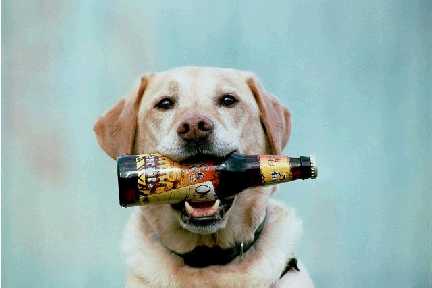 Does your furry friend have a boozy name? Rover.com, the nation's Airbnb for dogs, surveyed pet owners to find out what names were the most popular this year. It turns out Denver is so passionate about beer that it's residents even named their dogs after it! Check out the list below to see where your city falls:
Most Alcoholic Cities (cities with the highest rate of alcohol related dog names, in ranking order)
1. Denver, CO
2. Phoenix, AZ
3. Portland, WA
4. San Jose, CA
5. New York, NY
6. Chicago, WI
7. Orlando, FL
8. Seattle, WA
9. San Francisco, CA
10. Washington DC
Top 5 Beer Names
1. Guinness
2. Porter
3. Bud
4. Corona
5. Guiness