One Comment
Vail Big Beers, Belgians & Barleywines Craft Beer's Best Kept Secret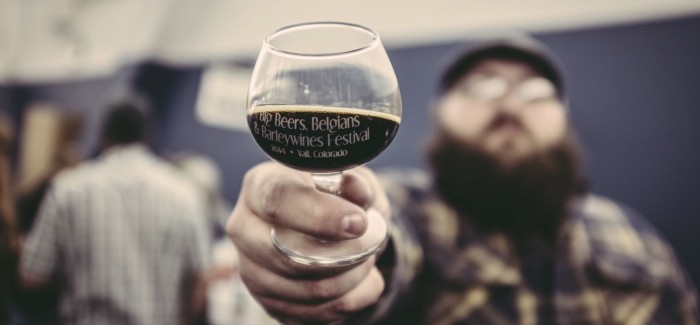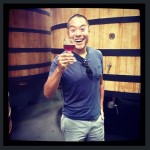 *This post has been updated to reflect the 2016 Vail Big Beers Event*
Laura Lodge is a pro. Checking in at a slender 5'4", with conservative short locks, a focused, almost librarian-esque demeanor, Laura is on the whole unassuming. If you were to catch her on one of those frenetic festival days, you'll notice that she isn't boisterous, loud or frantic. And even in this, her element, of "cracking the whip, herding hundreds of cats" as Adam Avery, founder of Avery Brewing Company, describes her daunting task of coordinating brewers, she still goes largely unnoticed by those outside of the industry. But by God, she's a pro.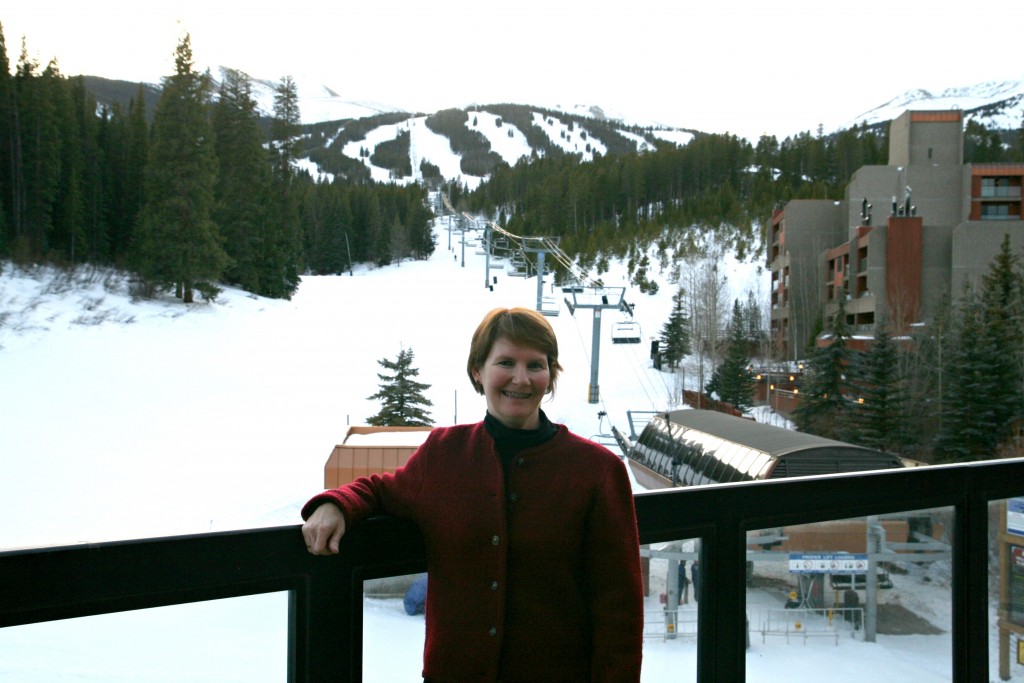 Over the past 15 years Laura Lodge has become a Colorado craft beer staple. Beloved by all who've worked with her, she and her brother Bill Lodge have relentlessly built one of the best and brightest beer festivals in the country. "Laura is one of the most influential and under celebrated members of the Colorado Craft Beer community," said Emily Hutto, author of Colorado's Top Brewers. "She shares such a strong passion for the industry and she is so willing to educate others in such a simple, casual and yet eloquent manner."
Laura doesn't command rock star lines in public like other industry titans, Adam Avery, Sam Calagione, Kim Jordan, Tomme Arthur, however therein lies the parallel to her passion, the Vail Big Beers Belgians and Barleywines Festival. But those who have stumbled upon VBBB and similarly, those who have gotten to know Laura, are beholden to two of the best kept secrets in the craft beer industry.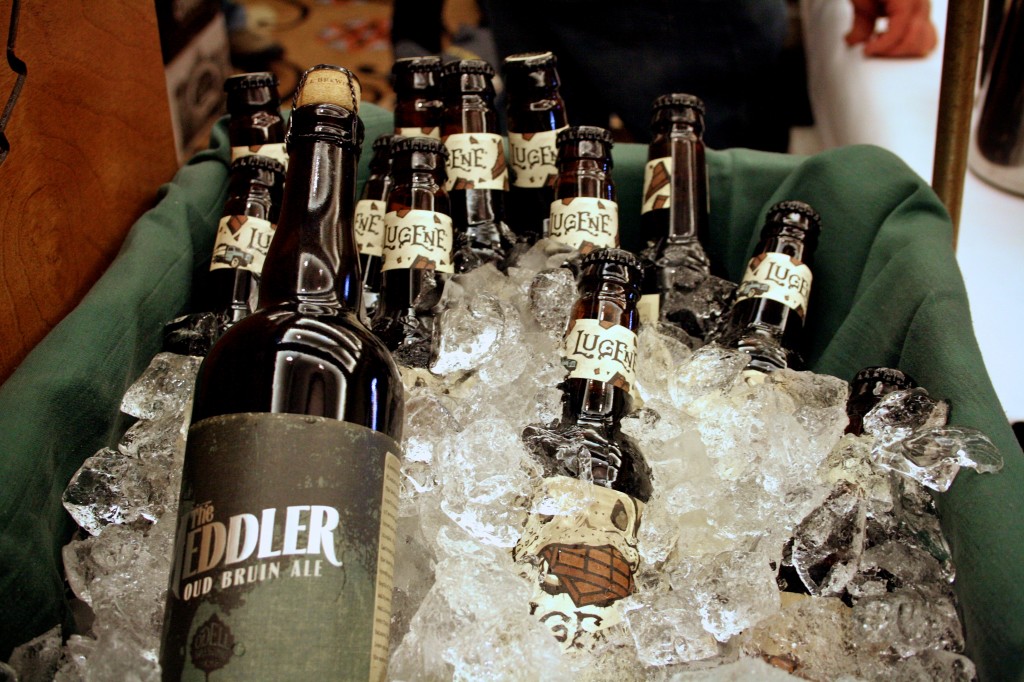 This year celebrates the festival's 16th anniversary and will feature 140 breweries with over 425 beers served during the commercial tasting. But like most passion projects, Big Beers had its humble beginnings. The first iteration of the festival took place in a nightclub underneath Vail's now closed, Hub Cap Brewery. "Bill, who ran High Point Brewery's distributor side had the idea of started a trade show to connect and educate consumers about these high end quality beer products," recalled VBBB Coordinator, Laura Lodge. "There were probably 25 breweries and importers that first year, including Avery, New Belgium, Great Divide, Left Hand, who have been attending every year since."
"That first year it was essentially a bunch of dudes sitting around a few kegs of beer," noted Avery. "Laura and Bill really put in the leg work and over time were able to figure out new elements like the salons, workshops, seminars, and dinners, to make this such a high calibre event."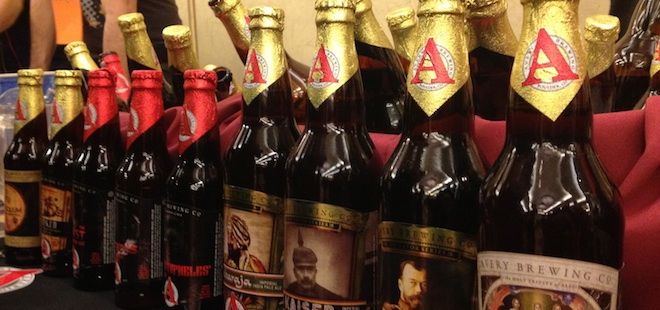 "That first year we had one seminar, and it was Adam's vertical of Hog Heaven Dry-Hopped Barleywine. People were blown away, they had never encountered the concept of cellaring beer," remembers Lodge.
By year two, the Lodges had reached out to Gary Glass, Director of the American Homebrewers Association, to help kick off the festival's homebrew competition component. "The competition portion has grown from a handful of entries in that first year, to nearly 350 entries today," said Glass. "Bill and Laura have done a tremendous job in increasing beer education to all those who attend. That beer education, is part of what sets this apart from any other festival."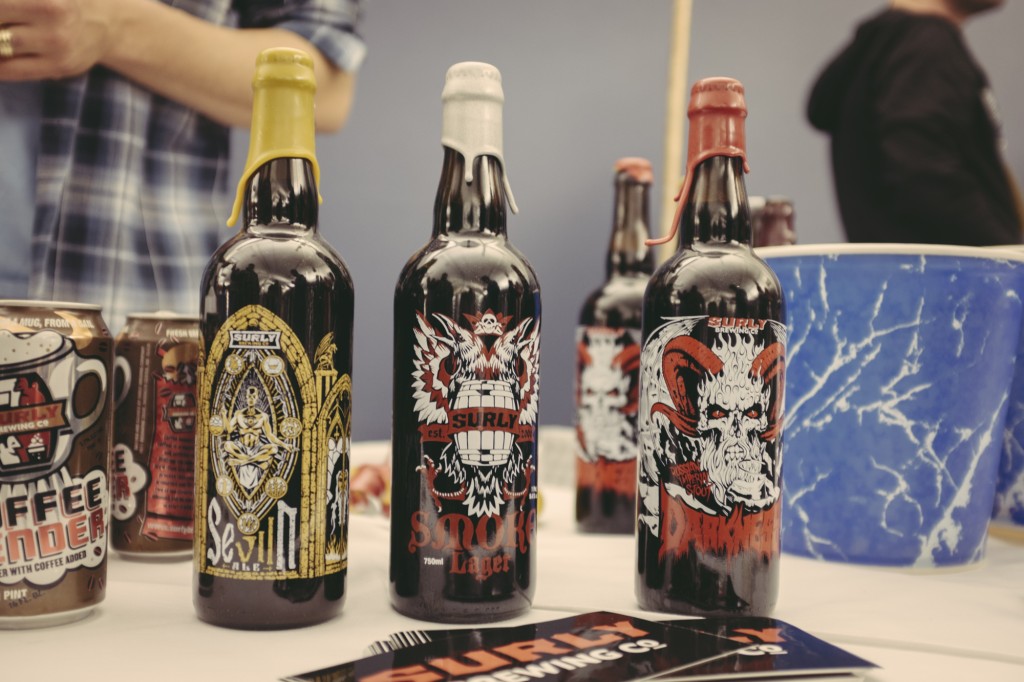 The next big moment came in year five, when Adam Avery invited fellow craft beer icon, Sam Calagione, founder of Dogfish Head Brewery, to attend the festival and spend a weekend skiing in Vail. "Sam agreed to come out to Vail, but insisted that if he were to come out, he wanted to host a beer dinner. So we added a double beer dinner, and it sold out immediately," said Lodge.
"Since we started in the mid-90's, Dogfish Head has tried to incorporate the culinary world into our beers, so a beer dinner made complete sense," said Calagione. "The big beers theme has always fit right in Dogfish Head's wheel house. When we started, we were being laughed at for brewing beers that averaged 9% ABV, but Bill and Laura's vision has always celebrated that diversity. Plus the telesking scene in Dover sucks, so it's always a great excuse to visit Vail, one of the best mountains to ski on."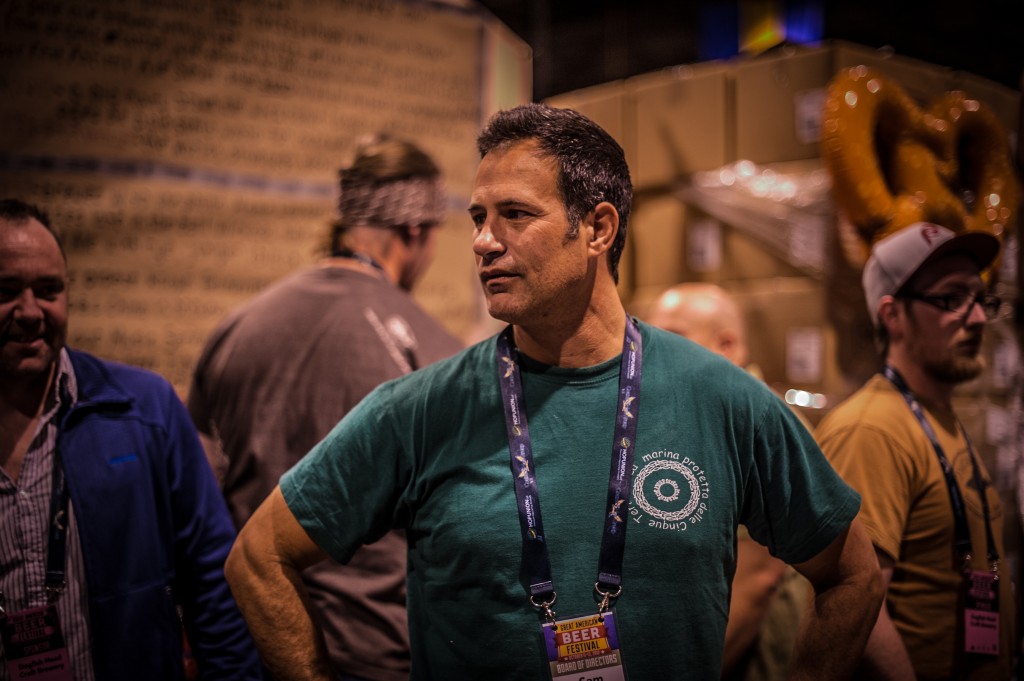 This confluence of passionate organizers, star-studded cast of brewers, elite level lineup of beers, remote intimate setting, and world class skiing, has catapulted the Vail Big Beers Belgians and Barleywines Festival to one of the best beer events in the country.
"As a brewery, you've gotta bring your A game to an A event like this," said Avery. "We want to bring to it what Laura and Bill bring to it through their heart and soul."
"Their passion for craft beer cannot be properly put into words. They really appreciate the brewers and craft beer fans, and we share that appreciation for all they do," said Calagione.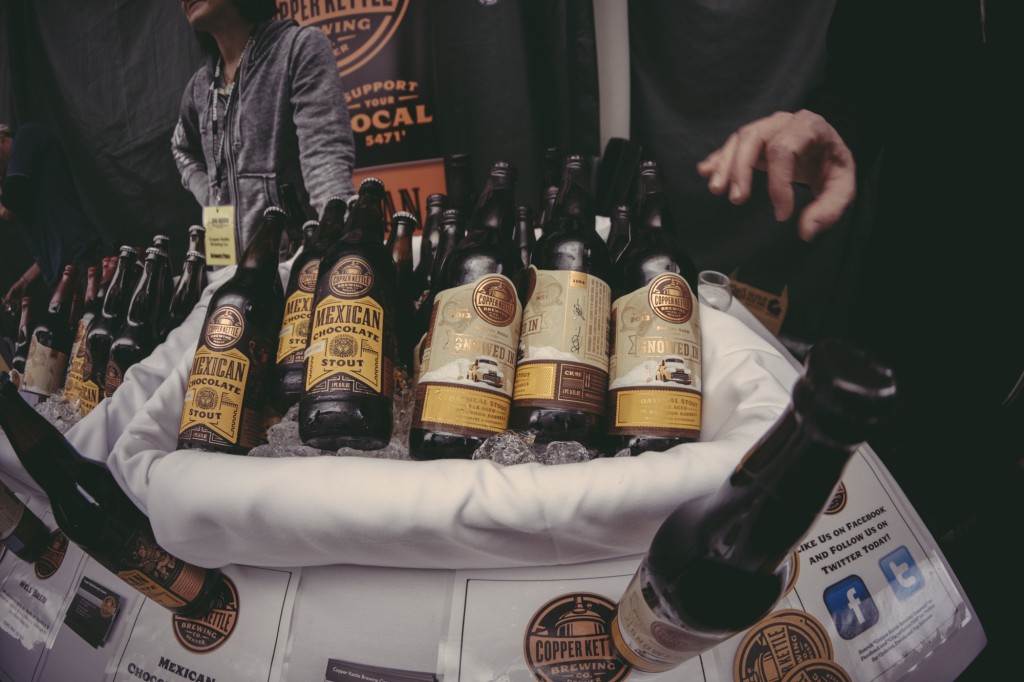 To further cement her dedication to the industry, is the fact that Laura is now limited in her beer consumption due to a gluten intolerance. "I fell in love with the passion, diversity and people who make up the craft beer industry," explained Lodge. "This industry has given me so much, so this is my way of giving back to the craft beer industry."
This year's festival is once again anchored by big names likes Allagash, Avery, Bell's, Crooked Stave, Deschutes, Dogfish Head, Dry Dock, Firestone Walker, Goose Island Great Divide, Lagunitas, Left Hand, The Lost Abbey, New Belgium, Oskar Blues, Ommegang, Odell, Perennial, Sierra Nevada, Stone, Surly, Upslope, Wicked Weed as well as up-and-comers like Arizona Wilderness, Black Project and Casey Blending and Brewing just to name a few. However, as much as the beer geeks may focus on the big names, it's names like Laura and Bill Lodge, that make all of this one of the most prolific festivals in the country.
Full Pour List
7 Hermits Brewing Co.
AC Golden Brewing Co.
Alaskan Brewing & Bottling Co.
Allagash Brewing Co.
Arizona Wilderness Brewing Co.
Aspen Brewing Co.
Atom Brewing Co.
Atwater Brewery
Avery Brewing Co.
Baere Brewing Co.
The Baker's Brewery
Ballast Point Brewing Co.
Barrel of Monks
Barrels & Bottles Brewery
Bell's Brewery
Black Bottle Brewery
Black Shirt Brewing Co.
Bonfire Brewing Co.
Boston Beer Co.
Boulder Beer Co.
Boulevard Brewing Co.
Breckenridge Brewery
The Bruery
Cannonball Creek Brewing Co.
Carver Brewing Co.
Casey Brewing & Blending
Caution Brewing Co.
Copper Kettle Brewing Co.
Coronado Brewing Co.
Crazy Mountain Brewing Co.
Crooked Stave Artisan Beer Project
Deep Ellum Brewing Co.
Denver Beer Company
Deschutes Brewing Co.
Destihl Brewing Co.
Dillon Dam Brewery
Dogfish Head Craft Brewery
Dry Dock Brewing Co.
Eddyline Brewing Co.
Elevation Beer Co.
Elysian Brewing Co.
Epic Brewing Co.
Fate Brewing Co.
Firestone Walker Brewing Co.
Flying Dog Brewery
Former Future Brewing Co./ Black Project
Full Sail Brewing Co.
Funkwerks
Glenwood Canyon Brewing Co.
Goose Island Beer Co.
Grand Teton Brewing Co.
Gravity Brewing Co.
Great Divide Brewing Co.
Green Flash Brewing Co.
Grimm Brothers Brewing Co.
Hogshead Brewery
Horse & Dragon Brewing Co.
Jackie O's Brewery
Jagged Mountain Brewing Co.
Jester King Brewing Co.
Joyride Brewing Co.
Kannah Creek Brewing Co.
Karbach Brewing Co.
Lagunitas Brewing Co.
Left Hand Brewing Co.
Liquid Mechanics
Lone Tree Brewing Co.
Lost Abbey Brewing Co.
Lost Highway Brewing Co.
Loveland Aleworks
Mockery Brewing Co.
Nebraska Brewing Co.
New Belgium Brewing Co.
New Holland Brewing Co.
Ninkasi Brewing Co.
Odd 13 Brewing Co.
Odell Brewing Co.
Odyssey Beerwerks
Oskar Blues Brewery
Perennial Artisan Ales
Prairie Artisan Ales
Redstone Meadery
Renegade Brewing Co.
River North Brewing Co.
Shmaltz Brewing Co.
Sierra Nevada Brewing Co.
Ska Brewing Co.
Squatters Brewing Co. (with Wasatch)
Stone Brewing Co.
Strange Craft Beer Co.
Surly Brewing Co.
Telluride Brewing Co.
Three Barrel Brewing Co.
Tivoli Brewing Co.
Tommyknocker Brewery
Trinity Brewing Co.
Troegs Brewing Co.
Upslope Brewing Co.
Vail Brewing Co.
Verboten Brewing Co.
Very Nice Brewing Co.
Victory Brewing Co.
Wasatch Brewery (with Squatters)
WeldWerks
Wicked Weed Brewing Co.
Wild Woods Brewery
Wynkoop Brewing Co.
Artisanal Imports:
Brasserie Omer VanderGhinste
Brouwerij Bosteels
Adbij Koningshoeven
Brasserie St. Feuillien
BOM Brewery
Wals/Belo
NOVO Brazil
Belukus Marketing:
Timmermans Framboise
Timmermans Oude Gueuze
Timmermans Kriek
Timmermans Pumpkin
C2 Imports:
Brunehaut Brewery – St, Martin Triple
White Pony Brewery – 3 beers
Global Beer Network:
Brouwerij Van Steenberge – Gulden Draak
Brouwerij Van Steenberge – Piraat
Brouwerij Van Honsebrouk – Petrus Aged Pale
Brouwerij Van Honsebrouk – Petrus Aged Red
Brouwerij de Brabandere – Barista Chocolate Quad
Latis Imports
Rodenbach Grand Cru
Rodenbach Session
Boon Kriek
Boon Framboise
Boon Gueuze
Manneken Brussel Imports
Chimay
Merchant du Vin
Orval
Rochefort 8 & 10
Westmalle Dubbel & Tripel
Lindemans Cuvee Renee & Framboise
Du Bocq 1858 & Blanch de Namur
Sam Smith Chocolate Stout & Stingo
Ayinger Celebrator Dopplebock
Ommegang/Duvel
Ommegang Three Philosophers
Duvel & Duvel Triple-Hop
La Chouffe & Houblon Chouffe
Liefmans Goudenband & Kriek-Brut
Wetten
Delirium Tremens
Gouden Carolus Cuvee van de Keizer Blauw
Straffe Hendrik Tripel
Oud Beersel Framboise
De Troch Fraise
Samichlaus Classic
---