No Comments
Devils Backbone Brewing Gets Adventurous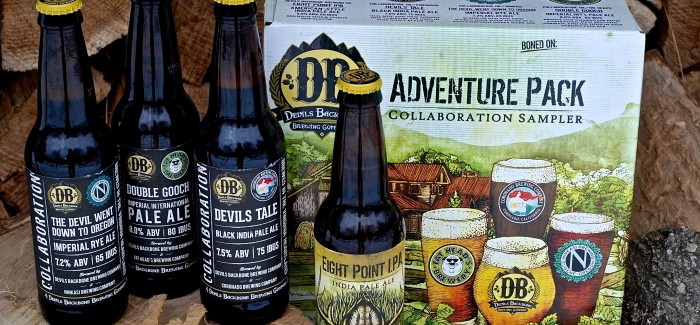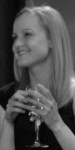 Devils Backbone Brewing Company is based in bucolic wine country, about three hours southwest of Washington, D.C., near Charlottesville, Va.
Photo credit Heidi Crandall
This spring, the brewery is pushing to expand its influence in the DC region — and throughout the country — through a new collaboration effort.
The brewery will release in early March its first collaboration "adventure pack" of brews, which will be sold throughout the DC-Maryland-Virginia region. This case will feature four beers; three of which were created with other breweries.
Devils Backbone held a private tasting event Feb. 25 at a new bourbon bar blocks from the Capitol, previewing what folks could soon buy.
Here is what Devils Backbone is a-brewing:
The Devils Tale: East Coast black IPA with Coronado Brewing Company (7.5 percent ABV): This beer takes a West Coast version of Devils Tale (Northern Brewer, Centennial and Mosaic hops) and makes it an East Coast version, with more black malt. It's literally bringing Coronado's West Coast version here, and making it Devils Backbone's own.
The Devil Went Down to Oregon: Dark rye ale with Ninkasi Brewing Company (7.2 percent ABV): Devils Backbone Brewmaster Jason Oliver judged with Jamie Floyd, Ninkasi's brewmaster, at the Great American Beer Festival and the World Beer Cup. This beer blends rye, wheat, oat and barley — it has a dark, malty profile while still holding its German and West Coast hops in the forefront.
Double Gooch: Imperial international pale ale with Fat Head's Brewery (8 percent ABV): Oliver has a number of friends and contacts at Fat Head's, so this was a natural choice for a collaboration. This is an international pale ale because it pairs hops from Australia with brighter hops from the United States. Fat Head's already did a Gooch pale ale and this is a bigger, danker version of that.
Eight Point IPA (5.9 percent ABV): This Devils Backbone brew isn't a collaboration recipe, but it's a nice, hoppy, balanced drink among the bunch. It is crisp, medium-bodied and golden, with citrus elements.