No Comments
Weekly Growler Fill | National Beer News Roundup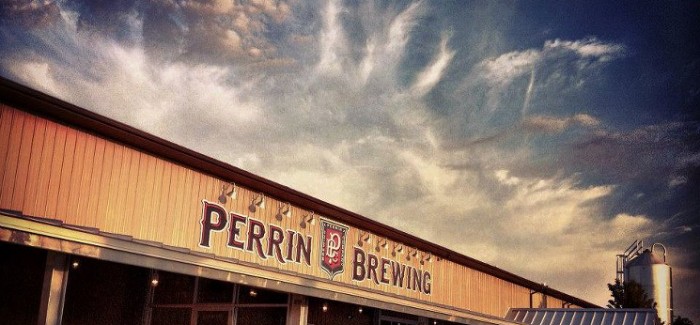 Welcome to the wonderful world of craft beer news. This week, I'm showcasing five completely different stories. To give you a little taste: Adam Dulye is now the Executive Chef of the BA and CraftBeer.com, American craft beer exports are seriously growing, and Oskar Blues made a big purchase. Read on to find out all of the details in this edition of the Weekly Growler Fill.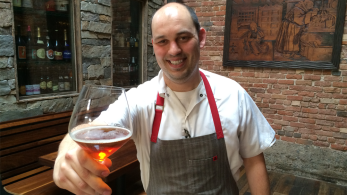 Long time friend/chef/cooking badass of the Brewers Association, Adam Dulye, has now been named the Executive Chef. If you're unfamiliar with his name, you may have read some of his work in CraftBeer.com's Beer & Food Course that he co-authored with Julia Herz. "Craft beer is such a versatile beverage and I am excited to share the endless possibilities of pairings with the culinary world," said Dulye. "From crafting unexpected and challenging pairings at events, to providing basic educational tools for beginners, our efforts are making waves in the ever-advancing culture of food and beer. My intent in my work with the Brewers Association is to further expand on that." As the resident 'cooking with beer' expert of PorchDrinking, I'm pretty pumped to hear about this continuing collaboration. Congrats, Adam!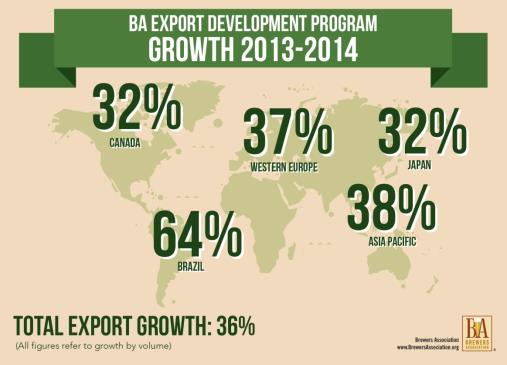 New data reports show that American craft beer exports have almost reached 100 million dollars (99.7 million to be exact). In 2014, export volume increased by 35.7 percent. The fastest growing markets, or should I say 'biggest guzzlers of American craft beer,' were Brazil, South Korea, Thailand and the United Kingdom. This trend is expected to go on as US craft brewers continue to take the world by storm.
Last Friday, a craft beer bill passed through the House of Representatives in Georgia, but it was a lot less than what the brewers had bargained for. Originally, craft brewers across the Peach State were hoping to get a bill passed that would allow them to sell beer directly to the consumer. This of course would circumvent the the three tier system, so wholesalers quickly did their best to shut it down. The bill that passed Friday allows breweries to provide up to 108 oz of beer to consumers taking tours, but they cannot sell a single drop. I'd say the wholesalers won this round.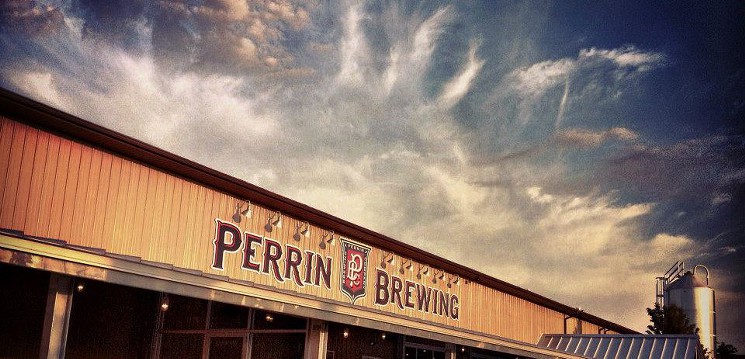 The pioneers of canned craft beer have recently made quite a big purchase. It was announced last week that Oskar Blues of Colorado has bought Perrin Brewing of Michigan. The two breweries started working together last year when they collaborated on CORNLABORATION, a citrusy lager. It was then that they started to speak about joining forces. On Friday, the two breweries announced the official news. Reports show that Oskar Blues has been approached by multiple breweries so this may be the first of many acquisitions.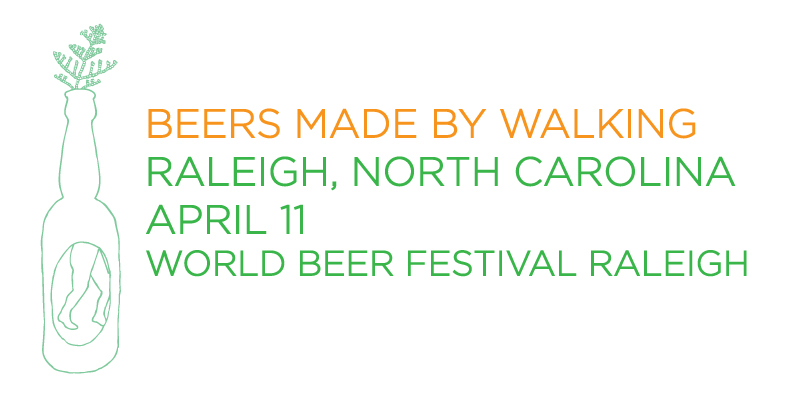 "Beers Made By Walking invites brewers to go on nature hikes and urban walks and make new beer inspired by the plants from the trail. The group has worked with over 75 breweries in 5 states and announces a program expansion into North Carolina after building a partnership with All About Beer Magazine. On April 11, Beers Made By Walking will present a number of unique, place-based beers that reflect a strong connection to local landmarks and flora at All About Beer Magazine's World Beer Festival Raleigh. Beers are presented in two sessions, from 12:00pm – 4pm and 6:00pm – 10:00pm, at Moore Square Park in downtown Raleigh."