No Comments
BREAKING | Top Craft Breweries of 2014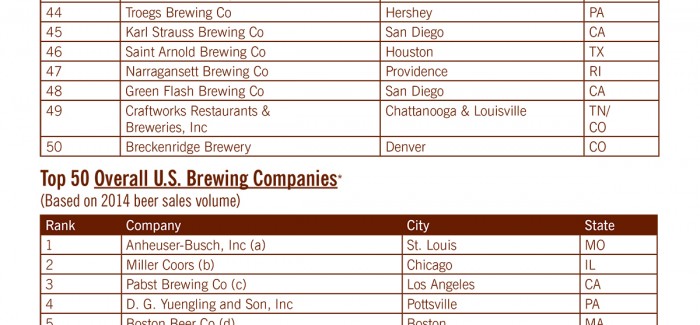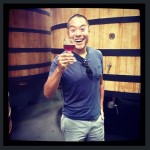 Every year the Brewers Association releases lists of the top breweries based on beer sales volumes. This year we saw the first inclusion of Yuengling, due to the newly formed definition of craft beer. This year's inclusion automatically sent the Pennsylvania based brewery to the top of the list.
We took a quick look at last year's list to compare some of the growth of some of our favorite breweries in the country.
A few notable movements in position:
Bells Brewing jumped Deschutes one position to remain as the #7 brewery in volume sold (due to Yuengling taking the top spot).
Stone Brewing moves up to the #9 position jumping Brooklyn Brewery.
Minhas Brewery from Monroe, WI joins the list as one of those "craft-y" breweries, debuting a #10
Some of the bigger guys fell, Duvel Moortgat USA fell from 8th last year to 12th, Matt Brewing also fell from 11th to 14th this year.
Founders Brewing experienced a massive jump in sales from 26th last year to 17th this year after expansion.
A few other new inclusions- Green Flash joins the list at #48 buoyed by the acquisition of Alpine Brewing, Troegs joins the list this year at #44, and Narragansett joined at #47
Enjoy this post? Like Craft Beer? Please consider sharing this post with friends! Also follow us on Twitter at @PorchDrinkingCO or on Facebook.