No Comments
BREAKING | Green Bench Brewing Coming to Denver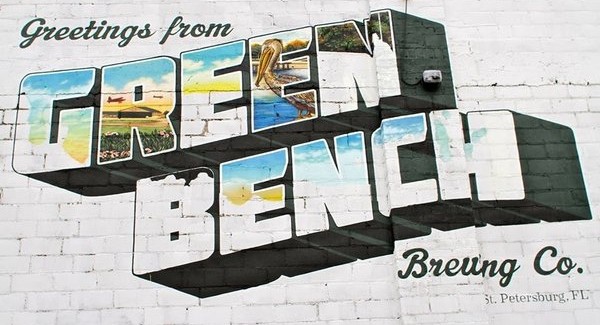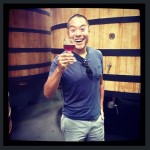 Green Bench Brewing is coming to Denver this week and we couldn't be more excited.
Our love affair with Green Bench Brewing extends back to CBC 2014 in Denver, when we first stumbled upon the fledgling St. Petersburg brewery at what will remain one of the most memorable beer events I have ever attended; This is what we now refer to as, "The Secret Bottleshare". It was here, tucked away in the secluded, cozy back side of The Kitchen Denver, during Lauren Salazar's gathering of industry titans, that Khris Johnson, head brewer of Green Bench Brewing made a statement proving his beer could stand tall against towering brands like Allagash, Perennial, Brooklyn Beer, Surly, Crooked Stave, Upland, The Bruery, and Cascade, just to name a few.
"It was a bit unexpected. I got the email invite from Lauren and saw everyone else she sent it to. It was essentially a list of brewing legends. I thought, she definitely didnt mean to send it to me" said Johnson.  "It was a bit intimidating, not just meeting those people I had only ever read about and then being able to actually have conversations about MY beer, like with Dick Cantwell who co-founded Elysian.
Coincidentally last week, just a year removed from our first encounter, and only a year and a half since they opened their doors, Green Bench Brewing announced their arrival on a national scale by stealing the show at CBC 2015 in Portland. Johnson's focus on wild fermentation and farmhouse ales couldn't have arrived at a more opportune time and could not have found a better platform than at one of the industry's largest stages.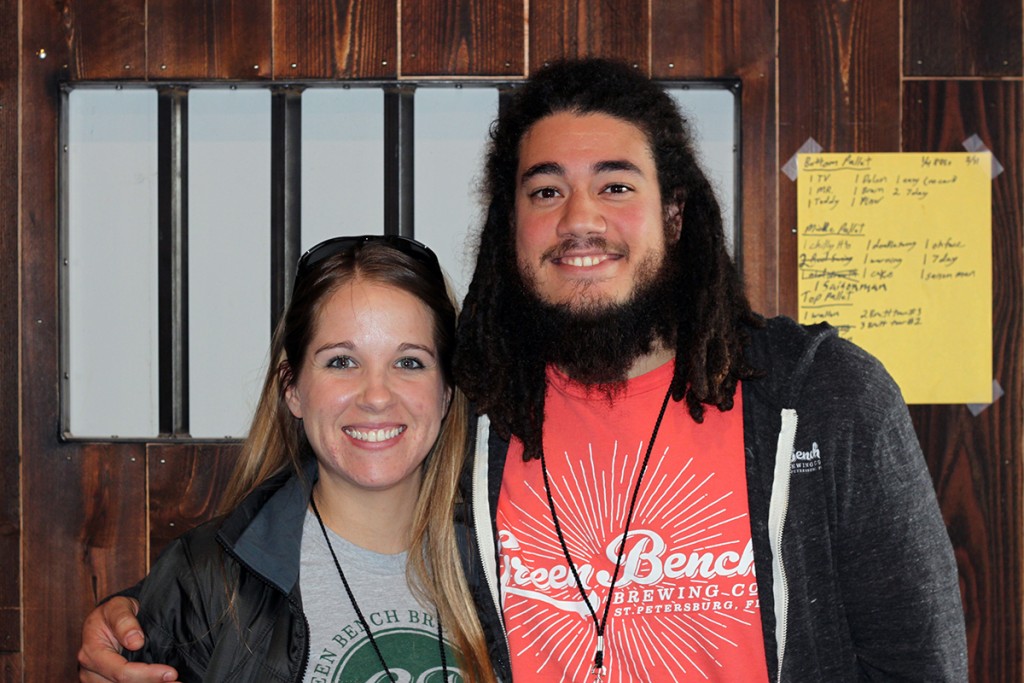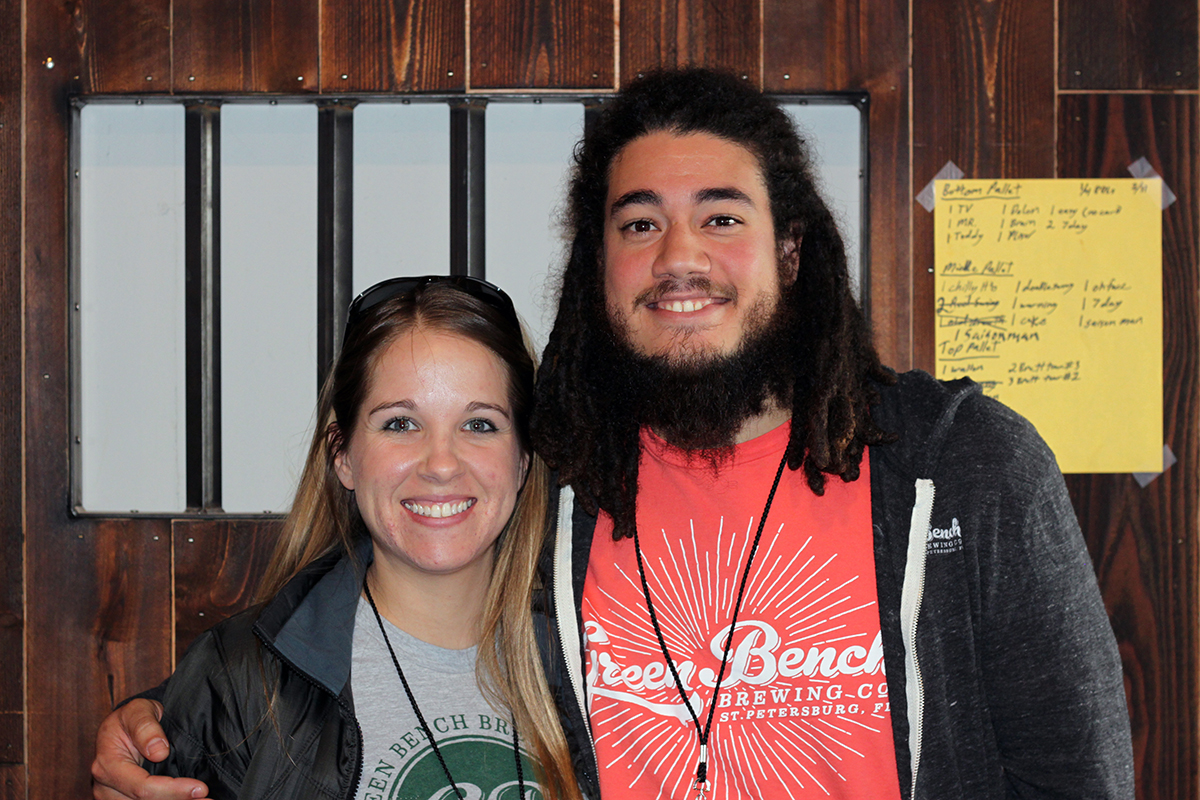 Their barnstorming tour began Monday night when they teamed up with 7venth Sun Brewing (FL) and Trinity Brewing (CO) for a Saison Night at The BeerMongers beer bar, Tuesday they hosted a beer dinner at Accanto and also took part in Cascade's Sour Invitational. Wednesday, Green Bench had three beers on tap at the Beer Lots hosted by Bailey's Tap House, and also release a 100% Brett Fermented Farmhouse Aged w/ Florida Kumquats collaboration beer with Portland's The Commons Brewery. To cap things off, Green Bench featured a 10 tap takeover at Roscoes.
"It's exciting to be so busy during events like CBC but I always get really nervous," said Johnson. We have a really great core beer drinking town back home, but florida is still only 3% craft, its a great core, but still pretty small in scale. Portland has a mature market that has been exposed to craft beer for longer, so it and has been tremendous seeing the response on a larger scale."
"Its also so cool being able to share our beers with people in the industry. It always means so much seeing peers come to one of our events and giving positive feedback."
So how does Green Bench Brewing follow up their recent successes? It was announced yesterday that beginning this week, they'll begin distributing five initial saisons in the Denver market through Crooked Stave Artisans distributors.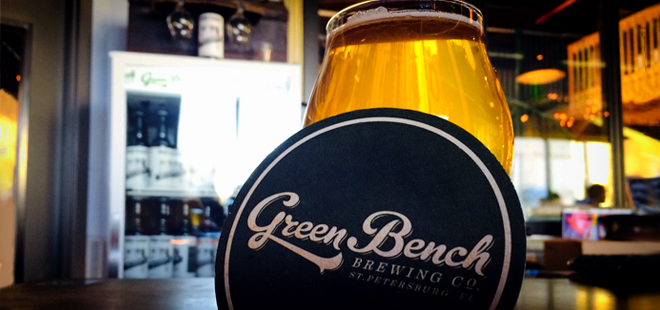 "Sharing a sense of excitement for the complexities that emerge when wild fermentations are allowed to linger in oak, the thoughtful minds at Green Bench have created a complex and delicate range of beers. Their use of a foeder that uniquely combines French and American oak allows for a highly intricate foundation of flavor for the wild characteristics to build upon," says CSA Buyer André DiMattia. "Emerging within America's somewhat boisterous beer scene of Brett-forward and bacteria-laced beverages, Green Bench's offerings are certain to grab the attention of many given the precision and clarity of flavor found within each of their new bottled offerings. This is a great beginning to something that we feel will be a beneficial contribution to the world of wild beers."
"It was a pretty organic partnership, I had been in contact with Chad (Yakobson) even before we opened Green Bench, emailing him with questions about oak and foudre fermentation," said Johnson. "When we were offered the chance to pour at CSA's What the Funk?! Chad brought up the idea of distribution in Colorado." "We've been working very hard to get these bottles ready, I'm excited, super nervous and just hope people like them."
This last year, Green Bench has established themselves as major rising stars in the farmhouse and wild fermentation arena, but that genre wasn't always part of their business plan.
"What we're known for nationally is nothing like what we're associated with locally. Back home our IPA, Pale Ale, Dry Stout are most popular and we'll release the occasional farmhouse, but with events like CBC, GABF, and getting a spotlight from Crooked Stave, we began to get these whispers nationally about what we could do with wild farmhouse beers. So we decided to just run with with the idea and begin distributing large format bottles of our farmhouse aged in wine barrels, bretted versions of the farmhouse and blends of 100% wild fermentation.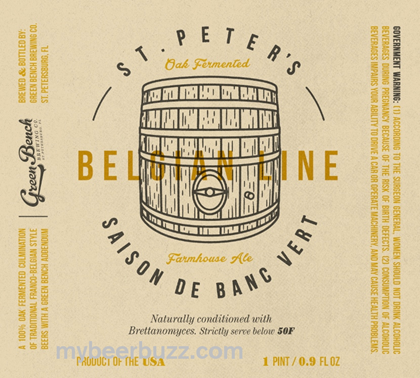 Starting April 21st, CSA will introduce the following 500ml bottles from Green Bench's Belgian line-up:
Saison de Banc Vert (6.5% ABV) – A 100% oak fermented farmhouse ale in a custom-built foeder, the first of its kind, consisting of 75% French Oak and 25% American Oak staves. Dry, clean, and crisp, this "Green Bench Saison" is packed with fruity esters similar to citrus peels and spicy, peppercorn-like phenols from the brewery's farmhouse yeast strain. Saison de Banc Vert is a core in the St. Peter's Belgian Line.
Saison de Banc Noir (6.0% ABV) – A 100% oak fermented farmhouse ale in a custom-built foeder consisting of 75% French Oak and 25% American Oak staves. By combining the rustic, peppery flavors of the farmhouse yeast strain with the complex dark fruit notes of roasted wheat and dark Belgian candi syrups, Green Bench has created an intricately delicate "Black Saison" that contains ornate notes of raisins, plum, dark grape, and peppercorns. Saison de Banc Noir is a core in the St. Peter's Belgian Line.
Saison de Banc Vert Naturally Conditioned on Brettanomyces (6.8% ABV) – Saison de Banc Vert conditioned on wild yeast. The result is a slightly dryer, more effervescent mouthfeel and a uniquely rustic, wild aroma and flavor profile.
Saison de Banc Noir Naturally Conditioned on Brettanomyces (6.3% ABV) – Saison de Banc Noir conditioned on wild yeast. The result is a slightly dryer, frothier mouthfeel and a uniquely rustic, wild aroma and flavor profile.