One Comment
Kentucky Derby Beer Cocktail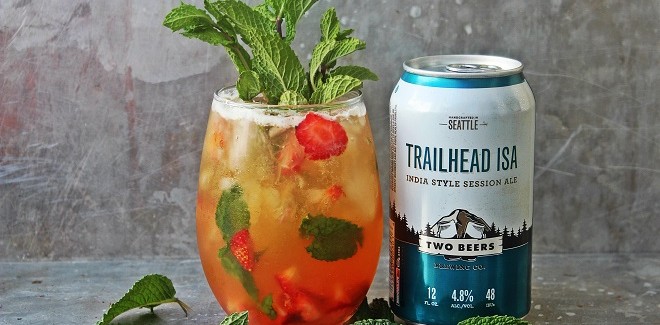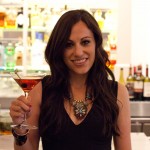 Confession: The first time I went to a horse race I never saw a horse. I was there for the party and was hanging out in bluegrass fields mixing cocktails. Which brings me to the event of the year happening this weekend, The Kentucky Derby.
Bourbon will be flowing, southern food will be frying and seersucker will be dancing. The royal cocktail of the weekend is the mint julep, which is laced with bourbon, mint, and simple syrup (water and sugar). What could be better than this southern tradition you ask? Adding craft beer to the mix.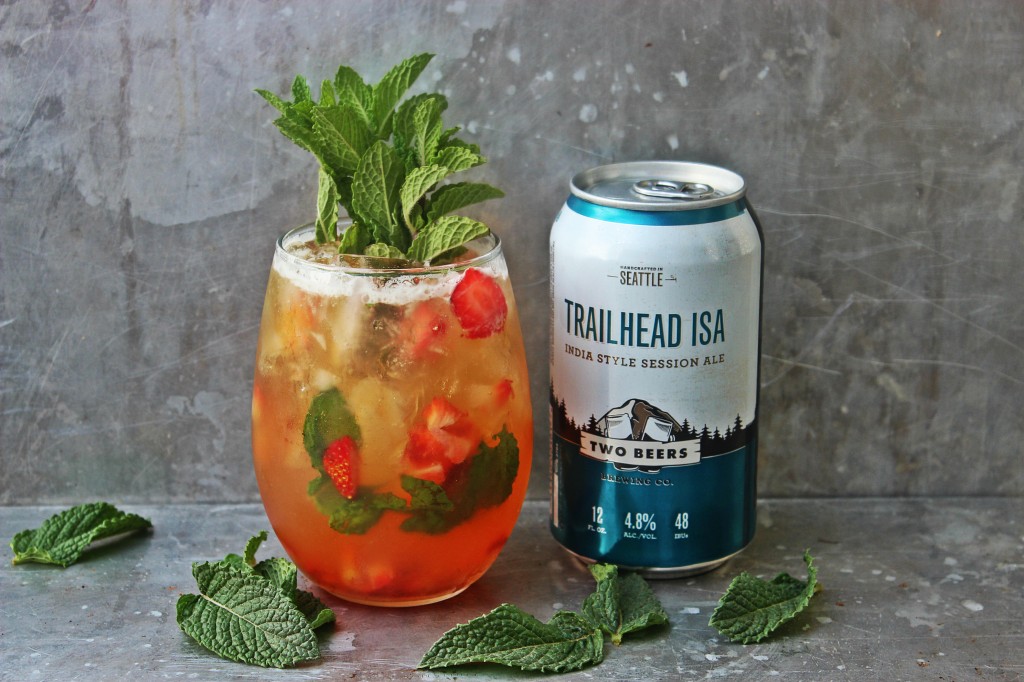 I am a huge fan of beer cocktails especially when they involve bourbon. I decided to make a beer infused mint julep with strawberries and Two Beers Trailhead India-style Session Ale. I choose Two Beers, because I really like their beer, but also because I like their philosophy even more, "Life is just a little more honest after two beers." Let's just say that life gets pretty honest after a couple of these mint juleps.
This brewery is located in my hood, Seattle, Washington and produces twelve unique beers. The Two Beers Trailhead ISA is 4.8% ABV and 48 IBU, it has a citrus aroma with a light finish. Two Beers uses Yakima Valley Columbus and Palisade dry-hop in the Trailhead which makes the beer crisp and a perfect accompaniment to the mint julep cocktail. The refreshing flavor of the beer mixes well with bourbon and enhances the flavor of the fresh strawberries and mint. This mint julep is a perfect addition to any Derby day party, because it sways from the traditional 4 ingredient cocktail and makes it more interesting. Try mixing this mint julep up on Saturday even if you don't see a horse. Sooner or later you might even end up with a southern accent. The recipe is highlighted below: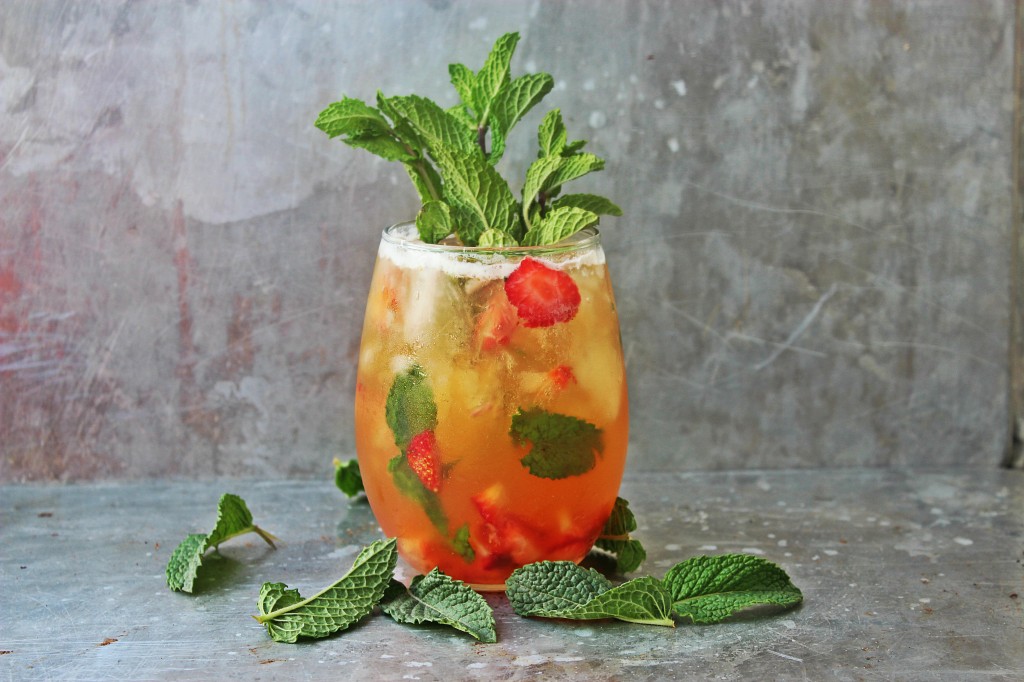 Recipe: Beer Infused Mint Julep with Strawberries
Ingredients
1.5 ounces of bourbon
2 strawberries, sliced
1 tablespoon of agave nectar
5 mint leaves
1 cup of ice
1 can of Two Beers Trailhead ISA (you will probably use about ½ cup depending on serving glass)
Garnish: mint leaves
Instructions
In a serving glass muddle sliced strawberries, mint leaves and agave nectar
Add ice and bourbon to muddled mixture
Top off serving glass with Two Beers Trailhead ISA beer
Stir mixture and garnish with mint
Yields: 1 serving
Cheers!
Natalie Migliarini is the author of Beautiful Booze. Read more about tasty and delicious beverages here, or follow her on Facebook, Twitter & Instagram.
---