One Comment
EVENT RECAP | Terrapin Beer Co. 13th Anniversary Carnival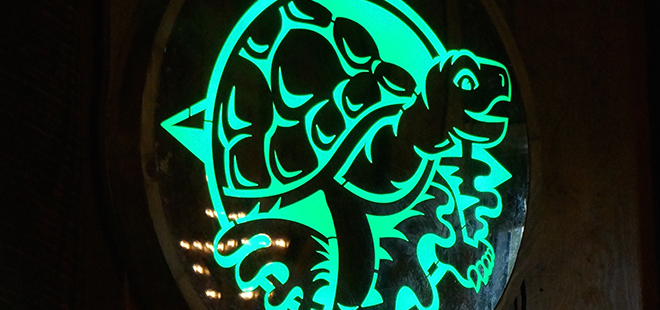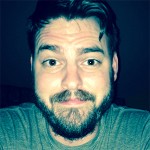 Terrapin Beer Company hosts two big festivals every year. Their Anniversary Carnival is held in April and the Hop Harvest Festival in October. Their latest Anniversary Carnival was April 11th and celebrated 13 years of great Terrapin beer. The carnival commemorates the premiere first public offering of Terrapin Beer Co.'s first brew, Rye Pale ale in April of 2002 at the Classic City Brew Fest. Terrapin holds their celebration the day before to make it available for employees and fans to attend the brewery's proper anniversary the next day at the Classic City Brew Fest.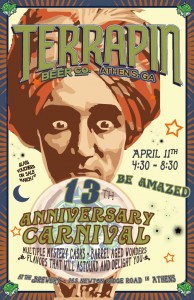 This is a BIG event for the teenage brewery (HEY! They could be a Teenage Mutant Ninja Turtle now! Well, with the right toxic incident and some martial arts training.) Terrapin loves going all out for their Terrapin drinking fans. Spike, born Brian Bukowski and founder/brewmaster of Terrapin Brewing Co., knows all to well that a craft brewery owes all that they are to the dedicated fans that drink and evangelize about the beer a brewery creates. So, every year, they take great time in planning and developing this grand gesture of gratitude for their turtle-loving beer drinkers.
Terrapin begins planning for their birthday bash only weeks after their Hop Harvest Festival. That gives them 3-4 months of time to prepare the multitude of specialty cask ales, coordinate with vendors and give life to the April festival. Planning includes coordinating with local artists for marketing designs and setting up special booths inside the carnival. The venue is always the same. They set up the carnival on the brewery's grounds and open up the building for free tours, access to more taps inside and the gift shop. The theme changes every year. This iteration was based on the television show "Supernatural." All the names of the brews were named after characters or concepts from the television show. General admission gets you a commemorative glass and a bracelet with a set number of tastings. This year's glass was a hand painted snifter. This is on of the best deals on a festival that I have ever experienced! Be sure to get there early because the line to get in grows quickly.
This year, the Atlanta based band Gurufish provided some exhilarating entertainment while guests indulged in the abundance of brews. There were a lot of them! Right away, empty glasses are filled at the cabana hut just 10 yards from the entrance. The hut houses about 16 taps of the brewery's year round and seasonal beers (Rye Pale Ale, Hopsecutioner IPA, Golden Ale, Recreation Ale, Hi-5 IPA, Mosiac, Wake'n'Bake, Hop Selection, Midnight Monk, & Liquid Bliss.) If you are looking for something more indulgent, there is another station nearby with 8 barrel aged brews. Stop for a quick fill to entertain your taste buds while venturing across the grounds to the jewel of the carnival, 13 wooden casks of small batched brews created especially for the event. The cask tent hosts a diverse collection of ales with limitless possibilities, but very limited quantities. My recommendation, skip everything and head straight for the casks! There is a real possibility that the casks will run out.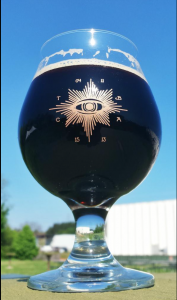 This years cask ales included:
1. Dad's Journal: Liquid Bliss base with bacon
2. Demon's Blend: Hopsecutioner IPA base with habanero peppers, hibiscus and cactus pear
3. Winchester Brau: Rye Pale Ale base with Exp. Hop 0629
4. Crowley: Hopsecutioner IPA base w/ raspberries, jalapenos, cinnamon sticks & bitter orange peel
5. Doors & Windows: Naked Bliss base with salt
6. Castiel: Golden Ale base with clementine, pineapple, tart cherries and coconut
7. Crossroads Blend: Barrel Aged Rye Pale Ale base and Barley Rye
8. Yellow Eyes: Golden Ale base with saffron, crystalized ginger and honey
9. The Dean: Naked Bliss base with Victoria Secret hops
10. The Trickster: Golden Ale base with yellow, green and blue Sour Patch Kids
11. Baby: Naked Bliss base with cinnamon, coffee and vanilla
12. The French Mistake: Golden Ale base with lavender, orange blossom, honey and vanilla
13. Demon Trap: Hopsecutioner IPA base with smoked almonds, cherry syrup and jalapenos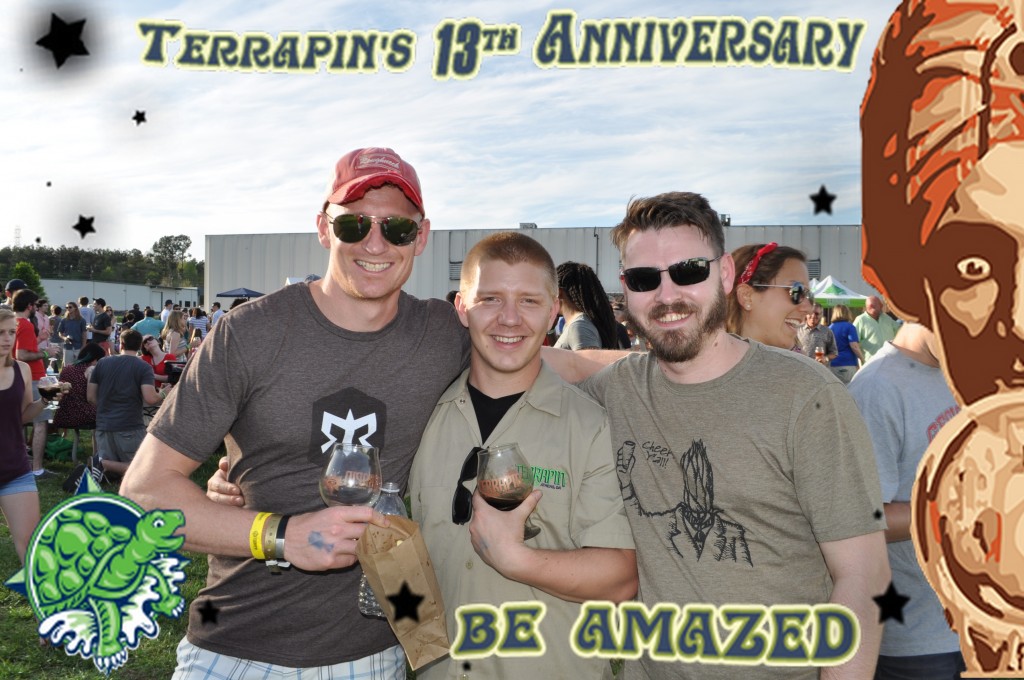 In between sips, guests checked out the commemorative screen printed posters and other products by Double Dutch Press, the amazing Kim Deakins from Pain & Wonder (Athens based tattoo artist) and got a memorable photo taken and transformed into a souvenir magnet provided by Mag-nificent Photo Magnets. After a quick refill of the "sample" glass, fans move on to participate in the many carnival games provided. Terrapin employees took turns sitting in the beer filled dunk tank while fans lovingly threw softballs at the trigger. No craft brewery in the south is complete without a few games of bean-bag-toss, or corn hole as it's locally known. Another popular game was the shooting gallery where fans tested their aim shooting at cans of Recreation ale and Hi-5 IPA.
The Anniversary Carnival is not just about Terrapin Beer Co. and their fans. Every year, the brewery donates part of the proceeds to a non-profit organization called Community Connection of Northeast Georgia. This is a local organization that works to connect eager volunteers and non-profits with projects or individuals in need of assistance. They've got a great page that makes it easy to get involved, check it out at the link above. Terrapin donates $5.00 from every Anniversary Carnival glass sold. This year's carnival raised over $6,000.00 for the organization, according to the brewery's news post.