No Comments
Event Recap | The 2015 American Beer Classic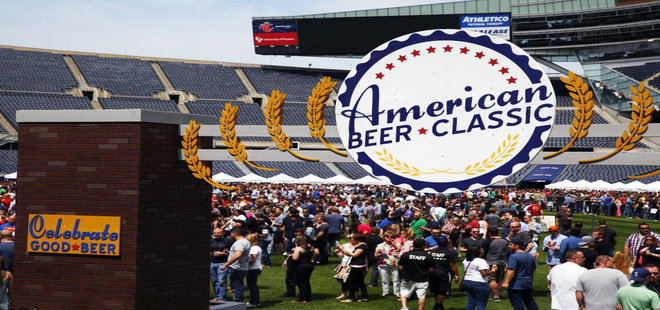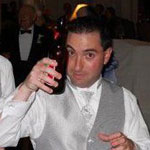 Cold temperatures and the occasional mist didn't deter thousands of beer fans from flocking to Soldier Field to take part in the 3rd annual American Beer Classic this past Saturday.
Fifty breweries from around the country were on hand for the festival that gave festival-goers over 100 different beers to try. Major breweries like Samual Adams and Blue Moon were on hand but there were small ones as well.
Chicago-based Around The Bend was added just days before the festival started. The brewery is very new and the American Beer Classic was the first time they were pouring at any beer festival. The brewery was added so last minute, they didn't have the normal sign for their booth and had to bring their own.
Those in attendance were able to vote for two different awards, Most Valuable Brewery and Most Valuable Brew. Brickstone Brewery was unable to repeat as the 2015 MVB was given to Maplewood Brewery & Distillery. You might know them better as Mercenary Brewery & Distillery but they had to change their name recently due to some legal issues. Most Valuable Brew went to No S'More Imperial Stout from Cahoots Brewing.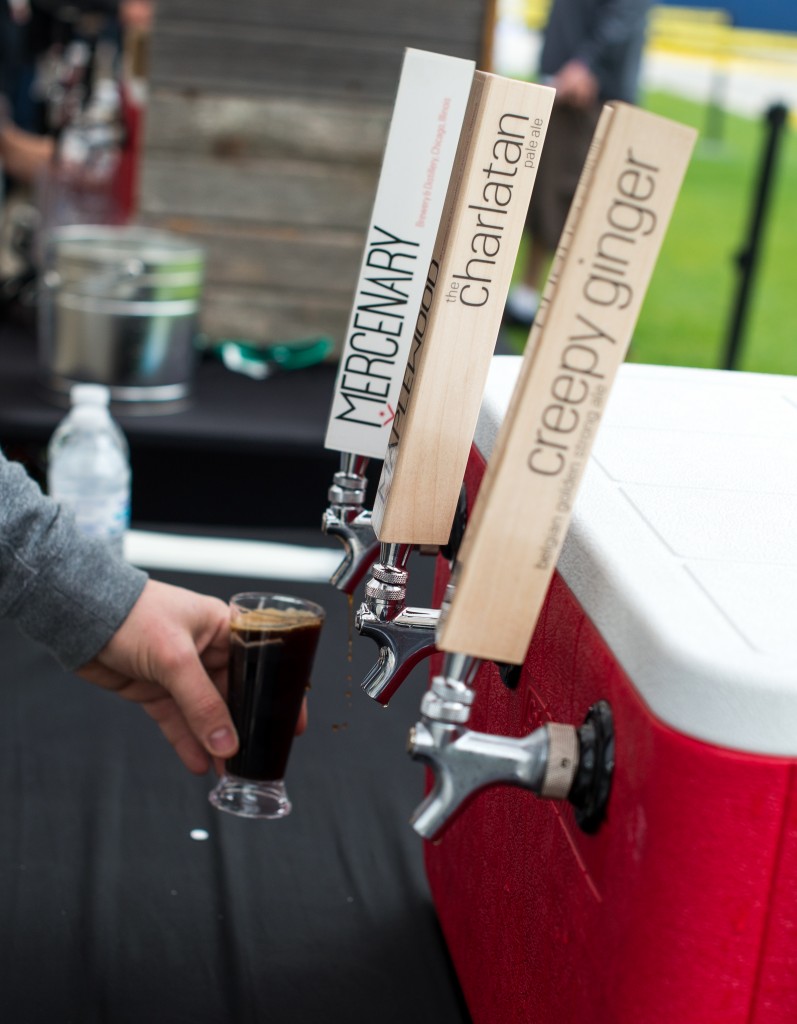 Our Favorites
Illusive Traveler Grapefruit Ale & Curious Traveler Shandy – Traveler Beer Co.
Traveler Beer Co. is known for their shandies and the two being sampled at the festival were top notch. The Illusive Traveler didn't overpower you with the grapefruit flavor and was very refreshing. The Curious Traveler Shandy, a mainstay for the brewery is always a fan favorite. The mixture of fruit flavors into the beer makes them the perfect for any summer day. On this day the temperature barely reached 50 degrees and we still loved them.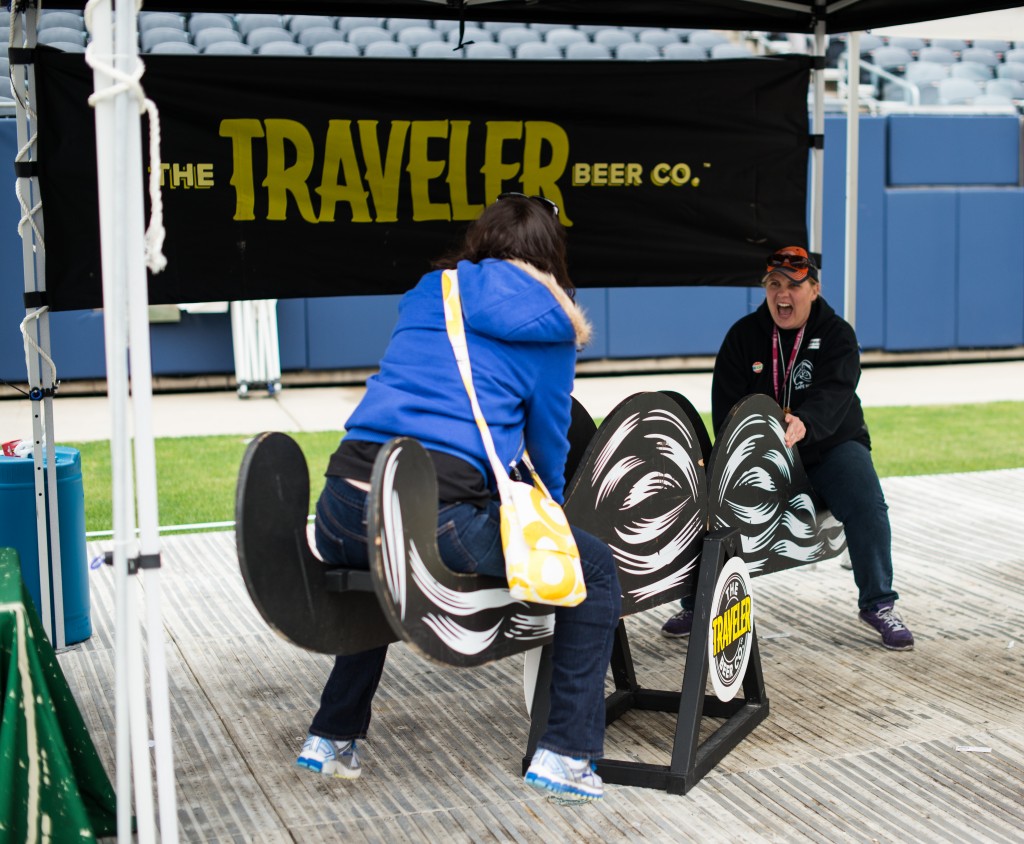 Citra Single Hop IPA – Hermitage Brewing Company
The name pretty much says it all for this beer. The citra hops are very pronounced right from the time you smell the beer. It's very crisp and even with an IBU of 65 you don't feel bogged down by the hops. For myself and our photographer Eric Dirksen, this was one of the best IPAs we tasted all day.
Breaking 80 – Bucket List Brewing Company
By far the most interesting beer we tried all day. Breaking 80 is Bucket List's standard American Pale Ale. At the last two festivals I've been to, they've been infusing it with pineapple at the festival. At the American Beer Classic they infused it with pineapple and jalapeno. The addition of the jalapeno gave it quite the kick but didn't overpower it. It was a unique combination but it worked. On Twitter, Bucket List said they were thinking about brewing Breaking 80 with the jalapeno for a full batch – watch out for it!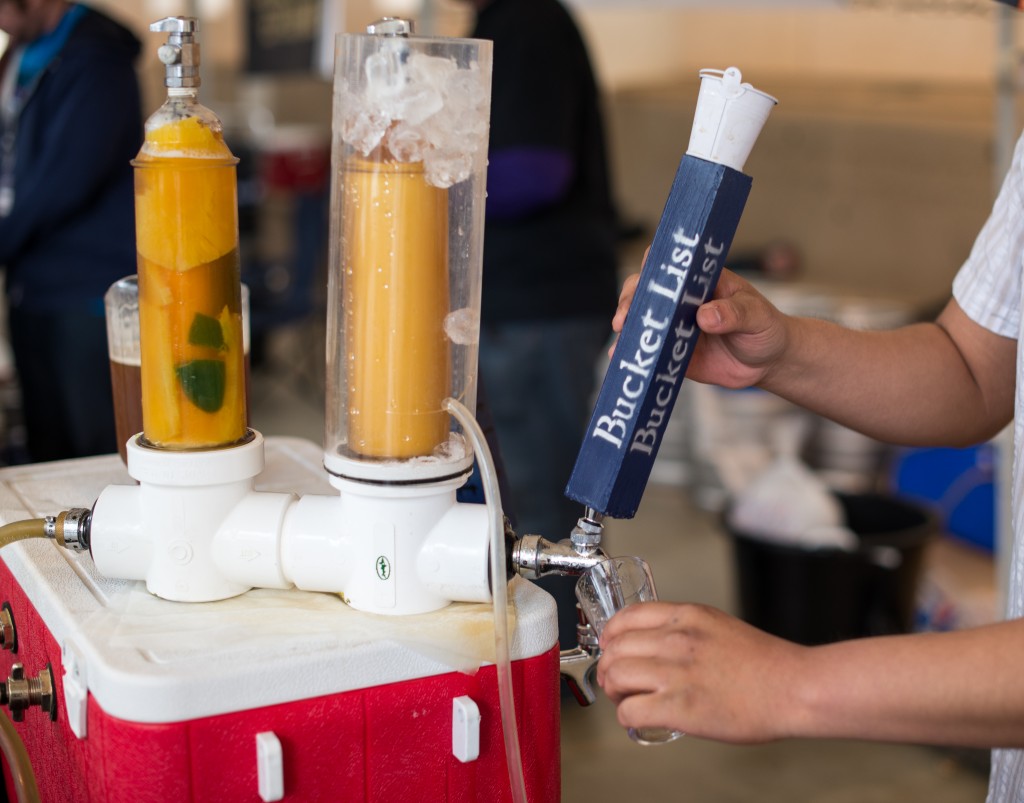 Chocolate Peanut Butter Porter – Horny Goat
As Eric and I walked around the festival these two girls told us we had to smell their beer. Not thinking about the abrupt request to smell their beer we sniffed this dark thick beer and it smelled exactly like Reese's Peanut Butter Cups. We immediately got our own sample and true to the smell, it tasted just like the candy we've all grown to love. I don't see many people being able to have more than one of these as they were very sweet, but definitely a great tasting porter.
The Pandas Roar – Slapshot Brewery
Call me bias for liking a brewery with hockey stick handles for taps, but their beer is pretty good too. Pandas Roar is brewed with lime and mint giving it a unique flavor for a pale ale. The lime and mint are subtle and most pronounced at the end. The small southside of Chicago brewery has been around for just about three years and focuses on brewing small batches of session beers.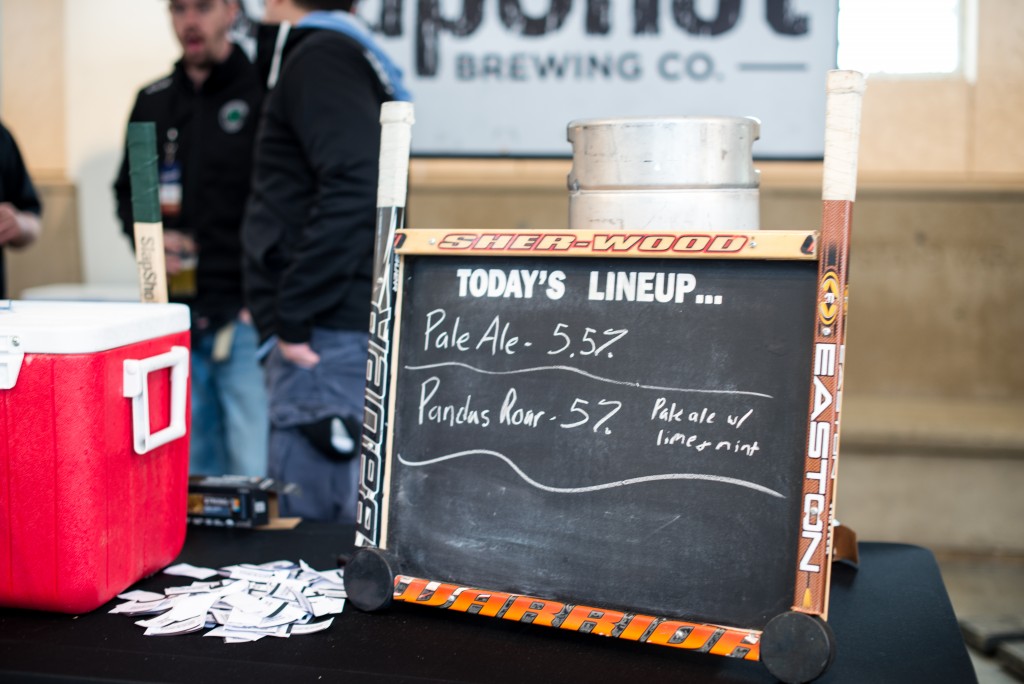 Some more photos from the American Beer Classic. All photos were taken by Eric Dirksen.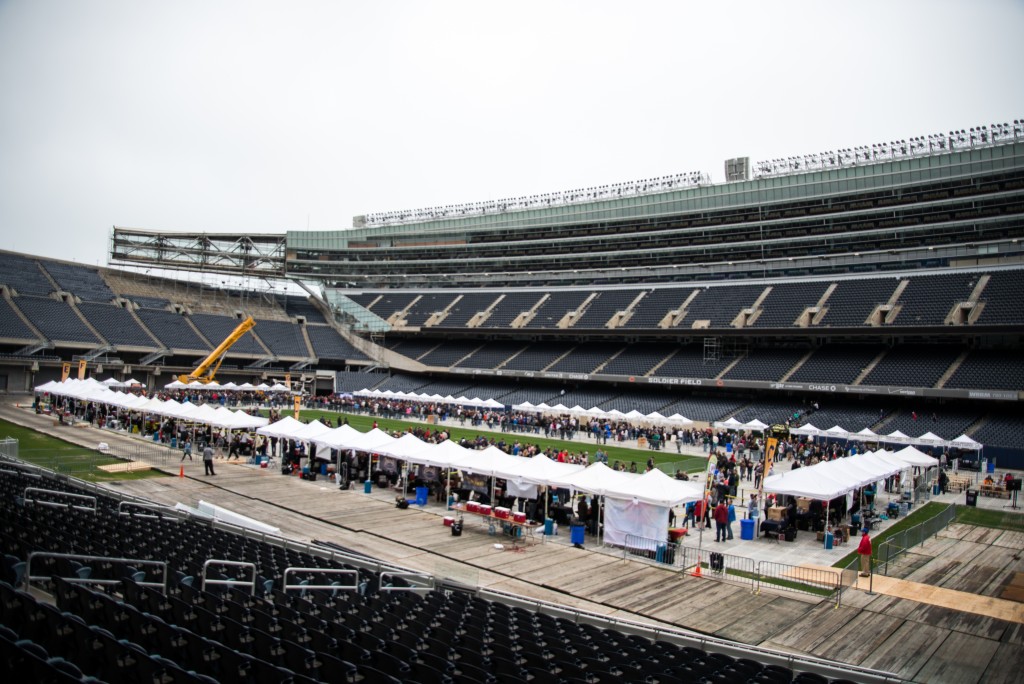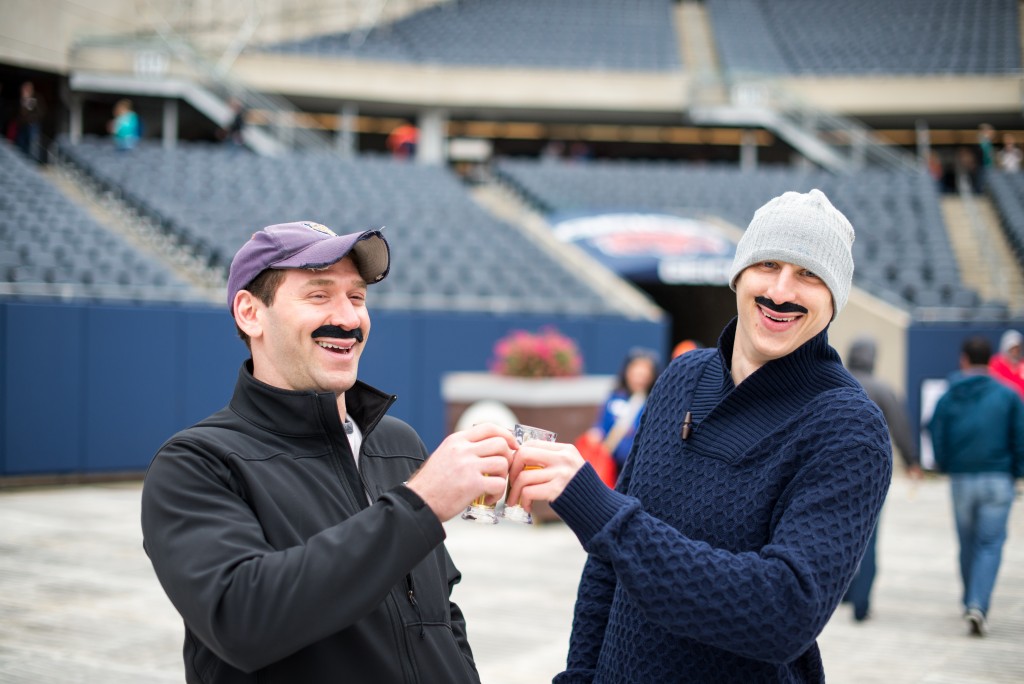 Follow Mike Zoller on Twitter/Untappd: @mikezoller and Instagram: @chicagobeer