No Comments
Brewery Showcase | Spangalang Brewery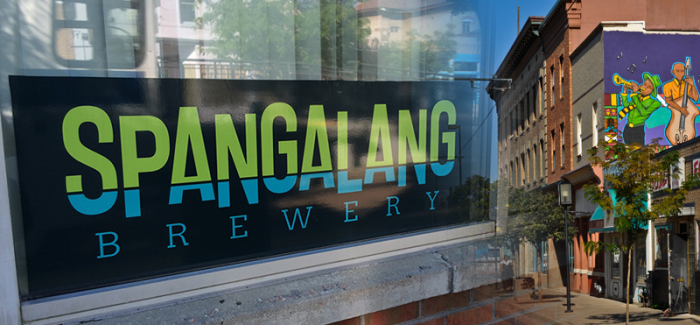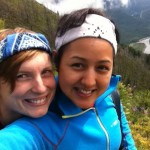 Hours of Operation:
M-T: 12 – 8 p.m.
W-S: 12 – 10 p.m.
S: 12 – 8 p.m.
Five Points is proudly one of Denver's oldest neighborhoods, located just blocks northeast of its downtown high-rises. The entire area is a large, sort of chicken-shaped chunk of mostly neighborhood housing that dates back as far as 1860. Five Points was first home to early Denver aristocracy, then later became more diverse (many black people moved there because home sale laws wouldn't allow them elsewhere) while a rich jazz culture blossomed in the early 1900s. The 50 plus bars on Welton Street hosted jazz legends like Billie Holiday, Nat King Cole, Miles Davis and Duke Ellington (to name a few). After the jazz wave died down, the neighborhood vibe shifted. While many businesses and more affluent residents moved away, the jazz culture lived on through art and music still prevalent amidst the old streets and historic buildings.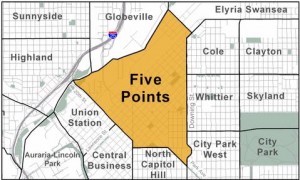 Five Points got its name from a main intersection where the convergence of 4 main streets form 5 vertices; if the description is confusing, let us assure you it's 10 times more perplexing to the poor soul maneuvering their car through it for the first time. But here, adjacent to this tangle of an intersection, a new brewery has recently made its home. Spangalang Brewery, a newcomer in April 2015, is tucked neatly into the Five Points Plaza building and has done an impressive job turning an old DMV location into a taproom. Spangalang's appearance coincides with the arrival of several other trendy, local shops and eateries. The neighborhood is undoubtedly shifting once again, and Spangalang is on a mission to create something new while simultaneously holding onto the rich history of the neighborhood.
Spangalang Brewery consists of Taylor Rees, Austin Wiley and Darren Boyd, who all herald from the legendary Great Divide Brewery in Denver (located only about a mile away). Taylor started as a bottler at Great Divide in 2004 and was head brewer for his final four years there while Austin ran the pilot system, working to create new brews such as Orabelle before also transitioning to the head brewer position at Denver Beer Company for a year. Darren's accumulated skills added business and financial knowledge to the mix. It wasn't that the three brewers were unhappy at Great Divide, they were just ready to find their own space in the Denver scene and envisioned a smaller-scale operation with more of a neighborhood feel. After a lot of groundwork and financing decisions they were excited to find and purchase the Five Points location, a building from the 1980s with up-to-date utilities already intact. Soon after, they chose to name their brewery after a jazz drumming term due to the history of the neighborhood and a shared affinity for jazz. The name is easy to remember, and its uniqueness helps stave off the dreaded trademark issues so many breweries face these days. Spangalang looked to neighborhood breweries like Strange and TRVE as role models and ended up opening with a 10 barrel brewing system. They express a lot of gratitude for their time at Great Divide which taught them important lessons in consistency, the ins and outs of a commercial system, and meticulous attention to detail and sanitization.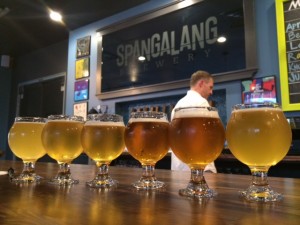 The guys at Spangalang thus far have featured many Belgian beers in their lineup, intermixed with some very memorable and dynamic IPAs. When we first sampled their beers on their opening day we were very impressed by their Dubbel with cherries, their imperial stout aged in red wine barrels and belgian table beer. Recent offerings have included "Apricot Fever," a killer apricot cardamom kettle sour beer, "Beatrice," a refreshing French saison, and "Rainbro," a super hoppy pale ale. Aside from the regulars, the brewery plans to continue experiments with sours and brett sour beers; the guys currently have a brett saison and kettle-soured brett beer on the way. When we expressed interest in these, Taylor ran to the back of the brewhouse to procure early samples for us to try. Though room-temperature and flat, we tasted an underlying vast range of full-bodied, funky and intriguing flavors. We're super excited to see how these beers develop once they're released in the coming months. Spangalang is also planning to brew some lagers down the road and also has a pilsner and marzen-style beer in the works.
It was so lovely to sit down and talk with the brewers of Spanglang; they were so friendly and upfront about their recipes and the ins and outs of their brewery. Their beer love just shines through when you engage them in conversation, and to us, there's nothing better about the brewing community than meeting the brewers and sharing a pint and mutual love for beer. Spangalang's diverse and eclectic tap line up ensures a delicious pint for any beer fan.
Being a beer-loving Denverite is usually a pretty awesome life that we feel a lot of gratitude for. It can simultaneously feel a bit overwhelming trying to keep track of the number of breweries swinging their freshly-painted garage doors open to the public for the first time. This isn't a conundrum in just Denver, but a difficulty craft beer drinkers face nationwide. What better way to distinguish a brewery in your mind than learning the story of the people behind the brew tanks? The brewers at Spangalang have legit credentials and have decisively, carefully chosen to veer slightly off course, creating a space of their own in Five Points where the whole community can feel welcome and invested. Spangalang as a whole brings a unique story to Denver and specifically Five Points; one that will become tightly interwoven with an already-existing story as deep and rich as a barrel-aged imperial stout.
---