No Comments
Finkel & Garf Brewing Company | Dry Hopped Amber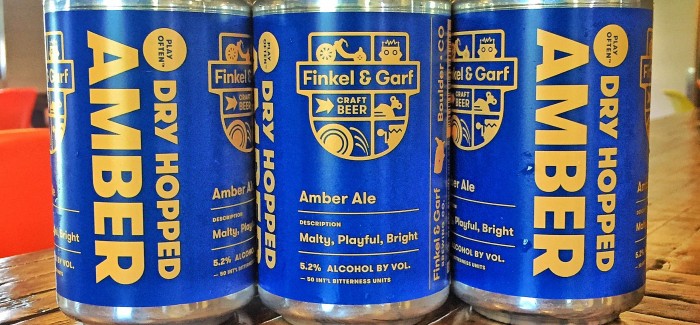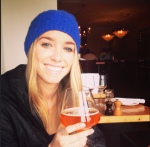 Average Reading Time: 2 minutes
IBU: 50
ABV: 5.2%
When you think of a Colorado amber, Fat Tire is normally the beer that comes to mind. However, since opening in 2014 Gunbarrel-based brewery, Finkel & Garf, has sought to modernize beer flavors for today's craft drinkers, whose palates are changing. One of the brewery's owners, Dan Garfinkel, says with each of their beers, their goal is to take a style and try to make it a little different. Well, that is exactly what Finkel & Garf did with their new Dry Hopped Amber.
Coming in at 5.2% ABV, Finkel & Garf has taken the amber style and elevated it to another level by adding Chinook hops. This type of hop is known for its pine, spice and subtle notes of citrusy grapefruit. Notably, the Chinook hop is not used in Finkel & Garf's IPA (which instead uses Warrior, Cascade, Centennial and Amarillo hops). I appreciate their thoughtfulness in choosing a different hop for this new amber offering, so as to set the beer apart by not running the risk of tasting too similar to their IPA. The dry hopping process itself allows a beer to retain as much hop aroma and flavor as possible, as the hops are added at the end of the brewing process, as opposed to the beginning.
This hoppy amber is the perfect summer beer: light, refreshing, bright and most of all, smooth. The hop notes add another dimension to the amber malts that I, personally, find a little too one-note in a typical amber. Moreover, I, like a lot of today's beer drinkers, have an insatiable appetite for hops (hoppy Belgians, hopped up sours, the list goes on). That is why this new beer is so in line with Finkel & Garf's mission to make modern beer that stays in touch. Moreover, this style of beer does not taste like a session IPA, as the flavor is more balanced and complex with presence of the malty amber backbone.
When I asked Garf what he thought his beer would go well with, he said a summer barbeque and good friends. I could not agree more. This easy-drinking brew perfectly complements a sunny Colorado day. Did I mention Finkel & Garf exclusively distributes their beer in cans?! Crack one open while hanging outside during a kickball game or tailgating for a Red Rocks show. I enjoyed mine cooling down after a Boulder Indoor Soccer game.
Overall, even the guys over at Finkel & Garf acknowledge that there are a lot of great ambers on the market these days. However, their newest edition, which redefines a sometimes overlooked style, is sure to be a hit with the craft beer crowd this summer.