No Comments
3 People Who Really Need a Beer This Week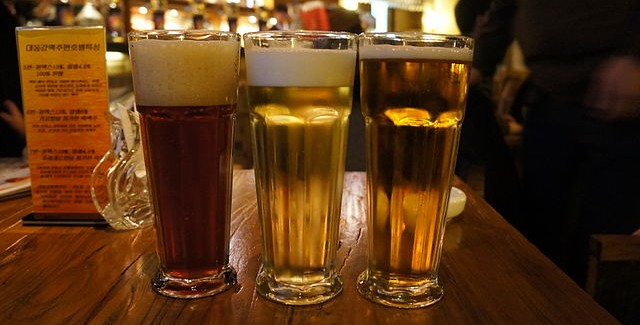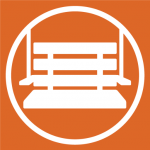 There's another comic book movie coming out today.
'Fatigue' doesn't adequately describe my feelings now that we've reached Ant-Man, the twelfth movie to come out of the Marvel Cinematic Universe in seven years. It's more like being a lapsed Catholic with a devout family—twice a year you have to attend and pay tithes to the Church of Greater Disney Properties lest you attract the derision and judgement of your peers. I like Paul Rudd and I like fun summer movies, but I'll probably just watch Wet Hot American Summer instead thank you very much.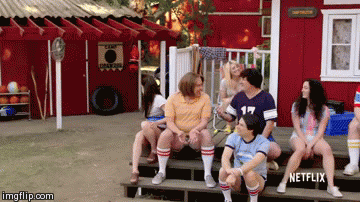 Speaking of conversations never meant to be heard in the halls of Comic-Con, I think a few people need a beer this week:
Jesse Eisenberg – Not a fan of the Comic-Con experience
Heath Ledger locked himself in a hotel room for a month to develop his now-iconic Joker, but DC's new Lex Luthor decided to build his villainy by breaking the fourth wall (his agent can only hope). Interviews with Eisenberg have often painted him as a twitchy ball of obsessive-compulsive quirks and, at times, an uncomfortably forward smart guy. But, following his journey into the cacophony of promoting one of the biggest films at Comic-Con 2015—Batman v. Superman: Dawn of Justice; Long, Dark Night of Overseriousness—Eisenberg slipped into the realm of tactless frustration.
After once calling the prospect of being on a Comic-Con panel 'terrifying,' he compared the act of standing in front of a room of screaming fans to experiencing "some kind of genocide". You know, like the one Superman's crazy eyes brought about in Man of Steel.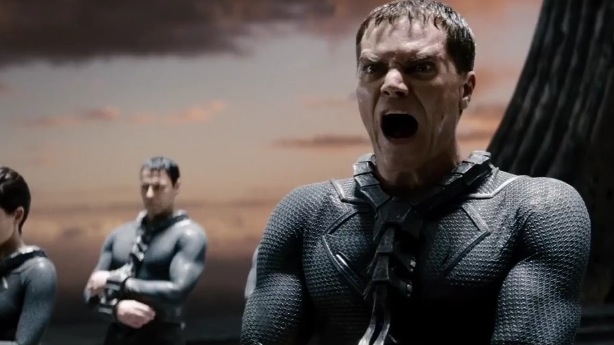 It's obviously the wrong thing to say and an awfully dumb things to say, at that. But, for an actor who obviously has some social anxiety about loud crowds, one could understand if he was spouting off a bit too candidly after going through the worst part of his job. I've certainly said some stupidly exaggerated things when venting about work stress—like the time I prayed out loud for an asteroid to hit RadioShack's regional training office as an 18 year-old—but at least I didn't compare thousands of people who love what I do for a living to the victims of Pol Pot's regime.
For Mr. Eisenberg, I recommend holding onto a bottle of one of Green Flash's IPAs and taking a nice, long pull to think about whether or not he should answer a question with an analogy to September 11.
Ellen Pao – Erstwhile Reddit CEO
When you hear Reddit mentioned, what do you think? I always drift back to a time when I visited the site some 10 or 20 times a day and still thought animated videos on eBaum's World were funny. Then I laugh at my younger self and say, "Self, why did you ever think trying to gain fake points for being sanctimoniously clever was ever a good use of your time?" After that, I go back to trying to gain page views for being long-winded and occasionally witty, so I've obviously moved on.
That's the cardinal virtue of Reddit right there—cleverness. To quote one of that site's patron saints: "How's that working out for you?"
Fight Club is a perfect analogue for Reddit when you get down to it—the film is a satirically virile thinkpiece which a few too many people who are into it completely misinterpret, just as Reddit is an internet community whose primary rule of "freedom of speech is paramount" is skewed by many of its members into "freedom of speech above all else, including creating a safe and civil online environment for anyone who isn't a thin, white male".
Late last week, Ellen Pao concluded what was likely the worst month of her life by being fired resigning as Chief Executive of the Internet's favorite place for learning about how feminists are being used by President Obama to neuter men. Pao was the subject of a deluge of hateful, disgusting missives and images, enduring slurs and threats that drowned out the legitimate question of whether Reddit's executives were only taking a half-measure against harassment. Ellen Pao deserves so much more than a beer—no one should have to encounter that level of hatred online or anywhere else—she deserves apologies, restitution of her reputation, and some schadenfreude at the expense of those who actively spewed hate at her, at the very least.
Joc Pederson – Home Run Derby runner-up/Victim of destiny
After someone who didn't think before he spoke and someone who was tormented by those who don't think about what they type, it's nice to have a less aggrieved recipient for this last beer.
For the first time in a long while, baseball's mid-season Home Run Derby was a memorable event. Joc Pederson, a 23 year-old Los Angeles Dodgers rookie was lighting up the Cincinnati night, blasting 39 homers over the three rounds of slugging that totaled 3.15 miles worth of cumulative distance (including the longest of the night at 487 feet). He capped off his performance his a 14 home run barrage in the final round, seemingly insurmountable for his last opponent, Todd Frazier.
Then this happened:
For the third time, the host city's own representative rallied late in his four minutes, creating a raucous and magical environment in Great American Ballpark. Poor Joc—who not only surpassed all other Dodgers' combined Home Run Derby totals, but did so in the first round—was rudely shoved aside by destiny, as Frazier hit nine homers in the last two minutes to tie him at 14.
Kick back and enjoy yourself, Joc, we'll be seeing plenty more of this from you in the years to come.
---