No Comments
Event Preview | Bristol Freewheelin' Music Fest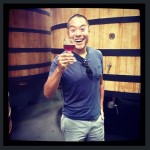 It's been a great year to be a music fan in Colorado, this year's Red Rocks lineup is back to a premiere lineup after a down year in 2014, UMS was UMS, Nathaniel Rateliff and the Night Sweats are about to become the next big thing, the lineup for Riot Fest was through the roof, Mumford and Sons brought their Gentlemen of the Road Stopover to Salida, and Bristol Brewing along with Illegal Pete's Greater Than Artist Collective quietly put together one of the more impressive festival lineups of the year.
If you haven't been down to Bristol Brewing yet, it's an experience own its own. The brewery is housed in a repurposed school. Think The Source in Denver but less cold and industrial and more like a school from the 60's/70's. The principal's office has been converted in a cocktail bar, the kitchen now houses a restaurant, the gym is a concert venue and Bristol Brewing has an entire wing.
That inventiveness and gutsiness continues to translate in an all-star lineup of local and national musicians along with home-grown star in the making, comedian, Adam Cayton Holland. The lineup packs a powerful one two punch at the top of the bill with Charles Bradley and Phosphorescent, two artists music nerds have been drooling over the past two years. Paper Bird is also primed for stardom once their next record is released, Joe Pug is a classic folk, Americana journeyman, and the local scene is well represented with rising talent in Porlolo, Chimney Choir, Ian Cooke, Patrick Dethlefs, and Eros and Eschaton. We've got the lineup for the larger acts playing and several bands will also comprise a yet to be released Indy Stage. But have a listen for yourself.
Friday Main Stage
Saturday Main Stage
---