No Comments
Pop Culture Week in Review: December 27 – January 2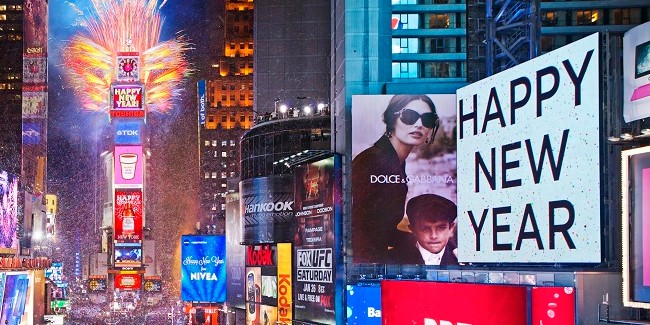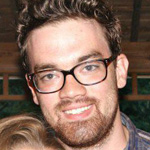 Let me be the first to say: welcome to 2015! As your hangover FINALLY fades away, and as you try to figure out how the heck you're supposed to get rid of a super-dead Christmas tree without leaving zillions of pine needles behind, take a moment to reflect. Not on the past year, I mean. Just the past week. It's the first pop culture week in review of 2015!
TV Still Loves Countdowns
Not only was the past week filled with "Best of" lists – I swear I wouldn't be surprised if BuzzFeed had run a "Top 2,014 Reasons That 2014 Was Bae"list – but there was once again no shortage of viewing options for New Year's Eve in Time's Square. For the 8th straight year, Anderson Cooper and Kathy Griffin hosted events on CNN. Carson Daly hosted for NBC. Ryan Seacrest hosted Dick Clark's New Year's Rockin' Eve for a tenth time. Pitbull – yes, PITBULL – hosted a New Year's show on Fox. And apparently the people who were hosting the NYE show on MTV are famous, though I have no idea who the hell they are.
For those of you who DVR-ed the Time's Square countdown on Wednesday night but fell asleep too early to finish, I'll try not to give away too much. But spoiler alert: it ends with us all in 2015.
Speaking of 2015…
Much has been made of the fact that we now live in the year during which "Back to the Future II" takes place (though let's be fair and point out that movie takes place in OCTOBER of 2015). So in case you were wondering where your hoverboard and shrinky-dink Pizza Hut pizzas are…. here's an article wherein futurists (apparently that's a thing) dissect what Back to the Future did and didn't accurately predict about life in 2015.
The Star Witness of the "Serial" Case Spoke Out
Jay Wilds, known just by his first name on the popular podcast "Serial," gave an interview to The Intercept to give his side of the story – Jay never commented on the record during the course of "Serial" despite being asked to do so.
In the interview, Jay attempts to clear his reputation because the popularity of the podcast came with the side effect of many people scrutinizing his involvement in burying a body in 1999, and some people's accusations that he in fact committed the murder. As a fan of the storytelling done on "Serial," I was interested to hear from Jay. And though I have my own reservations about taking him at his word, Jay did echo one common criticism of the show, which is that people are treating a real person's murder as entertainment 15 years later. Fans of "Serial" may be interested to read his take at The Intercept.
A Few Celebrities Are Breaking Up
Not a great week for celebrity marriages…
Tim Burton & Helena Bonham Carter are ending their relationship
Chris Rock is divorcing his wife because he was reportedly "just tired of being married" to her
Jeremy Renner's wife filed for divorce after 10 months of marriage
People joke about Hollywood marriages, and I think a lot of that is undue; there are scores of celebrities out there who have healthy relationships about which we never hear. But after a week like this, it's hard to deny that the stereotype has the ring of truth to it.
"The Interview" Pulled Decent Numbers, All Things Considered
Remember a couple weeks ago when the greatest threat to American freedom was that we weren't going to get to watch a mediocre stoner comedy with Seth Rogen and James Franco?
Well, numbers from the first few days of "The Interview" being released are in – the North Korea parody/satire/excuse for Franco & Rogen to hang out on another movie set made $15 million in on-demand rentals & purchases, and another $3 million or so in a small theatrical release. And that's just from the first four days. While the movie cost somewhere in the 40-50 million dollar range to make, those numbers are pretty good for Sony, which stood to lose a lot of money by shelving the movie indefinitely.
As for the quality of the movie, I won't review it here. Go pay the money to watch it yourself if you're curious, and support freedom. AMERICA!
You're Probably Watching a lot of "Friends" These Days
It was mentioned on PorchDrinking before when the announcement was made. But now "Friends" is officially on Netflix. Which makes "Friends" fans happy. So…. enjoy that.