One Comment
BREAKING! | DESTIHL Brewery Coming to Colorado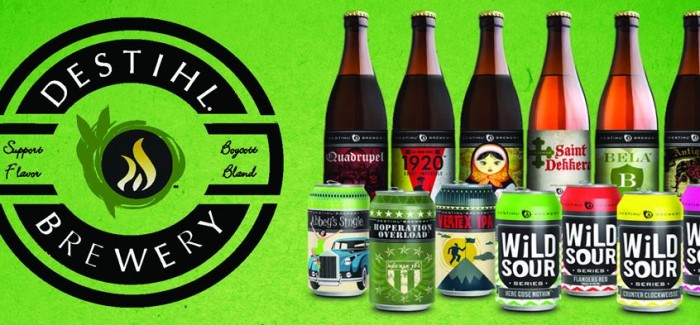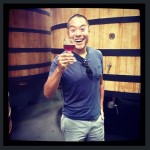 DESTIHL Brewery Coming to Colorado
Colorado has long garnered national attention for its abundance of top tier in-state breweries. However, with the recent influx of top tier breweries arriving for distribution such as Perennial, Prairie, New Holland, Ninkasi, Ballast Point, Breakside, Against the Grain, Almanac, and many others, the Centennial state is now aligned to serve as a one-stop shop to the country's best craft beer brands.
DESTIHL Brewery hopes to ride that wave later this month, when they expand their distribution to Colorado. Elite Brands will carry the Bloomington, IL based brewery's portfolio of beers including including draft kegs and 4-packs of 12-ounce cans of its Wild Sour Series, as well as Hoperation OverloadTM Double IPA, Vertex IPATM and Abbey's Single® (a Belgian-style Abbey Single Ale).
DESTIHL and Elite will also host a series of launch events mid-January to celebrate the brewery's Colorado arrival.
January 12, 2015 – Backcountry Pizza, Boulder, Colorado – 6:00pm
January 13, 2015 – Choice City, Fort Collins, Colorado – 12:00pm
January 13, 2015 – Tap n Handle, Fort Collins, Colorado – 4:00pm
January 14, 2015 – World of Beer LODO, Denver, Colorado – 5:00pm
January 15, 2015 – Mr. B's Wine & Spirits, Denver, Colorado – 4:00pm
January 15, 2015 – The Populist, Denver, Colorado – 5:00pm
DESTIHL, which began as a gastrobrewpub in 2007, has been gaining national prominence after attending GABF in 2011. We named DESTIHL one of the top breweries to look for during this year's festival, recapped the success of their newly launched "Wild Sour Series", and are excited to welcome the DESTIHL team to our home state.