No Comments
Ultimate 6er | Government Shutdown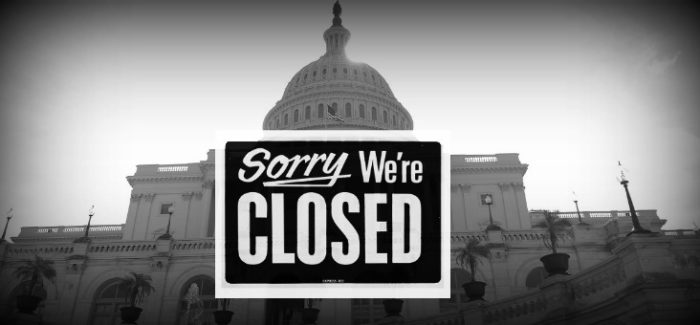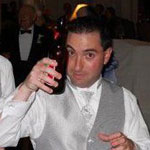 Now that the government has shutdown for the first time since October 2013, we'll have to wait and see if this one lasts longer than 17 days. Until then, there's really not a lot we can do but crack open some beer. Here are six beers you can drink during the latest government shutdown.
Let's start this Ultimate 6er on a positive note. We'll get through this shutdown as we have the previous ones. While it might be tough now, there's sunshine in the future and we'll have happier times soon enough. So think ahead, take a sip of this tropical and fruity IPA and hope that congress can get its act together and get things back up and running.
https://www.instagram.com/p/BakLsU7nPTV/?tagged=sipofsunshine
Okay, it's time to face reality. The reality is that the government shutdown and people are bitter. From our elected officials, to Americans who might actually be impacted by this shutdown, everyone is bitter. What better way to join in the bitterness than with Surly's Abrasive Ale which comes in with an IBU of 100. So let's all be bitter together, but if you have to be bitter, you might as well be drinking a delicious beer.
https://www.instagram.com/p/Ba-K-FrnBTs/?taken-by=chicagobeer
Undercover Investigation Shut-Down Ale | Lagunitas Brewing Co.
Well obviously a beer with the word shutdown in it has to make the Ultimate 6er. However, the full name of this beer has so many appropriate connections to how things have gone during the first year of the Trump presidency. There seems to be an unending number of investigations and we're just at the beginning. It's going to be a long three years people.
https://www.instagram.com/p/BdyDFNWHtCH/?taken-by=lagunitasbeer
To say things aren't chaotic would be an understatement. As I sit here watching the news about the shutdown, the live shots of congress show chaos run amuck. Everyone is walking around, talking to one group and then moving to another; it's clear they're trying to get stuff done, but nothing is getting done because… well it's chaos.
https://www.instagram.com/p/BcAnjjRD6YI/?tagged=rambrewery
Looks like the government could use a lil' help to get out of this shutdown. Who's going to be step up and help this situation? I'm not going into any political rant here but the government has shutdown and we have to blame congress for not getting any deal finalized. Whether you want to blame the Democrats or Republicans, we need some help and it will be interesting to see who helps get the government going again.
https://www.instagram.com/p/Baza3-rgodD/?tagged=mothersbrewingcompany
Okay, I said I wasn't going to get into any political rant here, but a shutdown ultimately falls on the president's shoulders (Trump said so back in 2013). I had to get this beer into this 6er; it only made sense. Spiteful made news when they released this beer back in 2016. It's only been brewed once, but it might be time to get this double IPA with key lime back into production.
https://www.instagram.com/p/BGmtpxAAuvl/?taken-by=spitefulbrewing
---