No Comments
Russian River Brewing Company | Pliny the Elder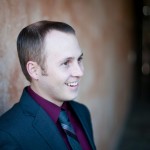 Some people might dread a visit to the in-laws over the holidays, but I did not. This could have been attributed to having fun relatives, playing tons of games and reminiscing about the year. Or it could be that one of the great beers from a fantastic brewery is just a few blocks away from the in-laws house. Let's say it is a mixture of all that because Pliny the Elder is great beer to share with the family and celebrate the holidays. Now, I am sure you have a drink that makes you think of being with friends and family for the holidays. While Pliny the Elder is available year-round, it definitely makes me think about holidays in Northern California since that is the only time I get a chance to taste it.

Although my wife's parents are predominately wine drinkers, visiting the brewpub was a rare occasion until we started pushing to go there more often on our holiday visits.
Thus, on Christmas Eve my family and I went into what must always be a very busy Russian River brewpub in the downtown area. Of course, we would have to wait to get a table. While we were waiting, we all noticed a fascinating trend occurring. Since we all were standing by the door, it seemed as if every other person who was leaving was carrying the same simple green case of Pliny the Elder! I knew I would be taking home a bottle to write this article and share with family, but I was captivated by how many people were walking out with a case of this beer. They would all be celebrating the holidays with a bottles of Pliny the Elder to share and, like me, associate this beer with the cool weather, colorful lights and good times with loved ones.
ABV: 8% | IBU: 100
https://www.instagram.com/p/BcxYxQXBHPP/?taken-by=russianriverbrewingofficial
Pliny the Elder is a delicious Double IPA! Although IPAs are not my favorite style, it is extremely hard not to appreciate this brew. The hops are present, but not overwhelming. Each sip is happily refreshing and filled with flavors that are well-balanced. Again, it is delicious.
Pliny the Elder is year-round at the Santa Rosa brewpub in draft and bottle. Additionally, all of its partnering distributors have it in bottles and some Pliny the Elder on draft is distributed locally.
So, I strongly encourage you to grab a Pliny the Elder if you have not. If you have, share some with a friend who has not had one. Lastly, I hope you had a wonderful holiday season, enjoyed the drink that makes you feel most at home and happy to be with the people you love.
Here's to a great 2018!
Sonoma Pride Fundraiser

On a final note, one of Russian River's beers on tap is Sonoma Pride. All proceed from this beer raise money for fire relief for the first set of California fires which took place in October 2017. I had a pint of the Sonoma Pride when I was at the brewpub in December and it is light, flavorful, and a great drink for a great cause.
For more information visit www.sonomapride.com.
Featured Image Credit: Justin Sullivan/Getty Images
---