No Comments
Event Preview | CSA Tap Takeover & Oktoberfest at First Draft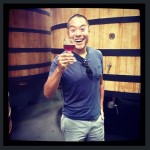 Location: 1309 26th Street, Denver, CO
Date: Thursday, September 24, 2015
Two weeks ago we announced that Bells Brewery would be taking Colorado by storm for a brief GABF stint through Crooked Stave Artisans' (CSA) distributorship. We're now starting to see a little more of what to expect from the CSA family, which has become notorious for bringing in top quality out-of-state beer brands for a temporary run during the weeks surrounding GABF.
Today our friends at First Draft announced their lineup for a CSA Tap Takeover, similar to one that Hops & Pie announced on Friday. If you're not familiar, First Draft, located in the River North district of Denver houses a pour your own draft system of 40 rotating drafts. It's basically the Yogurtland (froyo) of craft beer.
Guests are armed w/ RFID cards that hold their allotted credits in fluid ounces. They use those cards to touch the display screen of the beer they'd like to try. The light above the display turns green to indicate that you're able to pour the beer and it charges you by the ounce of beer poured. For an event like CSA's tap takeover, it's the perfect way to get a small taste of a vast array of amazing beers rather than having to pay for full pours. So what exactly will be on tap?
Brewery/Beers Include:
– Bells Brewery Two Hearted & Coffee Moustache Ale
– Societe The Pupil
– Boneyard RPM & Hop Venom
– Creature Comforts Tropicala, Bibo, & Athena
– Jack's Abbey Smoke & Dagger, Red Tape Lager, Mass Rising, & Fire in the Ham
– Ecliptic Spica, Orbiter, & Canopus
– Gigantic Solid
– Fremont BA Abominable
– Almanac Citra Sour
– Perennial Suburban Beverage
And more beers to come from Crooked Stave, Jackie O's, Against the Grain, Prairie, Breakside, Crux, Magnolia, Oakshire, GreenBench, Two Roads, Evil Twin and Cascade!
It should also be noted that First Draft announced their upcoming Oktoberfest Celebration today which will take place on September 19-20. They'll feature over 30+ Oktoberfest styles from across the country. The kitchen will also be cranking out fresh baked pretzels, German sausages and more. We've got a preview of the current pour list.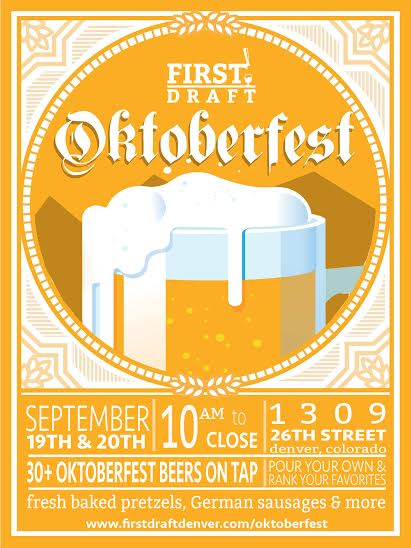 Beer List Includes:
– Odell Oktoberfest
– Sierra Nevada Oktoberfest
– Prost Marzen
– Oskar Blues Oktoberfest
– Boulder Dragenhosen
– Lagunitas DoppelAlt
– Breckenridge Autumn Ale
– AC Golden Oktoberfest
– Goose Island Oktoberfest
– Grimm Father's Daughter
– Left Hand Oktoberfest
– Victory Festbier
… and many more!
---