4 Comments
Opening in a Pandemic | Here Today Brewery & Kitchen Eyes Spring 2021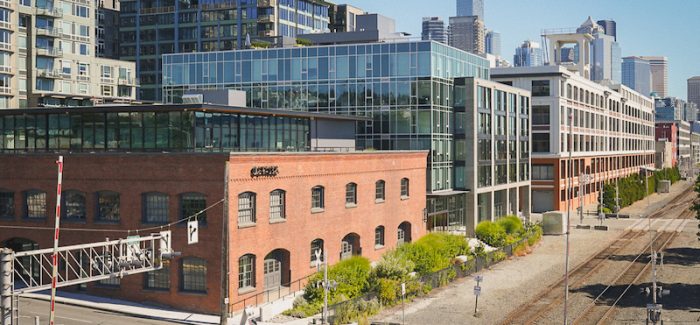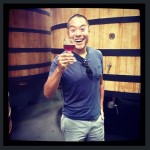 Over the past eight months, we've heard many stories of creativity, resilience and perseverance throughout the on-going pandemic. For many in the beer industry, this period has called for the necessity to adapt in order to survive. But for those ambitious entrepreneurs who had just barely begun working toward their dreams of launching a brewery, these past few months have been just as trying in different ways.
Industry veterans Chris Elford, Dave Riddile and Mario Cortes are no strangers to the headwinds that can unexpectedly impact the service industry and they have announced plans for the upcoming launch of Here Today Brewery & Kitchen in Seattle. Elford, who also owns No Anchor, a two-time James Beard-nominated beer bar, and co-owns Navy Strength and Vinnie's with partner Anu Apte-Elford, had already tapped Dave Riddile, who previously worked at The Collective Brewing Project in Fort Worth, to serve as general manager for No Anchor Bar when the two decided to partner in opening a brewery nearby overlooking the waterfront at 10 Clay Street.
Initially, the hope was to open Here Today in the fall of 2020, which has since been pushed to spring 2021. But with their other bars forced to shut down temporarily at the onset of the pandemic, Riddile and Elford pivoted their attention on preparing those bars for re-opening. However, that hiatus also gave the two an opportunity to tweak their original business plan.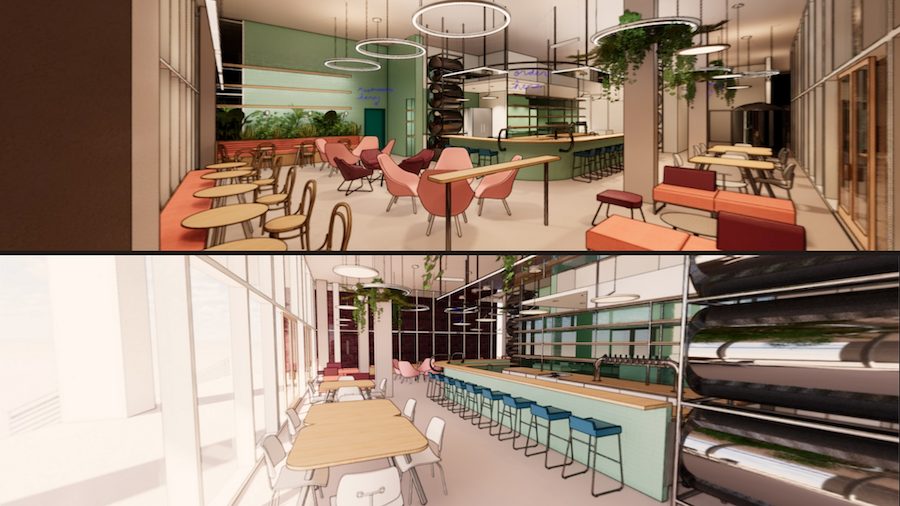 The two initially turned to Averie Swanson, who gained industry acclaim and recognition for her work in mixed culture sours and wild ales while serving as Head Brewer at Jester King, to run their brewing program. However, Averie recently also launched her own solo brewing project in Chicago called Keeping Together, while simultaneously consulting with Half Acre Brewing on building their sour, wild and farmhouse program. Swanson eventually decided to focus her attention on the two Chicago-based projects.
Since then, Elford and Riddile have found their final partner in Mario Cortes, who most recently served as head brewer at Woods Beer & Wine in San Francisco but also gained brewing experience previously at Harpoon and Karbach Brewing. Cortes's brewing philosophy aligned with the team's desire to brew a wide array of styles ranging from a lighter, more nuanced Japanese Rice Lager to a Hoppy Wheat with pandan leaves, paying homage to the tropical motif at Navy Strength as well as West Coast-style IPAs predecessors in the Pacific Northwest that have grown to prominence. 
"A lot of breweries either identify as a more creative or more technical in terms of brewing and I think we have a mix of both," Riddile said.
Having spent significant time in the Texas craft beer scene, Cortes and Riddile have even discussed brewing a Grodziskie in honor of one of the country's most renowned producers of the historic Smoked Lager, Live Oak Brewing.
And while initially the plan for Here Today was to focus almost wholly on selling beer in-house over the counter with crowler to-go options, in light of the current landscape, Riddile noted that the team has created contingencies in place to partner with a larger brewery to help with packaging beer if needed and to also distribution to 15-20 local accounts.
While Here Today continues to build toward their upcoming spring 2021 target date, they've also begun seeking investors through WeFunder, a crowdfunding platform.
---