No Comments
2015 GABF Theme Route | Hoppy Beers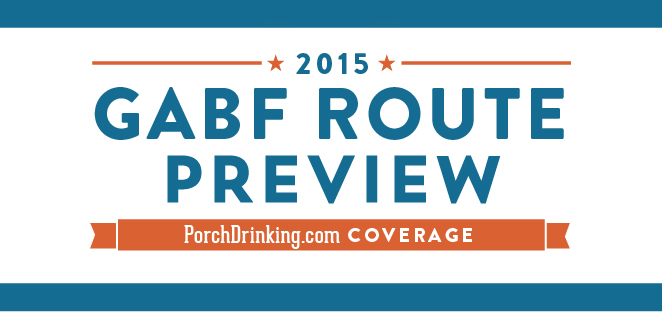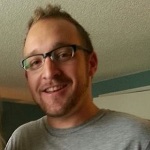 As you can tell from our Sours & Wilds Theme Route, we are trying to make your Great American Beer Festival as incredible and easy as possible. To help you make the most of your festival experience, Tristan Chan, Chris Day and I continue our tour guide services through Hoppy Beers. Coming soon, you'll have a path through Rare Beers, Big Beers, and Unique Beers. You can check out our Sours and Wilds Route here. We'll give you the breweries, beers and descriptions, then let you go from there.
Today's theme route focuses on Hoppy Beers. There will be an incredible amount of hoppy beers at GABF, but we've looked at all the breweries pour lists to give you the cream of the crop. As we said with the sours, this list is by no means a complete list of all hoppy beers, but it is a great starting point. Take this list as a map to guide your way Hoppy Beers at the 2015 Great American Beer Festival.
Check out our other themed routes:
We list the Brewery (Booth Number), Beer, and Description.
Triton Brewing (E28), Holy Grailsplitter IPA, Rail Splitter IPA infused with freshly squeezed grapefruits. A perfect combination of hops & citrus!
Coronado Brewing (T17),

19th Anniversary Imperial IPA

,

Imperial IPA brewed with Citra, Galaxy, Green Bullet, Mosaic, Nugget and Simcoe hops

4 Noses Brewing Company (Q2),

Proboscis Simcoe Pale Ale

,

American Style Pale Ale brewed with 100% Simcoe Hops

Comrade Brewing (P13),

Superpower IPA

,

Comrade Brewing's Flagship IPA

Comrade Brewing (P13), Fresh Hop 

Superpower IPA

, 

Silver Medal Winner at the 2014 Great American Beer Festival. Comrade Brewing's Flagship IPA made with organic Colorado fresh hops.

Lagunitas Brewing (M18), Hop Stoopid, Massively dry-hopped Imperial IPA
Medusa Brewing (N15), LASER CAT, Plenty of dense citrus tropical fruit and herbal notes to assault your hop-loving senses. Double dry-hopped with absurd amounts of Citra and Nugget.
Butcherknife Brewing (O32), The Amputator, This big American IPA pours with a beautiful creamy head that sticks around. Colorado Nugget hops added at the beginning of boil and Centennial hops added throughout – with a big malt backbone – give this delicious IPA a great balance.
Ballast Point Brewing (N34), Grunion, Originating from an employee-only home brew contest, this award-winning hoppy pale ale is named after the tiny local fish known for late night frolics on shore. A pair of new hop varieties lend strong yet balanced summer melon aromas and herbal flavors, while a soft caramel malt sweetness holds it all together.
Uncle Billy's (Z21), Green Room, Light bodied & full of hops. This IPA has huge bright flavors & aroma of citrus, tropical fruit & the kindest of funk. Get your head right in the Green Room!
Bosque Brewing (K10), Acequia, GABF 2014 Bronze Medal Winner, Wet Hop Category.
Odell Brewing (P1), Myrcenary, Brewed with a blend of hops containing the highest level of myrcene, this douple IPA prevails with a tropical fruit flavor and pungent floral aroma.
Carters Brewing (P6), Big Ocho, Triple IPA…enough said…
Infusion Brewing (F10), South Pacific Pineapple IPA, An American IPA that has been infused with 85 pounds of pineapple puree. We chose clean, fruity hops to help compliment this exciting new beer.
Union Craft (H28), Double Duckpin, When Union first brewed Duckpin, the session-style pale ale, it really hit the spot for a go-to, anytime refresher, but they soon felt like making it bigger. They went back to the brewhouse and doubled down on malts and hops. The result is a double IPA that's danker than a rental shoe and rolling with ten frames of juicy, resinous hops down a solid lane of malted barley and wheat.
Boneyard Beer (I8), Notorious IIIPA, A Triple IPA with huge grapefruit and pine aroma lead to flavors of citrus, tropical fruits and honey. Hops are abundant and explode from the glass while balancing amazingly well with the malts.
Hops & Grain Brewing (K27), Dispensary Series IPA, Expressively dry-hopped India Pale Ale
Alaskan Brewing (E18), Hopothermia Double IPA, Hopothermia is a full-flavored representation of the Double IPA style with a robust malt body resting in easy harmony, like a massive grizzly bear in winter, with the big and drinkable American hop character.
Uinta Brewing (Q1), Detour Double IPA, Detour blazes the trail for fresh and bold Double IPAs. Four varieties of hops combine to step up the flavor profile. A hoppy adventure that finishes dry. Big in alcohol and character.
Bear Republic Brewing (T1), Racer 5 IPA, This hoppy IPA is one of America's most medal winning IPAs and is a full bodied beer brewed with malted barley, wheat, and crystal malts. The malt base is designed to highlight the unique floral qualities Columbus and Cascade hops from the Pacific Northwest.
Ninkasi Brewing (J5), Mango IPA, A sublime collision of hop bitterness and luscious mango. The addition of orange zest amplifies the mango's sweet juiciness while also keeping the hops in balance. It's an IPA sure to saturate your taste buds.
Birdsong Brewing (A8), Higher Ground IPA, This West Coast-style IPA has a hearty dose of Cascade hops and a pleasant floral aroma and its bitterness is complemented by a hint of citrus flavor. We include specialty crystal malts to give it a unique caramel color and malt foundation.
Hoppy Brewing (T15), Super Hoppy Pale Ale, Hops bomb for the folks who think the IPA we've brewed for 21 years doesn't count. You asked for it.
Saint Archer Brewing (V2), Double IPA, This beer encompasses everything we love about Double India Pale Ales. HOPS. We used a simple two-row base malt as a vehicle to bring a burst of hops to your palate. A healthy dose of Chinook, Simcoe, and Citra is the reason we love brewing this beer.
Madtree Brewing (D5), Citra High, Explore new worlds of flavor as two American hops collide to create waves of tropically dank flavors.
Atlas Beer Works (G4), Rowdy, Rowdy is a hoppy rye ale. 15% of the grain bill is malted rye instead of malted barley which gives it a peppery aroma. Late and dry-hop additions of Zythos and Centennial hops give a vibrant citrus aroma.
Pizza Port- Carlsbad (U23), Raceway, Fresh-hopped West Coast IPA
The Lab Brewing Co (T29), Hop Solution DIPA, A big yet well balance double IPA with 90% of the hops used in the late stages. 4 pounds per barrel
Cannonball Creek Brewing (P3), Not Mindbender, Two separate dry-hop additions give this bold, complex ale a powerful aroma reminiscent of apricot, orange marmalade and fresh grapefruit. Not Mindbender hits the palate with a hint of malt sweetness, followed by a burst of hop flavor and an assertive bitterness.
---