No Comments
Brewery Showcase | Factotum Brewhouse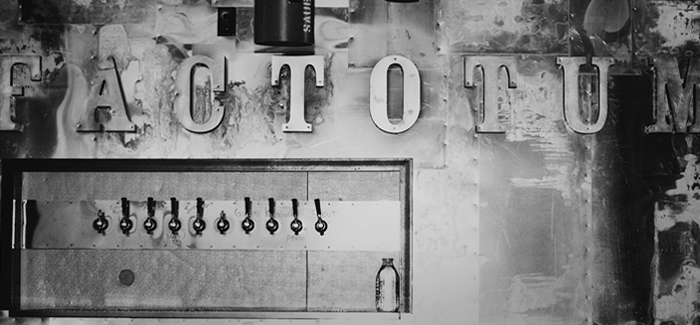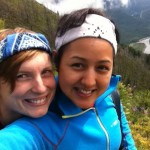 Address:
3845 Lipan St.
Denver, CO 80211
Hours of Operation
Mon: Closed
Tue-Thu: 4-10pm
Fri: 3-10pm
Sat: 12-10pm
Sun: 12-8pm
I first met Laura Bruns in a classroom. It was the first year of Regis University's brewing certificate program, and she was about to open a brewery with her brother Chris. Officially, she was assuming the business/events/education role with Chris as head brewer but was pursuing certifications in order to strengthen her back-of-the-house skills. From the start I was intrigued by Chris and Laura's brewery – not only was it opening in my neck of the woods, but the pair was about to try something different for a Denver brewery – many of the beers they'd have on tap would come from guest brewers, mostly home brewers who wanted to learn and experiment on a professional system. Teaching comes naturally for Chris and Laura, who both have backgrounds in education, and the business model was simply unlike any they'd seen or heard.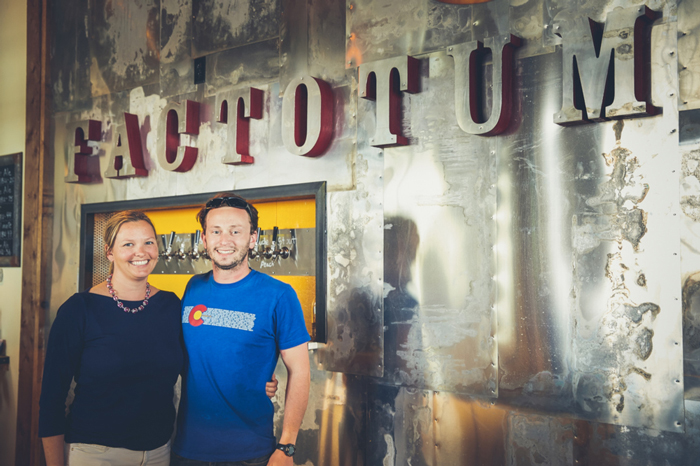 Fast forward about 9 months later, and Factotum Brewhouse is in full bloom over in the Sunnyside neighborhood, featuring the work of new guest brewers on a monthly basis. The brewing process has proved educational and mutually beneficial. A guest beer is born when a guest brewer comes in to formulate and scale their personal recipe with Chris. Then they see that recipe through from water and grist to first tapping on the brewhouse's 7-barrel system; the process costs them $395. In return, Factotum has new and creative recipes constantly pouring through their draft lines, inspired directly by community members. Guest brewers who desire professional experience are excited by this concept, and the current wait list to brew is about 5 months long.
Laura has a long history of education and wanted to interweave the educational theme even deeper into Factotum. Laura leads a three part class called "Women's Only Craft Beer Sessions." The intention of this course is to break down the stereotypes surrounding women in the craft beer industry. These classes include various women with roles in the craft beer industry and feature tastings and education on beer styles and history of craft beer in America. The end of the course includes networking with industry women, attempting to provide a foot in the door for women interested in getting involved with craft beer. The course is non-intensive but engaging for women getting started in an industry predominantly dominated by men. Factotum hosts various other beer courses and increasingly attempts to be an ideal spot for various community meetings, including local home brew clubs.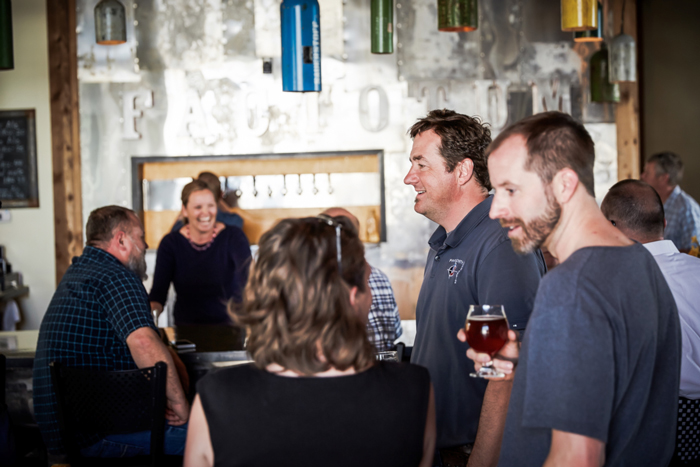 When Factotum first opened they featured beers ranging from ambers to peach cobbler ales to juniper IPAs. Some of the favorite beers from this year include a Mosaic IPA with Mosaic and Zythos hops, a Biere de Garde and a Coconut Porter. They recently added a fermenter devoted just to lagers and are excited to produce a true American Pilsener. Having so many guest brewers adds such variety and complexity to their tap lineup. Even talented, experienced home brewers are rarely exposed to the constraints and accuracies of professional brewing equipment, and sometimes this leads to beers that are volatile, or simply not at professional serving quality. Through the guidance of Chris these beers and recipes are tweaked for a professional scenario, the goal being to maintain the bulk and essence of the original recipe. For current visitors, the taproom is offering Beer Trail Ale, brewed with Denver's own Mayor Hancock. Very soon they will also feature some seasonally-appropriate big beers including a coffee and vanilla brown ale and a "big chocolate stout".
Tomorrow! @CarnieBums rock the taproom AND we're tapping @MayorHancock's beer! #LiveShow pic.twitter.com/N5KgnUSgJh

— Factotum Brewhouse (@FactotumBrew) October 22, 2015
Factotum is entrenched with community awareness. I've never come across another brewery offering propane grills and grilling tools to patrons who bring their own hamburger patties. After grilling, bring your burgers inside to consume alongside a freshly-brewed guest beer in Factotum's inviting taproom, decorated with repurposed materials from the former Stapleton airport. Something exciting is happening in brewery culture – beer-loving entrepreneurs are asking "what more can a brewery be?" Laura and Chris have answered that question with Factotum, a brewery that invites novices and seasoned brewers alike to come together, learn, enjoy and share their talents and inspirations.
---