No Comments
Brewery Showcase | Fiction Beer Company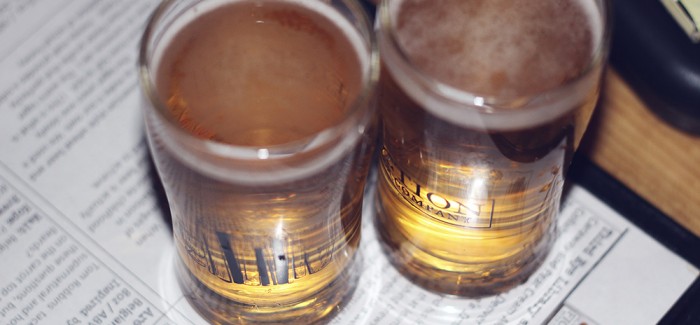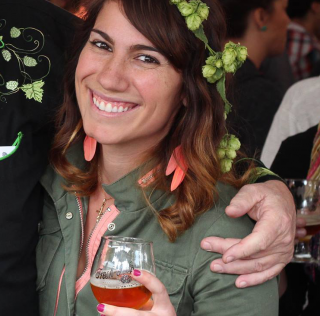 7101 E Colfax Ave, Denver, Colorado 80220
400 bbl (expecting to double next year)
Opened September 2014
Hours of Operation:
Wed-Thu: 2:00 pm-10:00 pm
Fri-Sat: 2:00 pm-11:00 pm
Sun: 2:00 pm-10:00 pm
**There is free street parking off of Pontiac Ave.
Prologue: About Fiction Beer Company
"If there's a book that you want to read, but it hasn't been written yet, then you must write it." ― Toni Morrison
One year ago, Ryan Kilpatrick and his wife Christa Kilpatrick brought Morrison's quote to life and established Fiction Beer Company as the first brewery on Colfax Avenue. Nestled in the East Denver neighborhoods of Park Hill, Montclair, Stapleton, Mayfair, and Lowry, Fiction has become a local favorite. Their motto is "to rewrite the Denver beer scene by combining the two wonderfully imaginative crafts of beer and literature together." A year later, they have successfully brought their dream to life: releasing over 28 different styles of beer, all of which tie into the world of literature.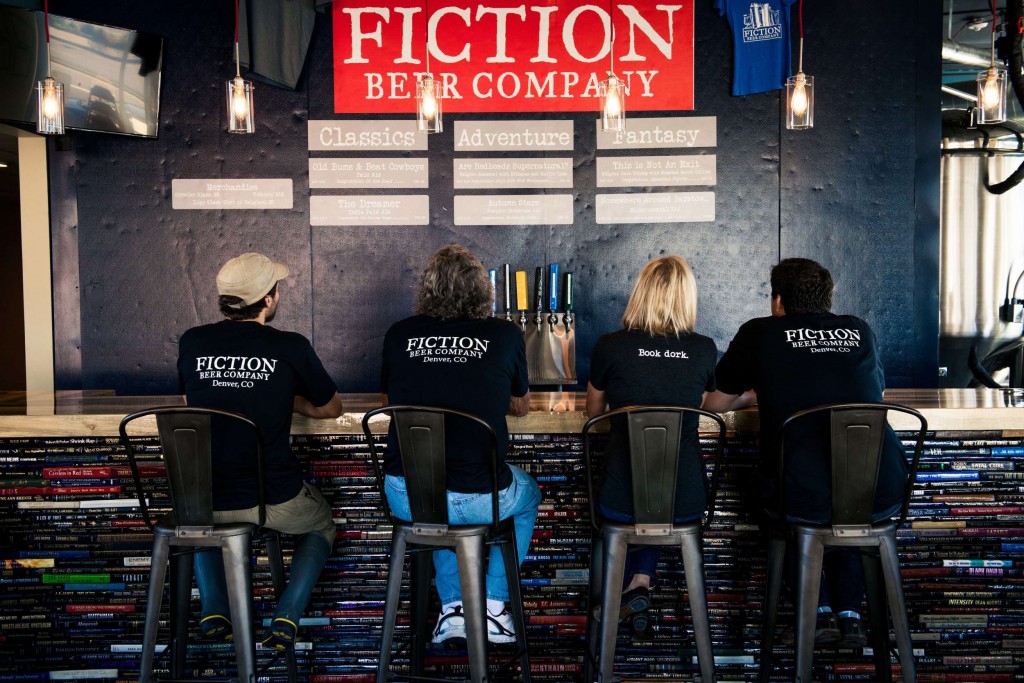 Chapter 1: What's on Tap
Feely Effects ABV 5.75%
Do you remember your favorite childhood drink? If you were awesome, you'd remember the amazing taste of chocolate milk in those kid-sized cartons. Now imagine that chocolaty flavor combined with green tea into your favorite adulthood drink: craft beer! Feely Effects does just this. This Green Tea Chocolate Milk stout is one of my favorites from Fiction, since trying it for the first time at Parade of Darks last December. And you know what makes this brew tip the iceberg? It is now available both on tap and in bombers!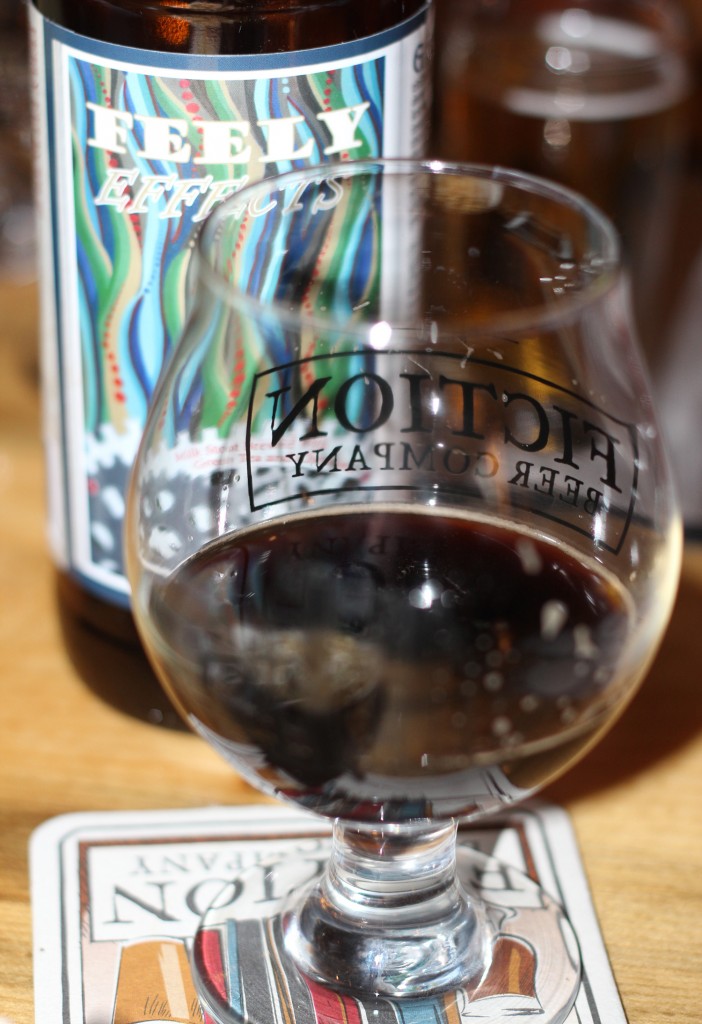 H is for Hops ABV 6.0%
Here in Colorado, we're all about drinking local, farm-fresh, and organic out the roof! H is for Hops is the perfect way to combine all three. Ryan Kilpatrick paired with a local hop farmer from The Garden (a park hill urban farm) to create this fresh-hopped brew. Imagine the most aromatic, juiciest, Chinook hops you can think of. This brew has it all. Tasty, refreshing, and made with love!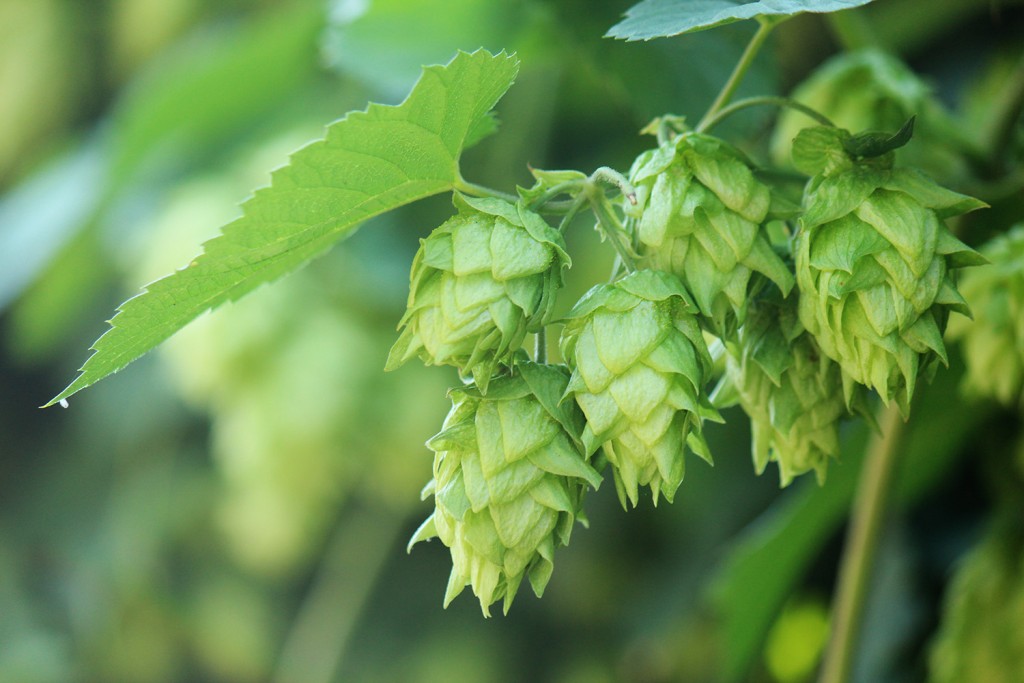 Others currently on tap:
Old Bums and Beat Cowboys ABV 4.9%
ALS IPL ABV 5.75%
The Dreamer IPA ABV 6.6%
Autumn Stars ABV 6.4%
Sonny Boy ABV 7.0%
The Game is Afoot ABV 9.0%
Chapter 2: Special Releases
As breweries prepare themselves for the Great American Beer Festival this week, Fiction is at their busiest time of year. Not only are they making preparations for GABF, but they are also celebrating their one-year anniversary this week.
This week expect to find special releases at Fiction Beer Co ramping up to their Anniversary Party on Saturday, September 26th:
Monday 9/21: H is for Hops release
Tuesday 9/22: The Game is Afoot release
Wednesday 9/23: Anniversary Beer: Charyou Tree Graf – Malty Ale with Cider release
Saturday 9/26: Sour Blend #1 release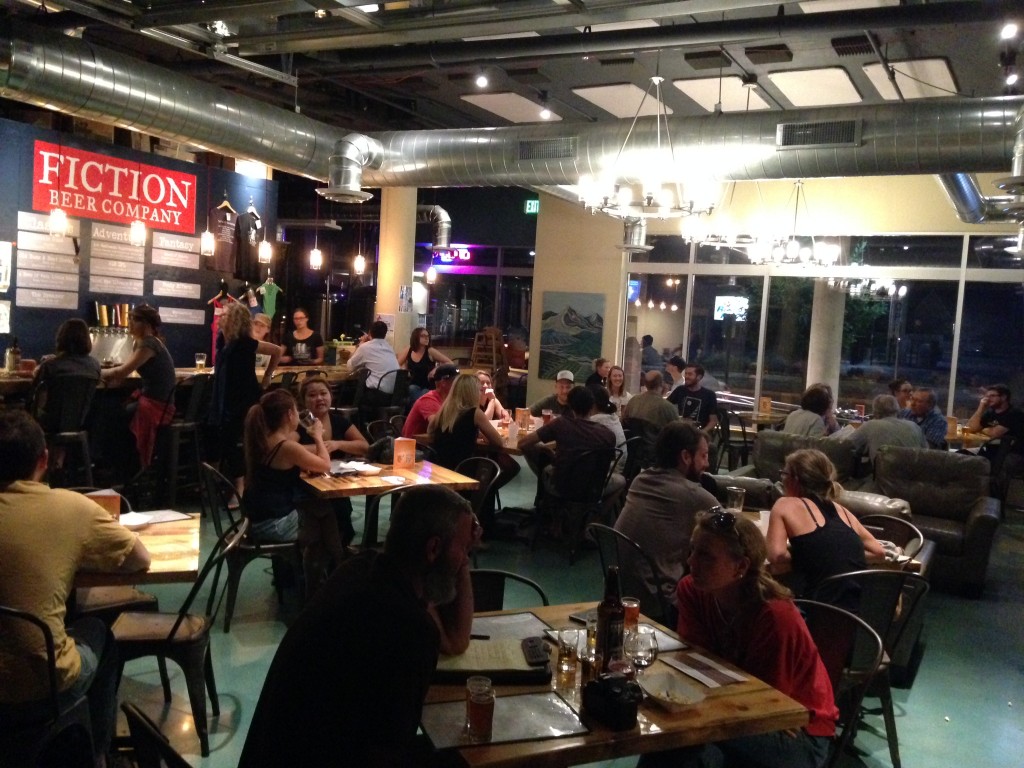 Chapter 3: Upcoming Events
Saturday 9/26: Anniversary Party
Wednesday 9/30: Harry Potter Trivia Night
Thursday 10/1: Harry Potter Trivia Night
---