No Comments
GABF Tour | Denver Breweries You Won't Find on the Floor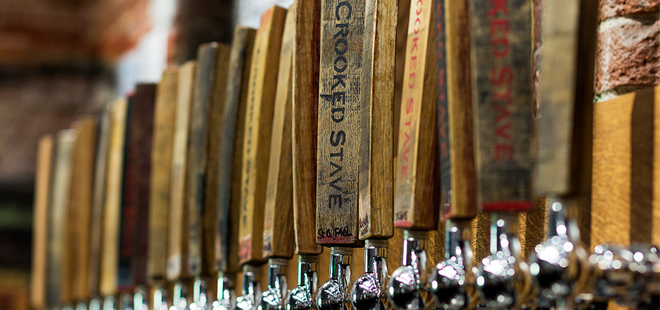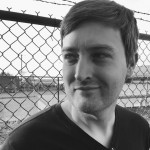 With all the focus on GABF this week, it's easy to overlook the fact that more than a dozen Denver breweries won't be pouring at the festival, including some of our favorites. When you have some downtime in between sessions, consider visiting one of these local breweries, especially if you're an out-of-towner. Many are hosting special tappings and other events to celebrate the fest. Check our event calendar for more details.
Beryl's Beer
3120 Blake St
Denver, CO 80205
This brewery located in the River North focuses heavily on barrel-aged beers. Check out the pear-like Oaked Antero Ale or Firecatcher Stout aged in Fireside Whiskey barrels from local distiller Mile High Spirits.
Black Shirt Brewing
3719 Walnut St
Denver, CO 80205
Serving a menu of red beers might sound limiting, but a visit to this Five Points brewery serving a wide selection of styles including red saisons, red IPAs, red stouts, and more. A front and back patio make this a great place to enjoy Denver's wonderful weather, and perhaps a musical performance if you're lucky.
Call to Arms
4526 Tennyson St
Denver, CO 80212
A recent addition to the Berkeley neighborhood, Call to Arms is a creation of three veterans of the brewing industry with 22 years of experience between them, 13 of which were spent at Avery Brewing. Their welcoming but high-tech taproom features an esoteric array of options including Belgian and German-inspired styles seldom seen stateside.
Crooked Stave
3350 Brighton Blvd
Denver, CO 80216
Crooked Stave's taproom offers a large selection of award-winning brett beers from their taproom inside The Source in the River North neighborhood. If you love sours, Crooked Stave is a must-visit destination.
Deep Draft Brewing
1604 East 17th Ave.
Denver, CO 80218
A very recent addition to the Uptown neighborhood, Deep Draft Brewing is a small, family-run operation serving well-executed, classic styles.
De Steeg
4342 Tennyson St.
Denver, CO 80212
It may be easy to overlook this brewery tucked away in an alley in the Highlands neighborhood, but missing their potent beers would be a grave mistake. When's the last time you had a 16.6% ABV Scotch ale or Palisade Peach Tripel?
Former Future Brewing
1290 S Broadway
Denver, CO 80210
While their medal-winning spontaneously-fermented Black Project beers will be available at the fest, you'll have to visit Former Future's Platte Park taproom to try the rest of their offerings including that insanely popular Salted Caramel Porter. Check their Facebook page and drool over the GABF tappings. Imperial stout aged in cherry whiskey barrels? Hell yes.
Grandma's House Brewing
1710 S Broadway
Denver, CO 80210
The name is accurate: imagine your grandmother retired and really got into craft beer. You'll find classic video games, rocking chairs, and hard candy at this Platte Park brewery. Expect to drink your beer from a juice glass covered with Pokemon characters.
Hogshead Brewery
4460 W 29th Ave
Denver, CO 80212
If you love English beer styles and cask ales, this Sloan's Lake brewery should definitely be on your hit list. If you don't love either of these things, they can probably change your mind with a proper pint of pale ale or bitter.
Renegade Brewing
925 W 9th Ave,
Denver, CO 80204
This Lincoln Park brewery will host a number of GABF events including the Offensively Delicious Craft Beer Comedy Show, a tapping of a barrel-aged version of their medal-winning Hammer & Sickle, and a $1 beer night.
River North Brewing
2401 Blake St #1
Denver, CO 80205
River North will offer an impressive selection of special beers for GABF including verticals of barrel-aged Avarice. Don't miss their crazy cellar sale on Friday!
Spangalang Brewery
2736 Welton St
Denver, CO 80205
Everybody hates waiting in line at the DMV, but what if it served beer? Three Great Divide alumni repurposed this Five Points DMV to offer a wide spread of styles with something to please all palattes.
TRVE Brewing
227 Broadway St #101
Denver, CO 80203
Denver's original metal brewery is always packed during GABF, and for good reason. Come for the beer, stay for the people-watching and goat sacrificing.
Zephyr Brewing
1421 26th St
Denver, CO 80205
This brewery is conveniently located next to hot River North eatery Biju's Curry Shop. Special GABF tappings will include a coconut milk stout.
---