No Comments
2015 GABF Theme Route | Rare Beers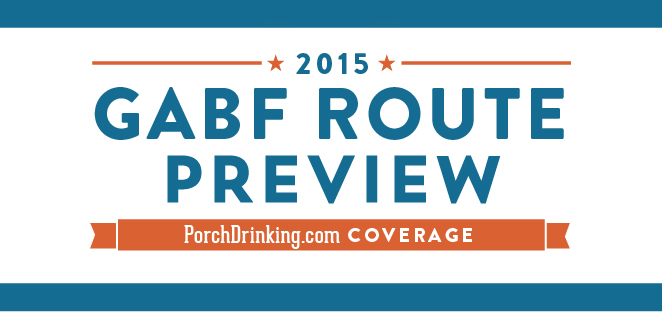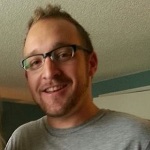 Great American Beer Festival can be a great place to summon your inner-Indiana Jones and find a real treasure in the beer world. Breweries utilize GABF to show off some of their biggest and best beers, but if you play your cards right, you can also find some once-in-a-lifetime finds. Chris Day, Tristan Chan, and I searched high and low through brewery pour lists to find you your Holy Grail.
Let our list guide you and your travel companions on a journey to find some of the festival's rarest beers. Keep in mind that there are many other gems to find on your own too!
Other themed routes:
We list the Brewery (Booth Number), Beer, and Description.
Fremont Brewing (W23), Coffee Cinnamon Bourbon Abominable, This limited edition of Bourbon Abominable incorporates cold brew coffee extract and cinnamon bark to complement the bourbon, oak, cacao, and leather notes of B-Bomb. This year's release was aged in 12 and 15-year old American Oak bourbon barrels and is a blend of 24 and 12-month old barrel strength Abominable Ale.
Belching Beaver Brewery (Y11), Peanut Butter Milk Stout, A sweet stout with aromas of roasted peanuts with a sweet and peanut butter cup finish.
Blue Point Brewing Company (G7), Barrel-Aged Imperial Stout with Cherries, Blue Point Brewing Company's 2013 Imperial Stout brewed with cherries and aged 10 months in first-use bourbon barrels.
Nebraska Brewing (Z7), Mélange à Trois, The first beer in Nebraska's Reserve Series, Melange A` Trois begins with a wonderfully big Strong Belgian-Style Blonde Ale and moves into the extraordinary category through an additional 6 month French Oak Chardonnay Wine Barrel maturation. The essence of Chardonnay permeates while a subtle sweetness remains from the Ale itself.
Lakewood Brewing (K32), French Quarter Temptress, Imperial Milk Stout brewed w/ Bourbon Barrel-aged Coffee, Chicory, and Vanilla
Copper Kettle Brewing (W9), Snowed In, Intensely strong coffee stout with notes of chocolate aged in High West barrels
Ratio Beerworks (X4), Dear You, Dear You is not a typical saison. The French yeast provides a drier and earthier flavor than sweeter and fruitier Belgian styles. Acidulated malt gives the beer a tartness while the white wheat provides a hazy and pale appearance. We use American Citra hops for both brewing and dry hopping to provide an aroma similar to a pale or IPA.
Foothills Brewing (A25), Barrel Aged Sexual Chocolate, A cocoa infused Imperial Stout. Opaque black in color with a dark brown head. Big chocolate and bourbon aroma with notes of espresso, blackstrap molasses, dark sweet toffee and dark fruit.
Funky Buddha Brewery (W27), No Crusts Peanut Butter & Jelly Ale, An ale that tastes and smells just like the iconic sandwich! Starting with the intense aroma of creamy peanut butter mingling with mixed berry jam, No Crusts Peanut Butter & Jelly Brown Ale descends into waves of flavor memory recalling those same ingredients.
Funky Buddha Brewery (W27), Morning Wood, This Imperial version of Maple Bacon Coffee Porter is aged in Bourbon barrels for months, lending smoothness to the smokey, salty, rich combo of maple syrup, fresh roasted coffee, and bacon.
The Bruery (Q18), Grey Monday, From the acclaimed Weekday Stout Series, Grey Monday is a bourbon barrel aged imperial stout with hazelnuts
The Bruery (Q18), Black Tuesday, From the acclaimed Weekday Stout Series, Black Tuesday is a bourbon barrel aged imperial stout
Wicked Weed (B28), Dark Arts Imperial Stout with Brettanomyces,  Dark Arts Imperial Stout with Brettanomyces
New Holland Brewing (X15), Incorrigible Reserve, Michigan blueberries & blackberries fuel a second flavorful fermentation of this beer after its residence of several months in our House of Funk sour cellar.
Great Divide Brewing (Z14), Barrel-Aged Yeti, This unique version of our monstrous Yeti Imperial Stout is aged for a least 12 months in whiskey barrels. The spirited aging process produces a hugely complex but mellowed Yeti, with its signature roasted flavors, hints of vanilla and oak, and a whiskeyed finish

Goose Island Brewing (I1), Vanilla Rye Bourbon County Stout, First brewed for the legendary festival of Wood and Barrel Aged Beer in Chicago, drinkers enjoyed this Bourbon County Variant so much we bottled it the next year (2010). This years version features a little twist of aging the stout in Rye Whiskey Barrels

Dry Dock Brewing (MB6), Sour Apricot Blonde, Dry Dock's flagship Apricot Blonde Ale soured in wine barrels

Dogfish Head Brewing (B17), Choc Lobster, A robust porter brewed with fresh Maine lobsters, dark cocoa powder, and a basil tea.

Deschutes Brewing (J1), The Abyss '14, Base beer is a Russian Imperial Stout, aged in barrels previously containing Pinot Noir and Bourbon, 2% new oak, and spiced with molasses, vanilla, and cherry bark.
---