No Comments
2015 GABF Theme Route | Fruit Beers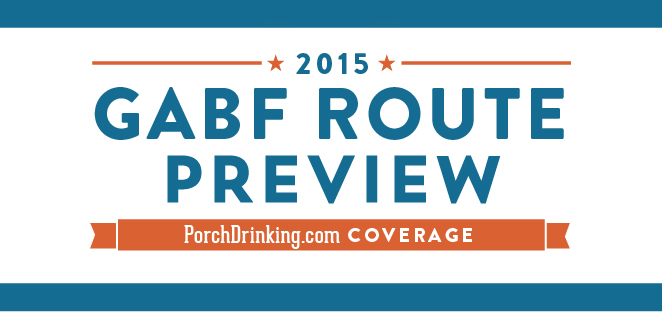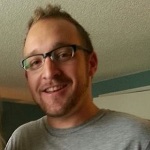 If life gives you lemons, throw them in an awesome shandy or sour beer. You can find almost every fruit in the pour list for this year's Great American Beer Festival. From strawberries to blueberries and even guava, the fruit added to beer gives it another level of complexity and often refreshment too. Fruit can be added to pretty much any beer style, which means this theme route can take you to a smorgasbord of flavors on your palette. Chris Day, Tristan Chan, and I looked through the list of GABF beers to help you hone in on fruit beers at the festival. Again, this list is not the end-all, be-all list of fruit beers, but it can help you jump start your adventure. Let us guide your way to the Fruit Beers at the 2015 Great American Beer Festival.
Other themed routes:
We list the Brewery (Booth Number), Beer, and Description.
10 Barrel Brewing (E17),

Apricot Crush

, A welcoming introduction to the world of sour beers… Our Apricot Crush is made from a Berliner Weiss base and then we add copious amounts of apricot to make this beer really pop. Light, crisp and refreshing.
10 Barrel Brewing (E17),

Lemon Crush

, Think about your mom's fresh lemonade. Just tart enough, just sweet enough and always so refreshing. Now make it alcoholic. Way better isn't it?
10 Barrel Brewing (E17), Strawberry Crush aka She's Crafty, It starts with a tart Berliner Weiss base and then it's fermented with fresh strawberries for just the right amount of sweetness and a touch of cayenne to really make the flavor pop.
Almanac Brewing (S7), Dogpatch Sour, Flanders red-style sour ale aged in barrels with rainier cherries
21st Amendment Brewing (S2), Hell or High Watermelon Wheat, Refreshing American Wheat Ale with real watermelon
Coronado Brewing (T17), Berry the Hatchet, Light and refreshing. Infused with red raspberry, blackberry and boysenberry giving this ale a crisp fruity tartness and vibrant color.
Erie Brewing (G21), Soleil Shandy, Soleil Shandy is refreshing and flavorful; light-bodied, possessing raspberry tartness with a mild lemon, malty aroma.
Flying Dog Brewery (G26), Bloodline, Brewed with citrus-forward hops (Citra and Galaxy) along with blood orange juice and peel for both citrus sweetness and bitterness
Vernal Brewing (M29), She's A Peach Wheat, Medium body, hazy yellow and gold, wheat flavor, spicy noble floral character with nice peach.
Coopersmiths Pub and Brewing (BP10), What-A-Melon, Nothing says summer like beer and watermelon! A light blonde ale aged on fresh watermelon juice.
Copper Kettle Brewing (W9), Basil Cherry Ale, Refreshing blonde ale with subtle basil and tart cherries
Fort Collins Brewery & Tavern (W21), Major Tom's Pomegranate Wheat, This unique creation of a fruit beer is infused with pomegranate and pink peppercorn. The result is a striking straw blonde color and sweet tart finish.
Founders Brewing (W22), Rubaeus, Optimizing the flavor of fresh raspberries added at multiple stages during fermentation, this stunning berry red masterpiece is the perfect balance of sweet and tart.
Legacy Brewing (T32), That Guava Beer, This soft malt flavored fruit beer, containing fresh white guavas, bursts of aroma and flavor on the front palate and finishes smooth, dry, and refreshing on the back end.
Saltwater Brewery (B12), Raspberry Reef, Raspberry Reef is our Spiny Tail aged on raspberries. This beer has a subtle fruit flavor that does not overpower the base beer.
Pints Brewery and Sports Bar (R10), Charlie's Papaya Saison, This is an easy-drinking summer saison made with papayaya. A very smooth and subtly sweet saison.
Grist Brewing (Q11), Blueberry Sweet Tart, A fruit beer that we've allowed to sour now for 18 months in barrels. Dark in body color, but light in mouth feel. Lots of blueberry flavor but extremely well balanced to not overwhelm the pallet.
Banger Brewing (O11), Sandia, A clean refreshing Hefeweizen infused with fresh watermelon.
Community Beer Company (K14), Razzy Wit, We add organic Raspberry puree from Orgegon to our award winning Witbier to creat a refreshing, slightly tart and fruity belgian White Ale.
---