No Comments
Southern Pines Brewing Company | North Carolina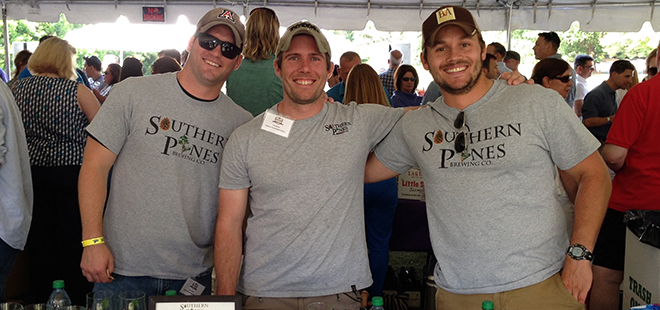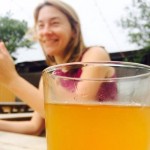 When you talk to the owners of Southern Pines Brewing Company in North Carolina, you fall in love with craft brewing all over again. Their story is what craft beer in America is all about.
Southern Pines Brewing Company, named after the city where it's located, is west of Fayetteville, and about 70 miles south of Raleigh along U.S. 1. It's also about 7 miles from Pinehurst, the famous home to historic golf championships.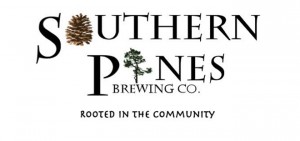 Micah Niebauer, John Brumer and Jason Ginos (pictured above) met in the Army while stationed at Fort Bragg — not too far from the community of Southern Pines. As part of a small special ops team, the guys were close. They even created homebrews together. But each found themselves reaching a point where they saw a fork ahead in their Army careers.
"Should I stay and keep doing this, or should I do something else with my life?" was a question Micah Niebauer, CEO and co-owner, found himself pondering. Just as each had started to feel the itch to explore a career outside of the Army, they ended up listening in on a speech about opening a brewery. They were inspired, and started to formulate a plan to open one themselves.
"Part of American dream bucket list is taking a bunch of risks and making your own thing," Niebauer says.
They jumped into learning the business as well as hone their craft. John and Micah went to Chicago to take the Siebel Institute of Technology's Concise Course on Brewing Technology. Then they hit up San Diego to immerse themselves in the Essential Quality Control Course at White Labs. Together, the three would make the rounds to banks for financing — samples of the homebrew in hand. "We'd pitch for the first half of the meeting, then we'd open the beer," Niebauer remembers, laughing.
On the day before Thanksgiving in 2013, they found out they had been approved for a loan. They went to work ordering equipment, leasing property, and building out the brewhouse and taproom.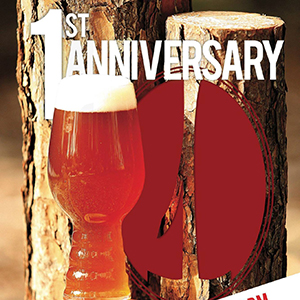 By June 2014, they sold their first batch of beer. By fall the taproom opened. Each of the men naturally fell into a role at the brewery that was similar to one he'd played on the special ops unit. Brumer, a former weapons sergeant and ops guy, became Chief Operations Officer. Ginos, the engineer sergeant and financial planner of the group rolled into Chief Financial Officer. Niebauer, as detachment commander, became the Chief Executive Officer.
The trio's commitment to each other is as strong as their commitment to the community of Southern Pines. The brewery's motto is "Rooted in the Community," and that commitment has played a huge role in the brewery's success.
"The best thing by far has been the way our community has embraced us as a business," Niebauer says. He says local lawmakers helped rezone land to benefit Southern Pines. They also rewrote laws that would allow food trucks on site. "Some of it we never asked them to do, but they did it anyway to help us," he points out. Local restaurants and businesses have also welcomed the brewery with open arms to the point where you'd be hard-pressed to walk into a restaurant and not find their bar on tap.
Niebauer describes their fans as "fiercely loyal," some going so far as to walk out of a bar or restaurant when they don't find Southern Pines on the beer list — "and they make sure they let the owner know why they left," Niebauer chuckles.
He attributes that loyalty to how they've made a big effort to be part of the community, donating beer and time to events and non-profits.
You'd have to think it goes beyond that, too. While Southern Pines employs about 10 people right now, when the brewery first opened, Niebauer, Brumer and Ginos were the only employees. They made the beer. They sold the beer. They delivered the beer. They ran the taproom. You have to think when a fellow local business owner sees the brewery owner delivering the kegs and cleaning the tap lines, it builds a certain amount of mutual respect, fostering the essence of the American dream the craft beer community creates.
In the last year, the guys have brewed about 60 beers. They love to play with recipes and will be returning some fan favorites in time for the one year anniversary party on Saturday, Oct. 17 from 12 to 10 p.m. They're adding a VIP tent where special one-off wild and sour beers will be available. A huge lineup of local and North Carolina bands will be on hand to help celebrate. There will also be a bouncy house for kids (yes, it's a family friendly event).
"It's easy to get lost in the day to day, but it's exciting when you step back and think 'What will it be like in three years — or in five?' Three years ago this whole brewery wasn't even an idea yet!" Niebauer says.
Yet here they are: The friends who saw a fork in the road, and decided to take the path to making their own thing. Here at PorchDrinking.com, we can't wait to see what the next three years bring for Southern Pines either.
Southern Pines Brewing Company
565 Air Tool Drive, Suite E
Southern Pines, NC 28387
Follow Jess Baker @craftcurious on Twitter and Instagram
---