No Comments
Burial Beer Co. House of Relics Opens in Charlotte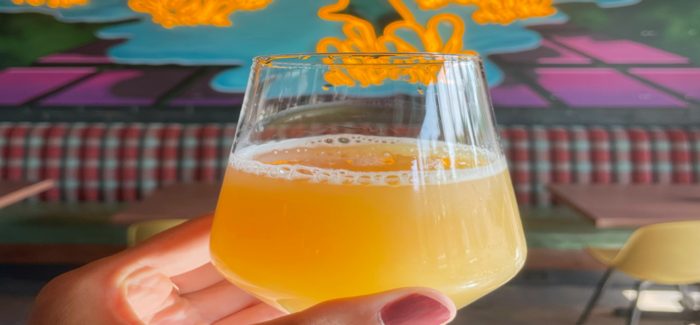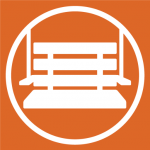 The ever-popular Burial Beer Co. opened their Charlotte taproom Saturday, June 11, in the Plaza Midwood neighborhood. In true Burial fashion, the space was deemed The House of Relics and they launched with special beer collaborations.
This is Burial's fourth taproom following their original brewery and taproom in the South Slope neighborhood of Asheville, their taproom in downtown Raleigh, and Forestry Camp, and their taproom and production Facility in the Biltmore neighborhood of Asheville.
Burial House of Relics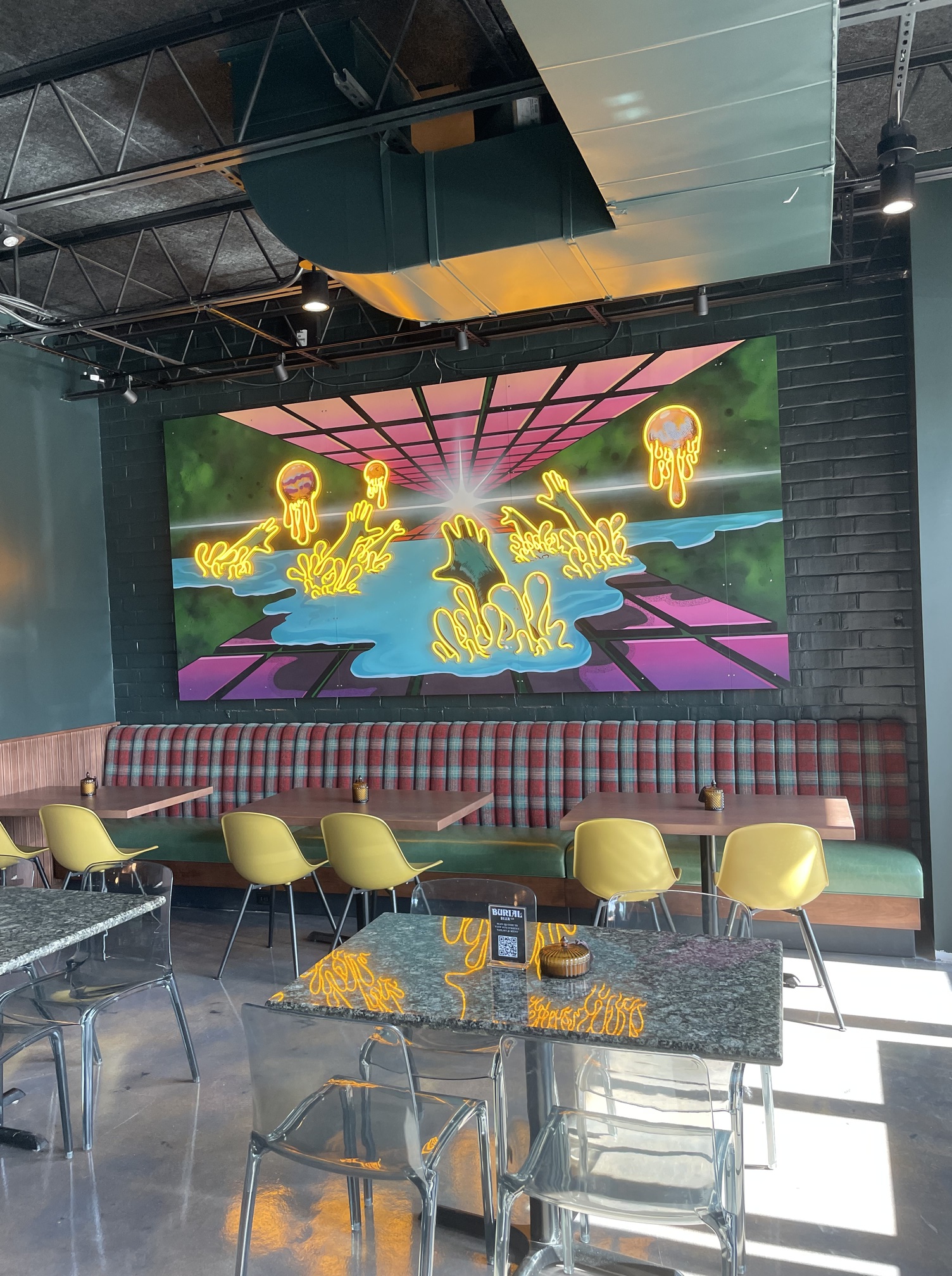 The House of Relics exudes vintage vibes and they did not hold back for their Charlotte taproom. Inside there is a plethora of seating options and the main bar with 24 taps. They also have their VISUALS wine, cider and spritzers available, plus there will occasionally be slushees available.
There is also a bottle shop in the downstairs space with Burial cans, bottles, and merchandise available for sale. You can purchase vinyl from Premium Sound and t-shirts and sunglasses from Boris and Natasha, the space's former residents.
Outside, there is a beer garden downstairs and a rooftop patio upstairs. There are 12 taps at the bar on the rooftop and even more seating options. There will also soon be a food trailer in the beer garden space.

Charlotte Taproom Manager Matt Moore shared his excitement after their opening weekend saying, "First, I want to say thank you from myself and all of us at Burial for all the support that was shown to us both leading up to and day of opening. We couldn't be more excited to share a new Burial realm here in the Queen City. It was surreal to get the doors open and hear everyone's shared excitement to imbibe in our new space. We look forward to continuing to share our space and plenty of killer hangs in the future!"
Celebratory Collaborations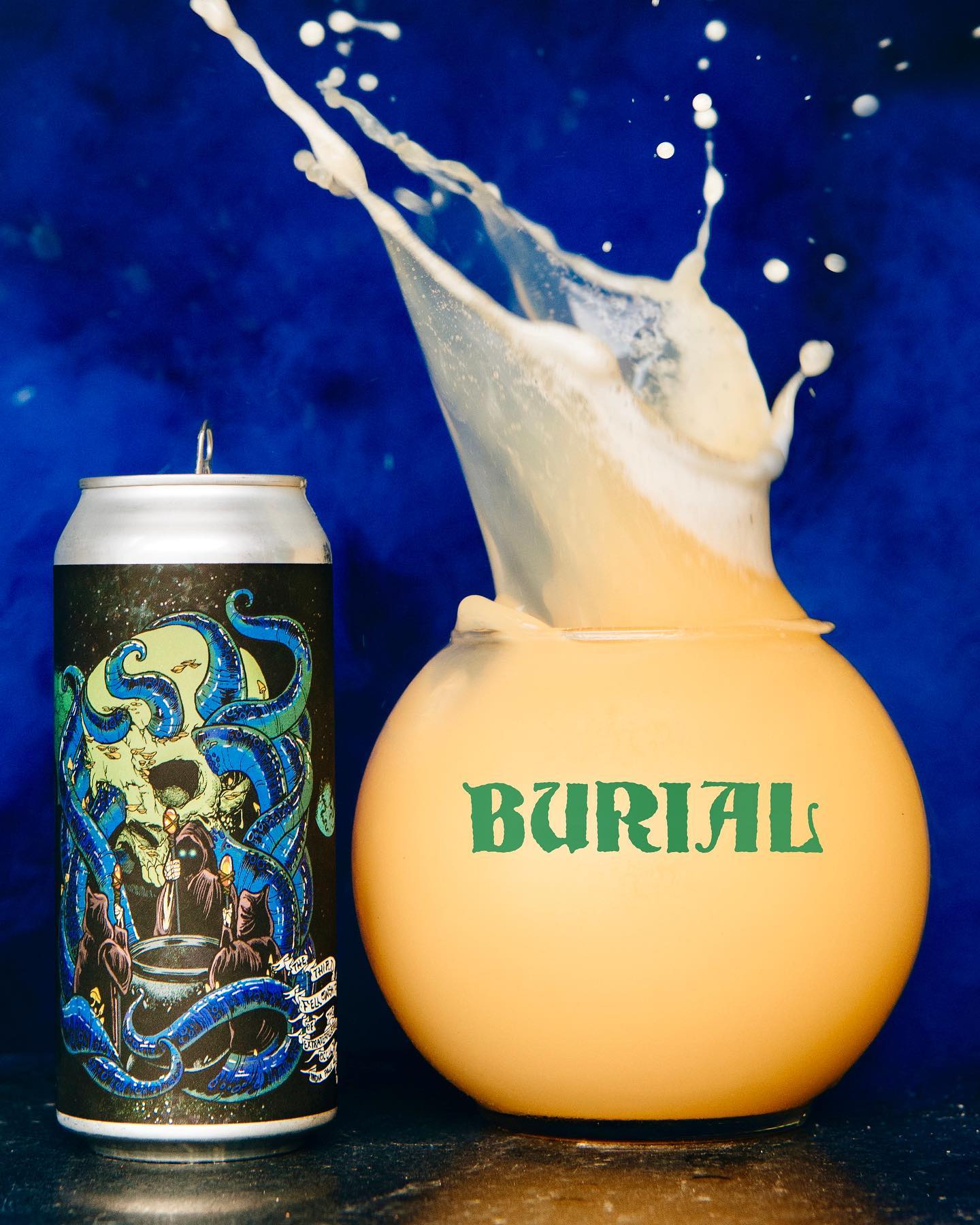 To celebrate their Charlotte taproom opening, Burial teamed up with local breweries and businesses in Charlotte to release collaboration beers.
Burial collaborated with Resident Culture Brewing Company to release both an IPA and an Imperial Stout. The Third Fellowship of the Extraterrestrial Occult is an IPA mashed with oats and wheat, double dry hopped with Strata, hand-selected Motueka, El Dorado and Citra Cryo hops. The Ostensible Realities of Fanatical Unforgiveness is an Imperial Stout with Thai banana, strawberry, house toasted coconut, Madagascar vanilla bean and dry roasted peanuts.
Burial collaborated with the team at Salud Cerveceria to release The Pattern of Devastation We Became. This is a West Coast UPA with hand-selected Simcoe, Cashmere, and Idaho 7 hops along with Idaho 7 Cryo.
The final collaboration was with Boris and Natasha, a unique boutique with clothing, shoes, and jewelry. The House of Relics is located in the former Boris and Natasha shop where they operated for 22 years. Together they created Curious Interactions with Cognitive Dissonance, a New England IPA with oats and double dry hopped with hand-selected Citra and Mosaic, Oregon Centennial, and hand-selected Yakima Valley Mosaic Cryo.
Burial Beer Co. House of Relics is located at 1216 Thomas Ave, Charlotte, NC 28205. They are open Monday through Friday 3pm-12am, Saturday 12pm-12am, and Sunday 12pm-8pm.
---