No Comments
Court Shoes Only Returns for Year Two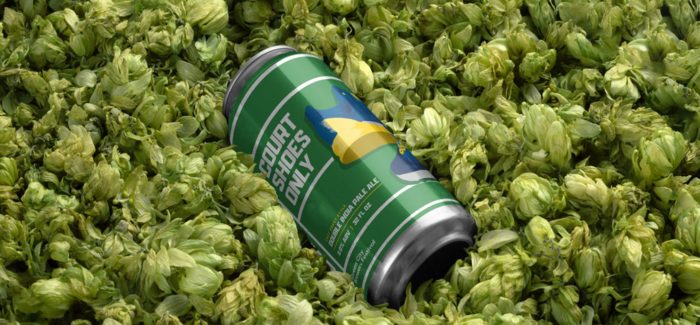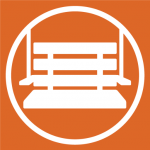 Court Shoes Only, a collective beer release, returns for its second year with a smash. This Charlotte-wide beer initiative launched in 2021 to raise funds for ACEing Autism. This year they are brewing a new style of beer and have expanded into more cities throughout North Carolina.

Court Shoes Only in 2021
Last year we covered the inaugural launch of Court Shoes Only. In 2021 breweries across Charlotte came together to release a Double IPA based on the shared recipe created by Chad Henderson, head brewer and co-owner of NoDa Brewing, and Chris "Tropes" Tropeano, head brewer and co-owner of Resident Culture Brewing Company.
Brewers across the Queen City put their own spin on the Double IPA recipe. 44 breweries, cideries, and seltzeries participated in the 2021 initiative.
$23,000 was the total gross contributions from Court Shoes Only. These funds went to support ACEing Autism, a nonprofit whose mission is to serve children with Autism Spectrum Disorder through unique tennis programs. The funds helped provide resources needed to replenish scholarship funds to enroll more families, deliver training sessions to regional locations, and market the ACEing Autism program.
Court Shoes Only 2022
This year Court Shoes Only has expanded beyond Charlotte to include Asheville, the Triad area, and the Triangle area of North Carolina. Each region is producing a different style of beer.
In Asheville brewers are creating a Session IPA. The Triad area which consists of Greensboro, Winston-Salem and High Point is brewing a West Coast IPA. The Triangle area which consists of Raleigh, Durham and Chapel Hill are brewing an English Lager.
In Charlotte Court Shoes Only for 2022 is an Imperial Stout. It is named Court Shoes Only Night Session to differentiate from the Double IPA last year. Ben Dolphens head brewer and co-owner of Divine Barrel Brewing and TJ Creighton head brewer and co-owner of High Branch Brewing came together to create the base recipe.
This year's Court Shoes Only beer release date of April 2 is significant because it is also World Autism Awareness Day; an important date for increasing understanding and acceptance of individuals with autism across the globe.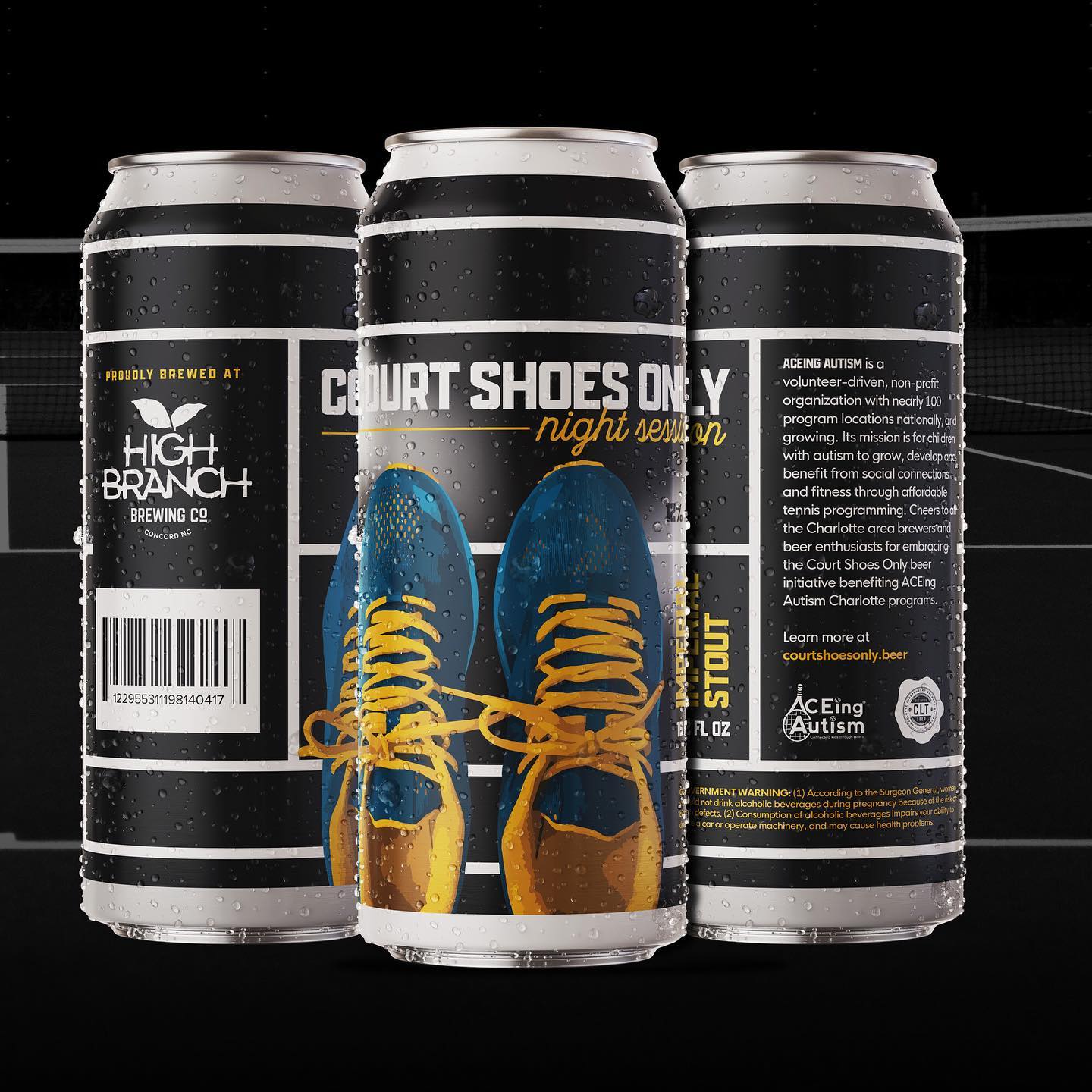 Charlotte-Area Participating Breweries
As of March 31, 2022, here are the current participating Charlotte breweries:
Be sure to snag Court Shoes Only from your favorite local breweries and support the amazing cause of ACEing Autism.
Featured image courtesy of Court Shoes Only
---