No Comments
2022 Vail Craft Beer Classic Announces This Weekend's Pour List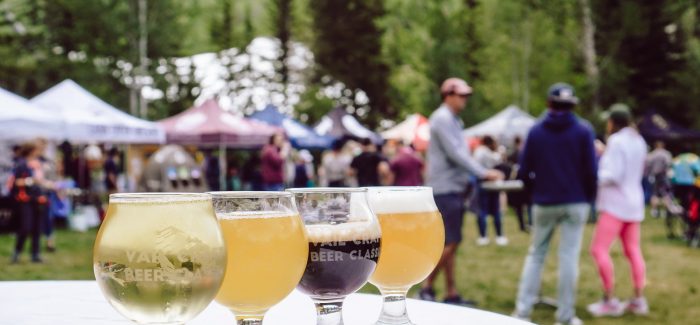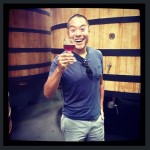 With less than a week before the return of one of Colorado's best mountain beer festivals, we now have a clearer idea of what can be expected to be poured at the event. The Vail Craft Beer Classic has grown to become one of the destination mountain beer fests in Colorado pairing stunning alpine views with fantastic beers along with live music.
With over 30 breweries and beverage producers available to sample across two sessions this year, attendees will have the rare opportunity to sample from several mountain breweries that don't always make it down to the Front Range. Plus this year's event will also include a special extended tasting session taking place Friday night featuring rare beers exclusively poured at that session from 4-7pm.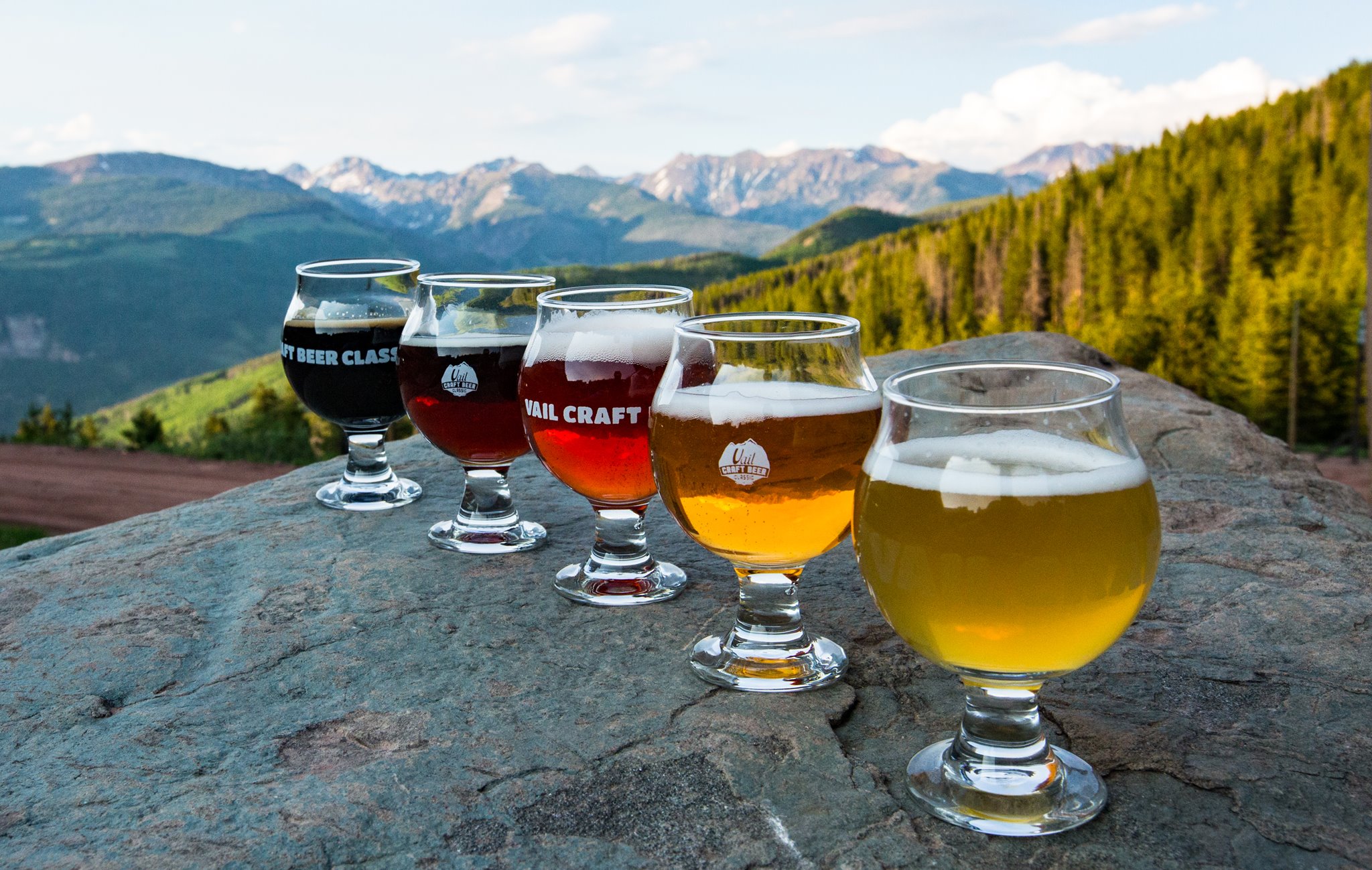 Pairing beer, music, and stunning mountain views, all while taking place at a world-class resort town, the Vail Craft Beer Classic is the ultimate summer destination fest. Use the promo code PORCH to get 20% off your ticket price! Tickets are still available in limited quantities here!
And now, here's your pour list preview for the 2022 Vail Craft Beer Classic!
| 10 Mile Cider | Breckenridge, CO | Aplenflow | Rose Cider |
| --- | --- | --- | --- |
| 10 Mile Cider | Breckenridge, CO | 6 Chair | Dry Cider |
| Aspen Brewing Company | Aspen, CO | Phantasmic Journey Hazy IPA | Hazy IPA |
| Aspen Brewing Company | Aspen, CO | Barrel Adged Baltic Porter | Baltic Porter |
| Aspen Brewing Company | Aspen, CO | Gold Level Dry Hopped IPA | IPA |
| Aspen Brewing Company | Aspen, CO | Excess in Moderation Hazy IPA | Hazy IPA |
| Baja Brewing Company | Baja, Mexico | La Surfa | Pilsner - German |
| Baja Brewing Company | Baja, Mexico | Por Favor | Mexican IPA |
| Baja Brewing Company | Baja, Mexico | Escorprion Special Reserve | Dark Ale |
| BJ's Brewhouse | Denver, CO | Ginger IPA | IPA |
| BJ's Brewhouse | Denver, CO | Long Drink - Juniper & Grapefruit Seltzer | Seltzer |
| Broken Compass Brewing Company | Breckenridge, CO | Snowblind Double IPA | Double IPA |
| Broken Compass Brewing Company | Breckenridge, CO | Mango Passionfruit Sour | Sour |
| Broken Compass Brewing Company | Breckenridge, CO | Barrel Aged Imperial Red | Imperial Red Ale |
| Broken Compass Brewing Company | Breckenridge, CO | Coconut Porter | Porter |
| The Bakers Brewery | Silverthorne, CO | Cotton Mouth Killer | Session IPA |
| The Bakers Brewery | Silverthorne, CO | Buzzed Belgian Honey-Wheat | Belgian Honey-Wheat |
| The Bakers Brewery | Silverthorne, CO | French Silk Stout | Stout |
| The Bakers Brewery | Silverthorne, CO | Elated IPA | IPA |
| Elevated Setlzer | Arvada, CO | Pina Colada | Seltzer |
| Elevated Setlzer | Arvada, CO | Grapefruit | Seltzer |
| Flyteco | Denver, CO | Guava Pale Ale | Pale Ale |
| Flyteco | Denver, CO | Coffee Blonde Ale | Blonde Ale |
| Flyteco | Denver, CO | Imperial Schwarzbier | Schwarzbier |
| Gemini Beer Co | Grand Junction, CO | Signal Mirror American Amber | Amber Ale |
| Gemini Beer Co | Grand Junction, CO | Overdue Vacation Pale Lager | Pale Lager |
| Gemini Beer Co | Grand Junction, CO | Orange Blossom: Gin Barrel-Aged Saison with tangerine and orange | Barrel-Aged Saison |
| Gemini Beer Co | Grand Junction, CO | Rum Barrel-Aged Erebus Imperial Stout | Imperial Stout |
| Gemini Beer Co | Grand Junction, CO | Chardonnay Barrel-Aged Sanctuary Golden Strong Ale | Golden Strong Ale |
| Great Divide | Denver, CO | Hazy | Hazy IPA |
| Great Divide | Denver, CO | Car Camper | Pale Ale |
| Great Divide | Denver, CO | Wild Raspberry Ale | Sour Ale |
| Great Divide | Denver, CO | Peanut Butter Yeti | Imperial Stout |
| Hooch Booch Hard Kombucha | Denver, CO | Old Fashioned Hard Kombucha | Hard Kombucha |
| Hooch Booch Hard Kombucha | Denver, CO | Bee's Knees Honey Lemon Hard Kombucha | Hard Kombucha |
| Hooch Booch Hard Kombucha | Denver, CO | Clover Club Raspberry Lemon Hard Kombucha | Hard Kombucha |
| Hooch Booch Hard Kombucha | Denver, CO | Lounge Lizard Grapefruit Sage Hard Kombucha | Hard Kombucha |
| Hooch Booch Hard Kombucha | Denver, CO | Apple Old Fashioned Hard Kombucha | Hard Kombucha |
| Launch Pad Brewery | Aurora, CO | Blueberry Milkshake IPA | Milkshake IPA |
| Launch Pad Brewery | Aurora, CO | Hazy IPA | Hazy IPA |
| Lifted Libations | Denver, CO | Lifted Lemonade (Sparkling Lemonade + Organic Vodka) | Canned Vodka Cocktail |
| Lifted Libations | Denver, CO | Swing Juice (Sparkling Fruit Punch + Organic Vodka) | Canned Vodka Cocktail |
| Lifted Libations | Denver, CO | Tee Time (Iced Tea + Sparkling Lemonade + Organic Vodka) | Canned Vodka Cocktail |
| Lifted Libations | Denver, CO | Mile High Mule (Ginger Beer + Lime + Organic Vodka) | Canned Vodka Cocktail |
| New Image Brewing Company | Arvada, CO | Double Dry Hopped Coriolis Effect - Strata Terpense | New England IPA |
| New Image Brewing Company | Arvada, CO | One More Time | New England IPA |
| New Image Brewing Company | Arvada, CO | West Coast Transplant | West Coast DIPA |
| New Image Brewing Company | Arvada, CO | Pint Cake - Tres Leches | Sour Ale |
| New Image Brewing Company | Arvada, CO | Top Secret Special Bottles | Secret |
| New Terrain Brewing Company | Golden, CO | Key Largo | Kolsch |
| New Terrain Brewing Company | Golden, CO | Paloma Paradise | Sour |
| New Terrain Brewing Company | Golden, CO | DDH Golden Haze | Hazy IPA |
| Oh Hi Beverages | Durango, CO | Oh Hi CBD Ginger Basil Limeade Seltzer | Seltzer |
| Oh Hi Beverages | Durango, CO | Oh Hi CBD Grapefruit Seltzer | Seltzer |
| Oh Hi Beverages | Durango, CO | Oh Hi CBD Lemon Lime Seltzer | Seltzer |
| Oh Hi Beverages | Durango, CO | Oh Hi CBD Pomegranate Seltzer | Seltzer |
| Ramblebine Brewing Co | Grand Junction, CO | Habitual Sin West Coast IPA | American IPA |
| Ramblebine Brewing Co | Grand Junction, CO | Demberries Blueberry Sour | Fruited Sour |
| Ramblebine Brewing Co | Grand Junction, CO | God Hammer Red Ale | Red Ale |
| Ramblebine Brewing Co | Grand Junction, CO | Ice Dragon White Stout | White Stout |
| Ramblebine Brewing Co | Grand Junction, CO | Gone to Plaid Scotch Ale | Scotch Ale |
| Silver Moon Brewing | Bend, OR | F* Cancer IPA | IPA |
| Silver Moon Brewing | Bend, OR | Simon Says Hazy IPA | Hazy IPA |
| Silver Moon Brewing | Bend, OR | Mango Daze Pale Ale | Pale Ale |
| Silver Moon Brewing | Bend, OR | Chela Mexican Lager | Mexican Lager |
| Silver Moon Brewing | Bend, OR | Maui Wowie Double IPA | Double IPA |
| Vail Brewing Company | Vail, CO | Hot Mess Blonde | Blonde Ale |
| Vail Brewing Company | Vail, CO | Pete's Stash Pale | Pale Ale |
| Vail Brewing Company | Vail, CO | Gore Creek IPA | IPA |
| Vail Brewing Company | Vail, CO | Jam Session Raspberry/Blackberry Fruited Sour | Fruited Sour |
| Wibby Brewing | Longmont, CO | Lightshine Lager | Helles Lager |
| Wibby Brewing | Longmont, CO | Lightshine Radler | Radler |
| Wibby Brewing | Longmont, CO | Home Team Pilsner | Pilsner |
| Wibby Brewing | Longmont, CO | Moondoor Dunkel | Dunkel |
| Wibby Brewing | Longmont, CO | Wibby IPL | India Pale Lager |
| Wibby Brewing | Longmont, CO | Wibby Jibby Cold IPA | Cold IPA |
---