No Comments
Weekly Growler Fill | National Beer News Roundup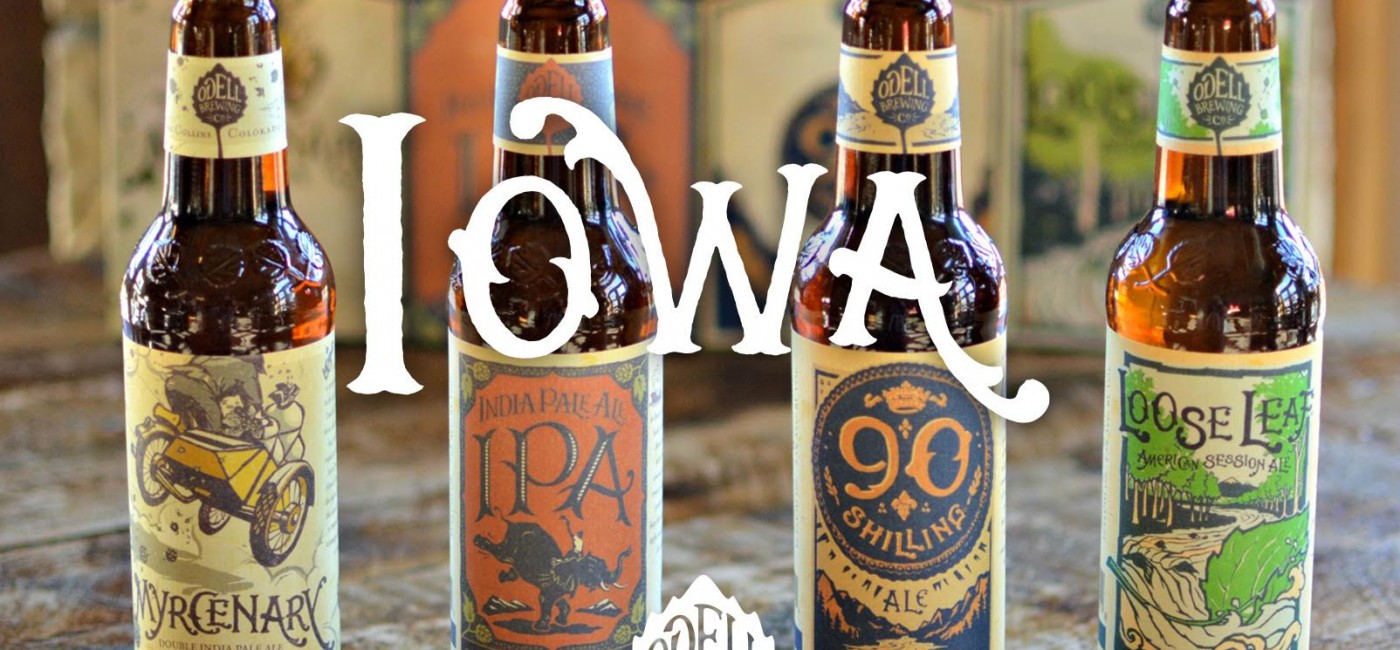 We'll bring the beer news, you bring the beer. This week's stories: CraftBeer.com readers name the best beer bars in America, Creature Comforts gets an award from the State of Georgia, and Odell expands distribution. Catch the round up of the latest craft beer news in this edition of the Weekly Growler Fill.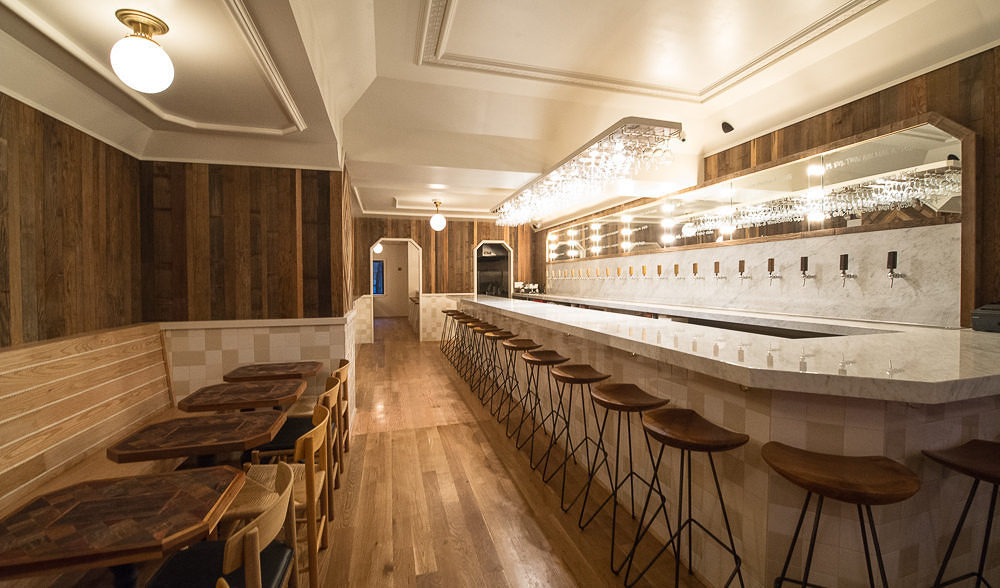 Readers of CraftBeer.com were asked to name the best beer bars in every state + Washington D.C.. Over 9000 votes were cast to narrow down thousands of bars into the fifty-one winners of this year's competition. A few of my favorites on the list include Falling Rock Taphouse (Denver, CO), Tørst (Brooklyn, NY), and Novare Res Bier Cafe (Portland, ME). Check out the full article to see the best beer bar in your state.
Ska Brewing is making a big change: packaging their 12 oz beers entirely with cans. Ska's flagship portfolio will be included in the move to cans, which is set to begin March 1st. "It's funny, people think we're early adopters, or trend-setters, but we just like outdoor adventures and cans go more places. We're probably just selfish," said Dave Thibodeau, Ska co-founder and President. Bill Graham, the other Ska co-founder and Overlord of Brewing Operations, agreed. "People don't want to drag a dozen bottles around for a lot of the same reasons we don't want to ship a dozen hundred thousand of them. They're heavy and fragile. Even when they're empty." I happen to agree, which is why I'm pumped for the change. What is the point of hiking if not to drink beer at the top of the mountain? The brews moving to cans include Decadent, Buster Nut Brown, and Steel Toe Milk Stout. Ska will continue to offer 22 oz. bombers for the Robust Reincarnations series.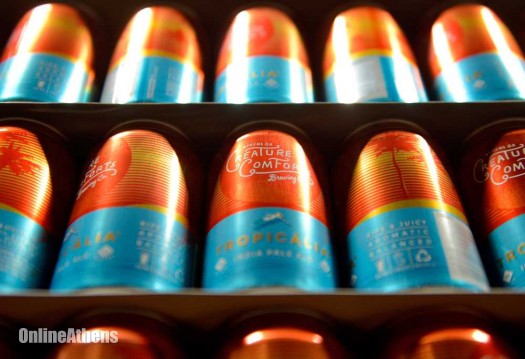 Sixty nine businesses were nominated, five were chosen, one of them was Creature Comforts Brewing Company. No, I'm not talking about business pitches on The Apprentice, I'm talking about the State of Georgia's Small Business Rock Stars. The Athens-based brewery is one of the few winners of the Georgia awards, 'seeking to highlight firms that benefited from government loans, advice and grants.' When Creature Comforts first started, they were not able to get funding from local banks and instead relied on state and local programs to boost their business. Now, they have 13 full-time workers, have won a medal at GABF, and have landed a spot on Beer Advocate's top 200 beers list. Not too shabby for a brewery that started just two years ago and in a state with somewhat antiquated liquor laws. Above all, this award should be considered a win for all small craft brewers and proves that supporting small businesses can lead to great things. Congratulations, Creature Comforts!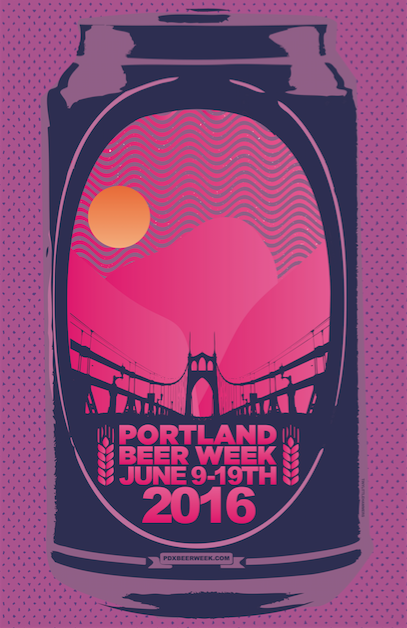 The 6th annual Portland Beer Week, presented by Portland Brewing Co, is quickly approaching and the organizers have just released a list of dates an events. Running from June 9th-19th, the festival will feature breweries of every size from all over the nation. The festival kicks off with a weekend dedicated to rye and fruit beers, offering a variety of educational seminars and engaging activities. The events aim to inspire the beer & food industry to push boundaries, while providing consumers with new knowledge and entertainment. Some of the notable evens include Beer & Sushi Pairings, Brewers and Their Bands Concert, and Portland Fruit Beer Festival. For a full listing of Portland Beer Week festivities, visit http://pdxbeerweek.com/ or check the Facebook page.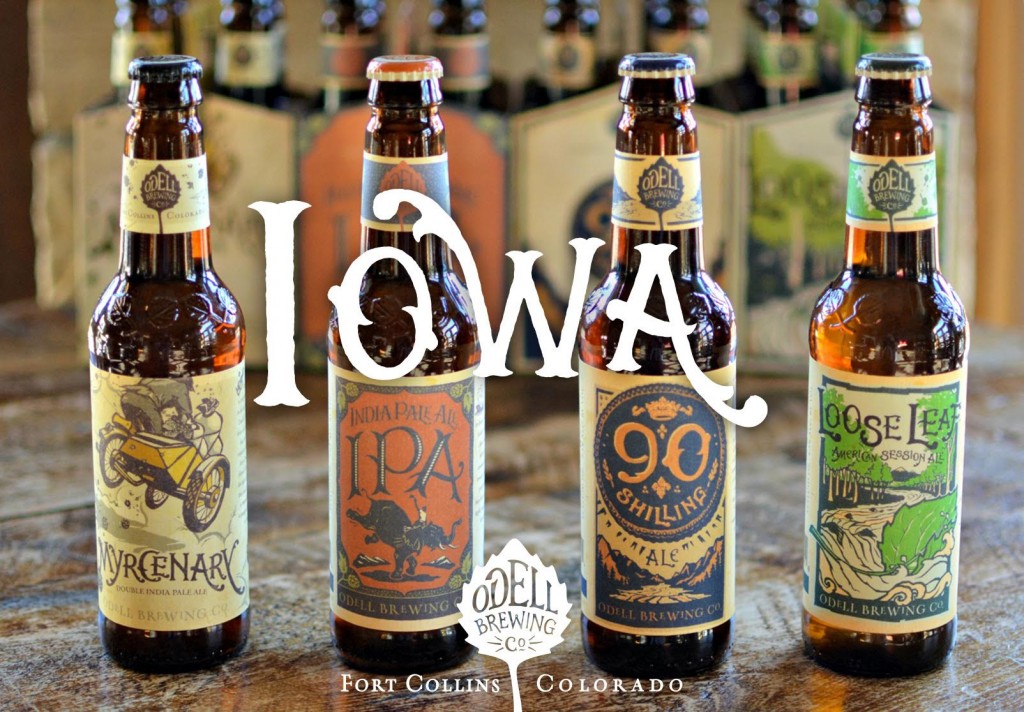 Odell Brewing is expanding distribution to its 12th state: Iowa. The brewery will be partnering with Johnson Brothers to bring both draft and packaged brews to the entire state starting in April. Odell's line-up in Iowa will include its flagship, 90 Shilling, along with Odell IPA, Loose Leaf Session Ale, seasonal offerings including St. Lupulin, four packs including Myrcenary Double IPA and Tree Shaker Imperial Peach IPA, as well as limited release Cellar Series offerings starting with The Meddler Oud Bruin Ale. The brewery will host launch events in Des Moines, Ames, Cedar Rapids, and Iowa City during the first week of April. For more information and launch week details, please visit odellbrewing.com/events/.
---