No Comments
Brüeprint | Whiskey Barrel-Aged Midnight Brüe (2015)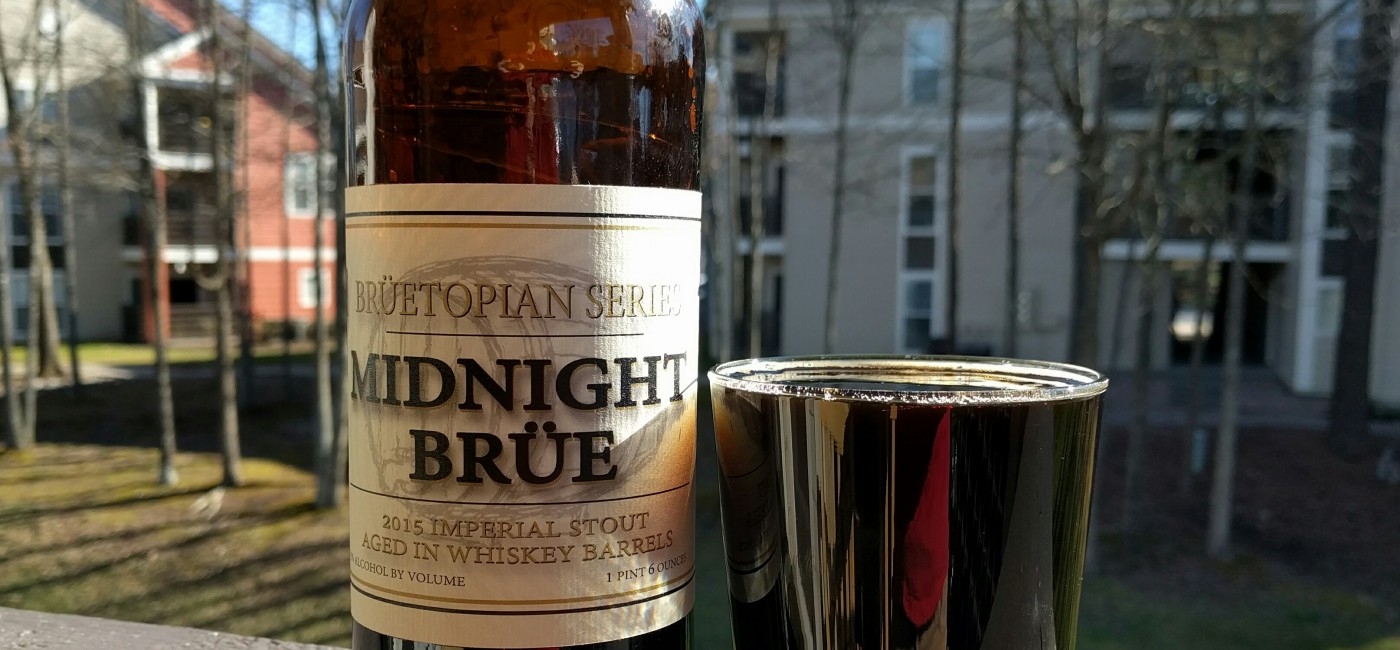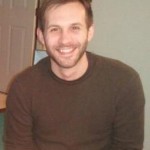 ABV: 8.5% | IBU: N/A
Apex's own Brüeprint has been making a name for themselves in the greater Raleigh/Durham/Chapel Hill area since opening their vats in the summer of 2014. They produce several year-round brews and a handful of seasonals. In addition, they have begun brewing special-release beers under the banner of Brüetopia. Among them is the focus of today's review, the whiskey barrel-aged imperial stout, Midnight Brüe.
Considering it's much closer to midday as I write this rather than midnight, I can attest that this beer can be enjoyed at any time of day. The key to enjoying it, just like with whiskey, is delicate treatment; especially considering the hearty nature of the standard Midnight Brüe, with full-bodied flavor and high ABV. The infusion of whiskey only underscores the value of taking it easy.
Before even pouring the beer, a glance at the bottle reveals a clear intent to project an image of refinement typically associated with dark spirits. First, the label's material is textured as opposed to the standard flat and glossy images. Such a difference implies greater depth than the norm. Second, the color scheme is decidedly neutral; an obvious departure from their colorful, cartoon imagery, and clearly a sign they intend for this beer to be taken at least a little more seriously. Finally, and perhaps most subtle, Brüeprint chose a classical seriffed font for the lettering instead of their standard sans-serif block lettering.
Now, this degree of analysis could be taken as shallow and pedantic,
but it's important to take a moment to appreciate all of the little decisions that go into beer. From the ingredients to the brewing to the presentation, there are so many things, small and large, that frame one's experience of a beer. If we fail to appreciate it, we do the brewer and ourselves a disservice. After all, why buy craft beer if we don't want to appreciate it?
Now that we've taken a moment to appreciate the outside of the bottle, we should find out if it lives up to its label. Once poured, the head is surprisingly light while the liquid is the color of seared caramel. Direct sunlight reveals this best. The smell, as expected from barrel-aging, is sweet and malty. And the flavor matches the scent plus stout toastiness and alcohol (which, although apparent, is not overwhelming).
To put it simply, this one is worth savoring. Cheers!
---