No Comments
Event Recap | Sierra Nevada Brewing Co.'s Burly Beer Fest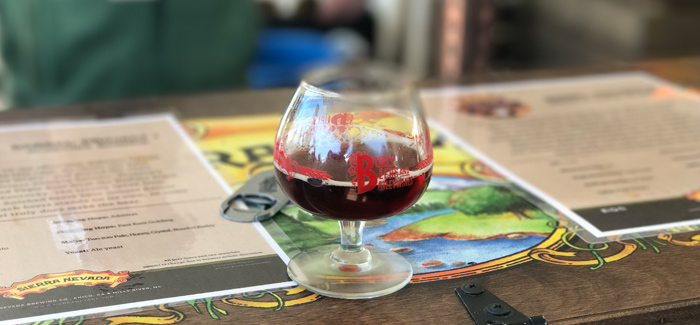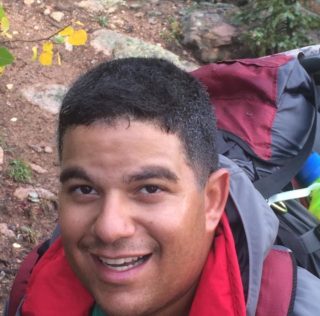 PorchDrinking closed out winter with Sierra Nevada Brewing Co. and the North Carolina Craft Brewers Guild during their Burly Beer Fest on Saturday, April 1st. The festival featured 113 different beers with some really rare and special offerings available from 55 different breweries from all across the country. According to Margo Metzger, the Executive Director of the North Carolina Craft Brewers Guild, Burly Beer Fest "raised $10,000 to support [the] guild's mission to make North Carolina the best place to brew beer (and drink beer) in the nation." Combine all that was available with the general atmosphere provided by the grounds around Sierra Nevada and it was easy to relax, enjoy yourself and sip some huge beers in a proper send off to winter all in support of a great cause.
The adventure started as soon as we boarded the shuttle bus at Carrier Park in West Asheville, NC. We piled in and were entertained during the short trip to the brewery grounds by a man telling us a fantastic story about his grandfather, Melvin Purvis, who killed the famous outlaw John Dillinger. He claimed to have the pistol that killed John Dillinger in his possession but punctuated his story by letting everyone on the bus know that "if you believe that I got an alligator farm to sell you in Alaska!"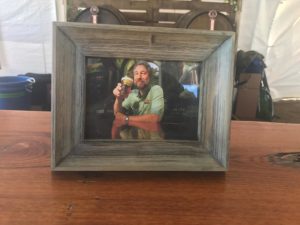 As we pulled up to the brewery, the craftsmanship was easily evident. The stonework in the retaining walls and on the support structure for the gate had that modern rustic appeal that stands out as distinctive and refined. The gate was adorned with metal artwork shaped like barley and the driveway to the parking lot was decorated with iron hop leaf lanterns. Much like entering an amusement park that is well themed and carefully constructed entering Sierra Nevada immediately puts you in a world centered on beer but decidedly modern but with reverence for the past.
When we arrived, the music was jamming and folks were spread out enjoying all of the beers and food on offer. We decided to establish a good base by going straight to Melt Your Heart food truck. The truck specialized in the greatest of all comfort foods, grilled cheese sandwiches. I stepped up to the window and ordered Ol' Smokey which featured pulled pork, bacon and smoked Gouda. The sandwich was unbelievable. Smoky meats combined with smoky, melted cheese all in between two pieces of toasty bread. It was absolutely incredible. As we finished our sandwiches Big Daddy Love began their set. During the ride up, my wingman, Eric, was guessing that Big Daddy Love would likely play a cover of Scarlet Begonias by the Grateful Dead. His clairvoyance was truly divine as the first song of the set turned out to be just that.
Often one of the better parts of a beer festival is seeing a whole bunch of people enjoying themselves. We are all used to the typical pretzel necklaces, cowboy outfits and even the occasional matching costumes but Burly Beer Fest delivered unto us a group of women with paper cones and streamers on their heads, Narwhals, looking to enjoy some quality barrel aged Sierra Nevada Narwhal. I enjoyed a pour of Tawny Port Barrel Aged Narwhal. The aroma was distinctly grape, sweetness, and a hint of roast which was equally mirrored in the flavor with the addition of a hint of vanilla in the finish. Much like the wine previously aged in the barrels, the grape skin astringency was pleasant and allowed such a thick beer to feel like it finished cleanly.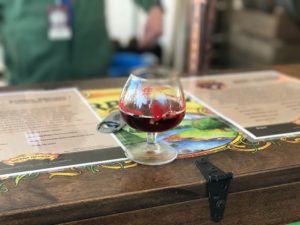 Ethan, Eric's brother, is a bourbon aficionado and when we laid eyes on the scotch ales aged in single origin bourbon barrels, we knew Burly Beer Fest was going to deliver in spades. The first was aged in Blanton Barrels and had a distinct aroma and flavor of caramel but also featured an interesting flavor reminiscent of very lightly roasted coffee and those vanilla notes common to bourbon barrels. Next, we enjoyed a scotch ale aged in Buffalo Trace barrels. The initial impression was very much in line with the expectations of scotch ale. We got the caramel sweetness clearly but when we allowed the beer to warm up a bit the bourbon barrel character came to the forefront with big vanilla notes and almost brown sugar sweetness. Lastly, a scotch ale aged in Eagle Rare barrels, again, developing as it warmed up. The initial impression was reminiscent of the burnt sugar from a crème brulee which turned into a very mellow vanilla latte the warmer it got.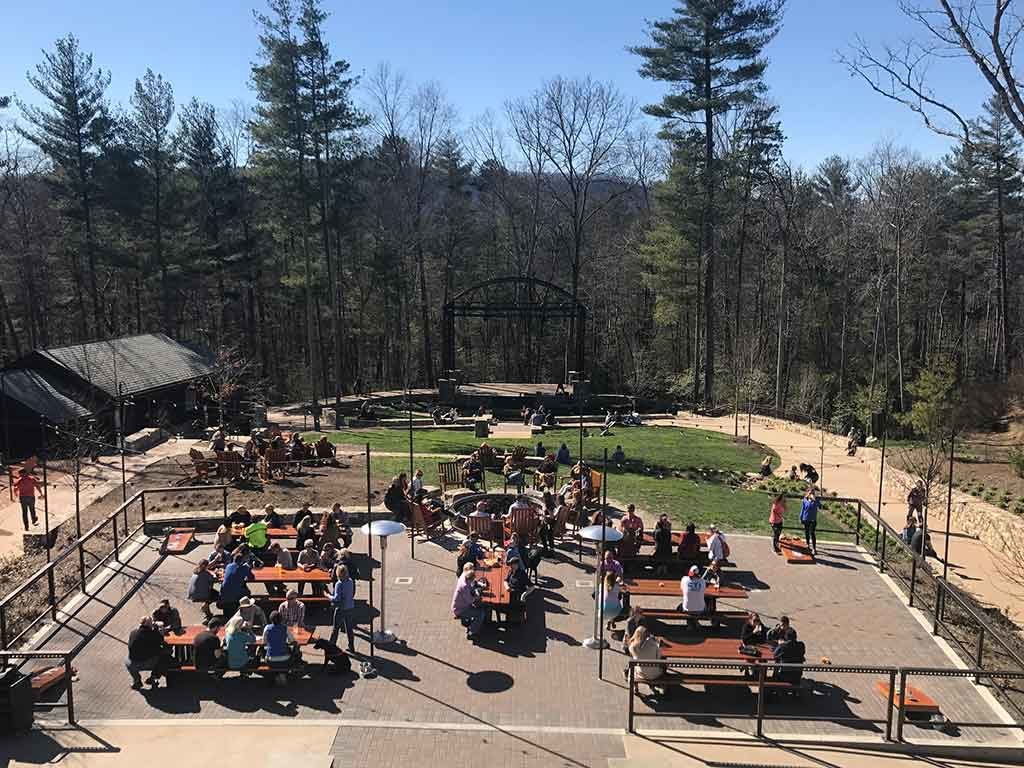 Ethan and Eric are originally from Illinois and when we noticed that Half-Acre Brewing Co. was present they insisted I go try their beers. Headlining was Navaja, a fantastic IPA that featured a huge Nelson Sauvin hop note with big gooseberry and white wine aromas and a crisp hoppy bite in the taste. Their dark beer offering was Benthic, a stout that had a huge coconut presence. Don't mistake the coconut for a tropical lush paradise. Benthic is a winter warmer to sip in your jacket while you sit on the beach during the depths of winter. We next made our way to AleSmith to try their Vietnamese Coffee Speedway stout. This variant of Speedway stout was incredibly smooth almost like a cold brew coffee pour with a hint of roast and an almost citrus coffee note amplified by a creamy body that was still light enough to not be taxing.
We continued on to enjoy Wicked Weed's Old Fashioned which may as well have just been a pour of the notorious mixed drink that inspired this bee. Old Fashioned featured a distinct note of cherry that played against an oak and vanilla canvas with just a kiss of what I can only compare to citrus cocktail bitters. I have absolutely no idea how Wicked Weed was able to pull off this flavor profile but I was completely impressed.  As a Tampa native, I could not pass up the chance to enjoy a pour of Cigar City's Hunapu Stout. A complex and deep beer with a mix of cinnamon and spicy Mexican peppers in an intense chocolate stout. Hunapu earns every single bit of hype that it holds, a truly incredible beer.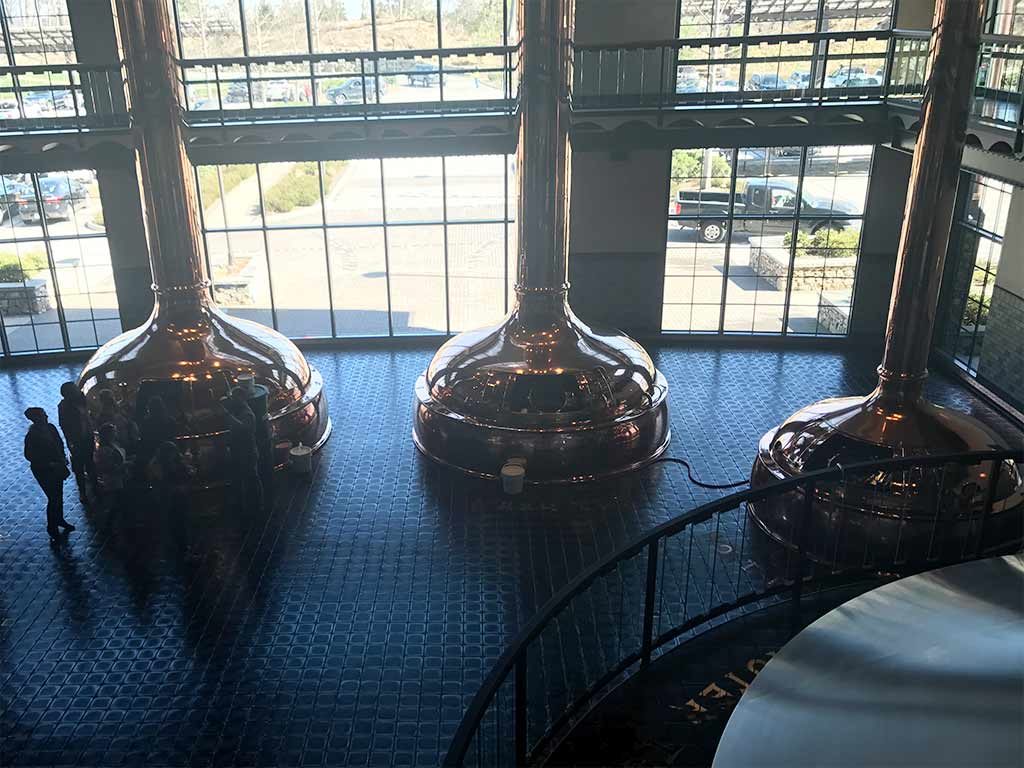 Sierra Nevada put on a fantastic beer fest. Burly Beer Fest was easily among the best beer festivals I have ever attended. The environment was spacious and, though there were many festival goers, we never felt crowded and experienced little to no wait for pours of beers. We had an incredibly relaxing and fun time both with the festival and exploring Sierra Nevada's walkways through their expansive brewery. As we walked around both the brewery and the festival, we overhead a variety of people making a comparison between Sierra Nevada and the famous mouse-centric amusement park. The comparison is easy to see because even the smallest details of the brewery appear to be carefully considered and well-manicured. Equally the festival was well planned, executed perfectly and genuinely provided a great atmosphere. From security, to the music, to the food and the breweries featured, everything seemed to meld together perfectly. So long winter and good riddance!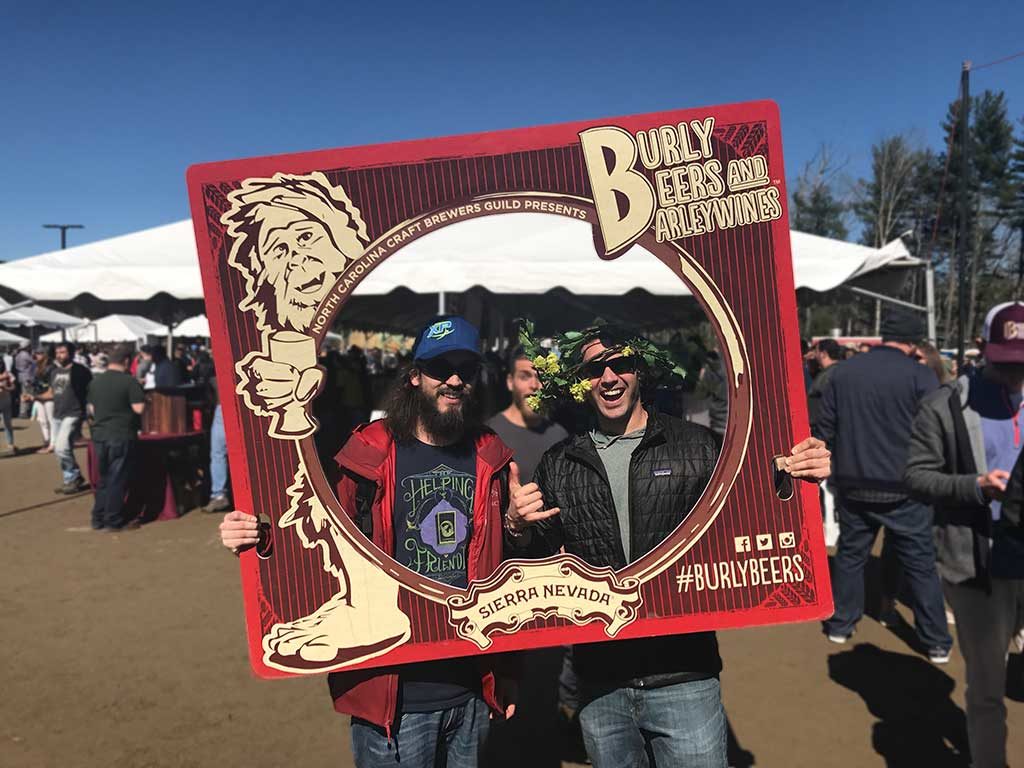 ---