No Comments
Lonerider Brewing | Sundance Grapefruit Saison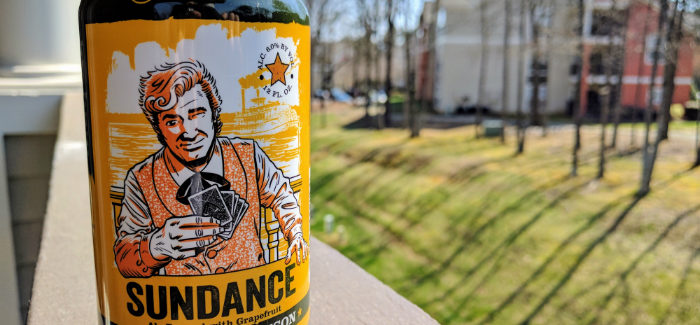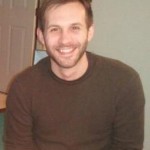 ABV: 6.0% | IBU: 34
Imagine you've just received an email from a local brewery notifying you of the imminent release of a new spring seasonal. Compelling, right? Who doesn't love to see new beer on the scene? So, you keep reading. "If you would like a sample, please provide your mailing address…" How do you respond? If you're me in that moment, you play it cool.
"Please send the sample to…"
Don't want to seem too excited, but the truth is, you're thrilled. When it comes in the mail, you feel like you're accepting an award just for showing up. You may not deserve it, but you do appreciate it.
Now imagine you're holding a grapefruit over a glass of ale, and you squeeze. Nothing happens, right? You have to cut it open first, duh. Now imagine you're squeezing a cut-open grapefruit. The pulpy pink juice drips into the yellowish beer. That hazy straw-orange color you see in your mind? That's your first look into Lonerider's latest spring seasonal, Sundance. Here's your second look.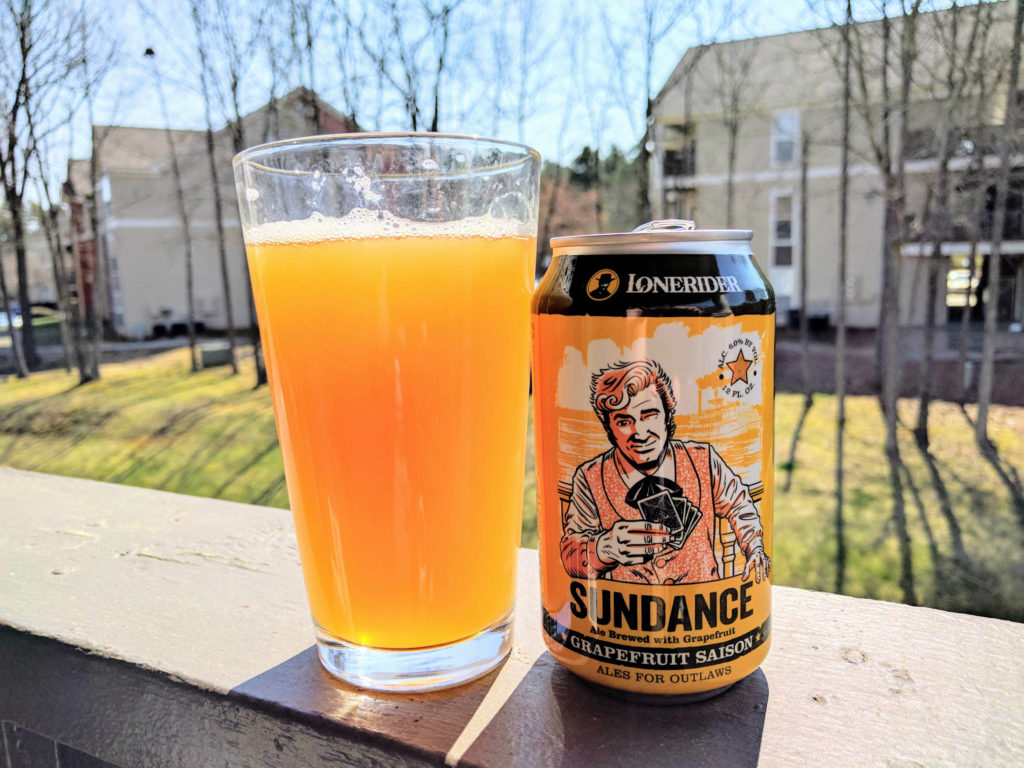 Beyond first (and second) sight, is smell. The prevailing scents are of citrus and spice, both of which dance around your nostrils and act as a sort of wake-up call. The taste underscores and substantiates the smell. Fresh citrus fruit touches the taste buds and is followed by a peppery spiciness. The bite is not strong, really it's more of a nibble, but its presence adds depth to the beer. Then, once you've had your first taste of Sundance, you'll begin to appreciate the light-to-medium body, the cool brightness that at once relaxes and excites.
In addition to their usual suspects, that's what you can expect from Lonerider Brewing this spring. Also if you catch this article in time, you'll learn that Lonerider is holding an official release event tonight at Clouds Brewing in Raleigh.
Clouds Brewing
126 N West St
Raleigh, NC 27603
So, if you want to be one of the first to sample Sundance Grapefruit Saison, you know where to be and when. Cheers!
---